Devon Funds Management's Paul Glass details the policies he'd like to see our politicians implement as we head towards the September 23 election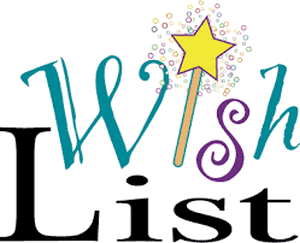 By Paul Glass*
While financial markets have been watching political developments overseas with interest, it is just over 140 days to our own election on Saturday 23rd September.
There is a high degree of uncertainty with the New Zealand election with political polls indicating that if an election were held today the result would be too close to call.
NZ has been fortunate to have had stable governments over the last 17 years under the leadership of Helen Clark and John Key. However, that could all change this year and any coalition is highly likely to need to rely upon the support of either NZ First or the Greens to get the numbers. Neither Bill English nor Andrew Little has won an election before. So what should English do if he wants to keep his job? We thought it would be interesting to get the debate going on what policies we would like to see implemented.
Here's a quick summary of some of our ideas: 
• Infrastructure. Interest rates are still close to historic lows and the world is awash with capital looking for long term infrastructure projects. NZ has a significant infrastructure deficit and this is the time to embark on some material projects. The Government needs to set a framework so that private capital can be used. Initial projects could be dual carriageway motorways linking some of New Zealand cities and a significant investment in rail to get passengers and freight off roads and into high speed trains.
The Irish government has issued 100 year debt at 2.35%, surely we should be taking advantage of the current interest rate environment to fund long term infrastructure. The current projects that have been announced are relatively small and won't make much of an impact on our massive infrastructure deficit. 
• Immigration. We have the highest immigration rate in the Western world and about 3 times that of the US on a per capita basis. We cannot keep up with the current rate and need to use immigration as a lever for the sole benefit of the NZ economy. 
• Housing. Remove the tax deductibility of negative gearing. Restrict sales to NZ residents. 
• The transition to electric vehicles will become an unstoppable force over the next decade. NZ should take a leading role and encourage this transformation by providing subsidies for electric cars and solar energy and providing a nationwide network of charging stations. We followed this model with CNG (natural gas) and we used to have world leading technology that we exported.
• Congestion pricing. As our cities grow, roading becomes a scare resource and needs to be priced. A congestion toll in Auckland, similar to London is a no-brainer. The proceeds need to be ring fenced for public transport. 
• Water is a valuable national resource. Kiwis are passionate about clean water. The wholesale use of water needs to be priced correctly to ensure that our rivers, lakes and drinking water are up to a higher standard. Swimmable by 2040 is not acceptable. 
• KiwiSaver needs to be made compulsory. We should also enable the NZ Superfund or ACC, who both have extremely capable investment teams, to provide a high quality KiwiSaver fund at cost. This will drive down fees and significantly boost the retirement wealth of Kiwis.
• Green credentials can help NZ gain a premium for its goods and services and attract high value tourism. We need a range of high profile initiatives in this area including targeting 100% renewable energy by 2030, more accessible marine reserves, compulsory green spaces in our cities, no plastic bags and storm water improvements. 
• Burglary is a major problem in NZ in terms of both financial cost and human anguish. A major rethink is needed on how we tackle this crime including the penalties and use of private investigators. 
• Restructure the fishing quota system. The fisheries are a scarce national resource that should belong to all. Allocating perpetual quotas to individuals and companies based on dubious historical fishing records does not work in practice and has resulted in a huge wealth transfer. The Government should put fishing quotas up for tender for 20 year blocks in the same way as they do with other national resources like spectrum. 
• The big four Australian owned banks make more money out of NZ than all the companies listed on the NZ Stock Market combined. We should force these institutions to partially list their NZ operations. We are moving very slowly to ensure that multinational companies pay their fair share of tax in NZ. We need to get much more aggressive in this space. 
• Centres of excellence for specialised healthcare. We are a small nation and should look to move to single centres for providing world class healthcare in highly specialised or capital intensive areas. This would be based around hospitals but include universities and private practice. 
In their third term, National have been strangely reluctant to lead and are possibly too focused on not making mistakes in order to get re-elected for a historic fourth term. This has come at a cost and they have been uncharacteristically slow to react to a number of issues. National's biggest strength had been Key, but now he is gone English needs to articulate his vision for the future beyond Key's cycle ways (which have been great) and the failed flag referendum. Maybe as a nation we could adopt the Chinese approach and have a 5 year plan?
Please send us your ideas as we welcome the debate.
----------------
*Paul Glass is executive chairman of Devon Funds Management. This article first appeared here and is used with permission.