David Hargreaves sees few credible answers being offered up by politicians to the housing issue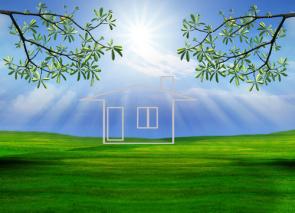 By David Hargreaves
In looking at the housing policies being offered by the major political parties, I have been reminded of the kind of thing groups of young boys do when they get together; with natural competitive instincts sometimes leading to a loutish contest involving bodily functions.
I would not be so vulgar in this forum as to give this 'contest' the name it usually has, but the Oxford Dictionary pithily explains it as: "A competition to see who can urinate the farthest or highest." The Urban Dictionary helpfully goes further in describing the term for this contest as also being used figuratively "to refer to a meaningless though nonetheless entertaining act in which people try to outdo one another in any way".
Pardon me if this appears negative, but in terms of the housing policies, is this all we are getting? The two major parties pitching against each other with virtually the same approach, just couched somewhat differently, and with different numbers?
The lack of imagination and vision is stunning.
I've constantly been reminded of two uncouth eight year olds trying to outdo each other because the one-dimensional nature of the major political parties' thinking is childlike. "They are building some houses, so we will build some houses and we'll let the public decide between two variants of the same thing."
Heaven forbid that someone might come up with a completely different approach to what is, particularly in Auckland, an incredibly complex problem.
I had thought coming into this year that National might come up with something rather more clever than it has. In reality, the proposals released this week look at best half-hearted.
This is a Government that's kept the growing housing problem in Auckland at arm's length for nine years while fiddling around with some market-led ideas through gimmicks such as 'special housing areas'. It's only marginally now getting its hands dirty and agreeing to actually get in a build some houses itself (with our financial help) because it realises it has to be seen to be doing something, because the focus groups and the opinion polls tell it people are getting a bit steamed up about housing shortages.
Completely lacking in conviction I would say, though others might even go as far to call it disingenuous.
Of course, by allowing migration to blow out the way it has, this Government has severely worsened an already bad situation in Auckland.
Particularly by allowing entry of wannabe migrants styling themselves as students and doing soft tertiary courses simply in order to get a foot in the door, the Government has cynically - in return for artificially pumping the economy and keeping wages low - put increasing pressure on infrastructure that hasn't been geared up to cope with an influx.
I note that Statistics New Zealand reported this week that Auckland's population grew through 'natural means' by 13,803 last year.
If you apply the rough rule of thumb that says about 60% of new migrants settle in Auckland, then this means net migration added around 42,000 people to the population last year. So, at a rough guesstimate, Auckland's population grew by around 56,000.
Now maybe there was some loss of population by Aucklanders moving to other parts of the country. But let's say for argument's sake the population grew by 53,000. If you take the Auckland average of about three people per house, this would mean Auckland needed over 17,000 new houses last year - just to house new people.
Stats NZ tells us that building consents were issued for around 10,000 new dwellings in Auckland last year.
Apparently, independent research suggests the actual number built was only around 7000, so, we are not even getting close.
I have been involved with interest.co.nz for about four years now. And I can distinctly recall as long ago as four years ago us having in the office discussions about how an obvious way to start addressing Auckland's housing problems was through usage of the often poorly placed and utilised Housing NZ portfolio. It wasn't rocket science.
But Auckland particularly needs so much more.
The key thing is that you can't just talk about housing in isolation. Building new houses just on their own - while at least a start - is only a slightly more refined way of throwing money at the problem. And throwing money at problems seldom works.
One obvious thing to look at with Auckland (and indeed the country as a whole) are population targets, overseen at central government level. We've never properly had that debate in this country. I suspect most people would say they don't want to see the population grow much more from now. Well, okay, if that's what you decide then that feeds into migration settings. It also feeds into infrastructure requirements. And, yes, housing requirements.
I'm still waiting to hear some over-arching, integrated policies that show the politicians have actually been thinking about the problems and are not just basing 'solutions' on whatever the other party says on a topic, or what opinion polls say.
Coming into this election year, I had hoped we would see some genuine thought going into population, urban development and housing.
What we are getting is: "Mine can go further than yours."
I fear that they will still be talking about 'Auckland's housing problem' in 100 years' time.