Labour's poor performance & what it might do next; Auckland housing, infrastructure, transport and Watercare; Alex Tarrant's post-Budget thoughts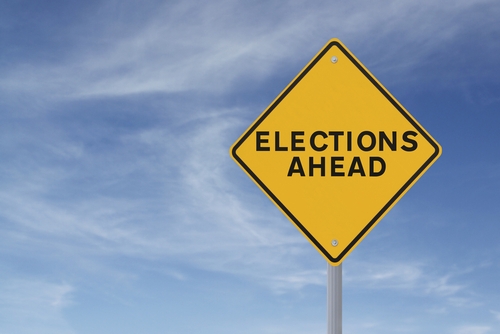 By Alex Tarrant
Bill English and Steven Joyce certainly can't complain too much about the last two weeks. Budget criticism has been absorbed by the collective grouping of individualistic reactions.
"How much will I get back? $26 a week? About time. They say government needs to keep paying off debt for resilience so that's fair enough. Perhaps we'll get more after the election."
Post-Budget was a week to forget for Labour. Others have covered this, so I won't go too far into it.
But just remember, Labour knew there were going to be changes to income tax brackets. They knew there were going to be Working for Families boosts. They knew there was going to be a boost to the Accommodation Supplement.
There was going to be a Families Package that gave money back to every earner – no matter how rich or poor. Sure, the size of the bracket changes was surprising. But fumbling around with a government WFF/income tax calculator never won an election before and it won't win one now.
Talk about jobs, education, housing, helping those at the bottom before the top. Don't send a spreadsheet to RNZ on who's going to be less-better off than other 'families' in different situations and then expect to be given the freedom to talk about high-level political direction. Particularly when no one is going to be worse off.
"This Budget was two years too early. Labour will focus first on who needs support the most. We will focus on reducing school overcrowding, focus on sorting out healthcare. We will get house building going again. Then we promise to look at compensating New Zealanders who waited out nine long years of bracket creep just to pay for National's gross economic mismanagement."
I'll give that one to Andrew Little for free. You don't need a Treasury tax calculator to pump that out.
Mental health
The one line of attack from Labour post-Budget that might stick is on health. Mental health.
If Labour can make inroads on mental health that would 1) be great to see, but 2) be something National could easily tack back onto. Sadly, what will count here are announcements and headlines.
Steven Joyce has a ready list of measures the government has going for it. Labour tried to attack National's $100m Budget mental health contingency fund as being an eleventh-hour mock-up job.
That's fair enough. But the reality is the fund gives National space and time for a handful of set-piece announcements on mental health that it can trickle out as the election approaches.
Families package
As per last week's column, Labour is now focusing on putting together a whopper families package as the centre-piece of an alternative Budget.
What could be in it? The place to start is what National took off the table – the independent earners tax credit, for example. Could we see that returned under Labour? Doubled? How can Best Start be super-sized to target those on less than $48,000?
What else can we expect to see from here?
Back to National.
You can hear the cheering from the upper floors of the Beehive every time Quotable Value figures come out showing house price growth in Auckland has been flat in recent months.
If this continues in the months up to the election housing will certainly become less of an issue. Don't get me wrong – it will still be an issue – but what's the one thing more terrifying for home owners than prices not rising?
Negative equity.
You can hear that collective grouping of individualistic reactions again. "House prices have risen quickly. That's bad. But they're flat now. I wouldn't mind that for a while – it'll give struggling first home buyers a better chance to save for that deposit. Zero growth for a bit is a fair outcome."
Housing narrative
The initial response to Amy Adams' 34,000 houses announcement was not quite what National expected.
I just can't understand how people accept $650,000 as 'affordable'. And if you're only promising a minimum 20% of the houses you're building will be 'affordable' then the flip side is you're promising as many of 80% of the houses you'll build will be 'unaffordable'.
Not a good start. But National has started to build a narrative around its position on Auckland housing. 'The government only owns 5% of Auckland land'. 'We can't build a greater number because of construction sector pressures'.
Do not mention the potential for 69,000 dwellings that could be built on Crown land in Auckland. Amy Adams even sneakily tried to reduce that to 60,000. 'It's a theoretical maximum'. All part of the narrative behind 'why we can't do more'.
Infrastructure
A common question now to Joyce and English is 'what more have you got planned on housing in the lead up to the election?'
The common response is that we might be given some idea of which projects will receive funding from the $1bn Housing Infrastructure Fund. These will just be headlines – spending isn't forecast to start until sometime between July 2018 and June 2019.
But infrastructure is another subject Joyce and English want to keep talking about. The government got a few headlines from its $11bn infrastructure spend announcement but these didn't stick as much as they wanted.
We'll be hearing about it again. And I wouldn't be surprised if hear noises on Watercare.
Watercare is not allowed to pay dividends. If you know all earnings must be reinvested and you're not going to be held to account by shareholders on your ability to return cash, then there is no incentive to focus on efficiencies and the cost side of the ledger.
A fair target for a National Cabinet, then.
Transport
National's thinking is that if house price growth bumbles along at zero until the election then other issues will come to the fore of peoples' frustrations.
Like Auckland transport.
National's already revealed its hand on a city-to-airport busway which may be turned into a train track in countless years' time. They've already made an initial promise to help fund some of the first stage of the inner-city rail loop.
I'm not sure what it will be, but I'll bet the amount of time that you're stuck in traffic this long weekend that we'll hear more from National on Auckland transport to try and take the wind out of critics' sails.
_______________________________
Post-script
This was a bit crazy – as I was writing the portion of this column regarding Joyce's next moves, Echo & The Bunnymen's The Cutter started playing on Spotify.
Who's on the seventh floor
Brewing alternatives
What's in the bottom drawer
Waiting for things to give
Spare us the cutter
…
Come to the free for all
With seven tapered knives
Some of them six feet tall
We will escape our lives
Spare us the cutter