Brian Fallow looks at what exactly is the issue with immigration that's making it an election year issue, and finds three areas of concern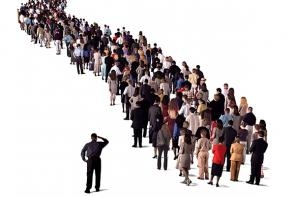 By Brian Fallow*
It is clear immigration is an issue this election year. But it is less clear what exactly the issue is. 
The debate, if you can call it that, is bedevilled by the fact that people have different ideas about what the problem is, which statistics are troubling and what the policy response should be.
Broadly we can distinguish three areas of concern. 
The first we might call the overload problem. Current net immigration flows mean that the number of people living in New Zealand is growing faster than we can cope with, particularly in the areas of housing and infrastructure, but also some public services. 
Polling by UMR Research last month asked people how prepared they thought New Zealand is to accommodate population growth (both immigrants and citizens) over the next few years. On housing 68% said not prepared, on transport 53% and on the health system 52%. 
The second area of concern relates to the labour market. On the one hand, despite high rates of immigration and issuance of temporary visas, business sentiment surveys are recording mounting concerns about skill shortages. 
But that is combined with a belief that immigrants are crowding New Zealanders out of some lower-skilled jobs and suppressing wage growth. Even amongst those in the UMR survey who are positive overall about immigration, 30% agreed it lowered wages and working conditions. 
The third issue might be called nativist angst. It relates to the granting of residence visas, the right to remain permanently in New Zealand and access health, welfare and other benefits. This is boosting the permanent population by about 1% a year, which is more than the contribution of natural increase (births minus deaths) and will over time change the ethnic composition of the country in ways some people have a problem with. 
Among respondents to the UMR survey who were overall negative about immigration, 75% agreed that "It feels like New Zealand isn't our country any more." 
On the overload issue, the Government's line goes like this: We are working on the supply side constraints but a lot of them are local government's fault and it all takes time. Meanwhile businesses are crying out for skilled labour and, anyway, the big change in recent years has been that far fewer Kiwis are leaving for greener pastures overseas and more expatriates are returning, especially from Australia. And that's a good thing. 
In this context the relevant measure of migration is Statistics New Zealand's permanent and long-term (PLT) migration data, based on what people declare on their airport arrival and departure forms. Regardless of nationality you count as immigrating if you intend to be in New Zealand for more than a year, having been out of it for the past year, and conversely for emigration. 
Over the past three years we have seen a net gain of 196,800 PLT migrants (averaging 66,600 a year) compared with just 35,100 (or 11,700 a year) in the previous three years. 
Within that the bigger change – though there is not much in it -- is in the net inflow of non-New Zealand citizens.
Over the last three years there was a net loss of 11,300 New Zealanders, down from 88,000 in the three years to April 2014, driven by fewer leaving for Australia and more returning. 
And over the last three years there was a net PLT inflow of 208,000 non-New Zealand citizens, up from 123,000 in the previous three years. 
So a net increase of 85,000 non-New Zealand citizens on top of a drop of 76,700 in the net loss of New Zealanders.
Only the former is amenable to changes in immigration policy. 
When it comes to the labour market the more relevant statistics relate to issuance of temporary visas which allow the recipient to work. 
It has surged in recent years. In 2015/16 123,000 first-time visas with work rights were granted, or 209,000 when family members are included. 
"Overall the number of temporary migrants has increased almost 50% in the last 10 years,'' a Cabinet paper delivered in March ahead of some adjustments to the policy settings says. Most of the increase has occurred since 2013. 
"We have seen particularly sharp increases in international students (many of whom can work, but generally only for up to 20 hours a week during term time), working holiday makers and essential skills visa holders….On a per capita basis our temporary migrant inflows are the highest in the OECD."
The same paper, citing last year's New Zealand Income Survey, says that across all skill levels recent migrants earned less per hour than their New Zealand-born counterparts – ranging from 6.7% less for those classified as highly skilled to 13.1% less for the lower-skilled. 
These are the sorts of data which on the face of it supports the argument of the Labour Party, and the Opportunities Party, that immigration at current levels is preventing the labour market from working properly and keeping wage growth weak at a stage in the cycle when business is good. 
In the year ended March 2017 the corporate tax take rose nearly $1 billion or 10%. In the same period average weekly earnings of wage- and salary-earners rose 2.2%, or not all in real terms. If this is trickle-down, it is a rather meagre and exiguous trickle. 
If you wanted to cut back on issuance of temporary visas, which look the most compressible? 
Typically more than half (55% in the 2015/16 year for example) are in two largest categories, students and working holiday makers. The latter are often covered by reciprocal international agreements from which New Zealanders on their OE also benefit. 
That leaves international students. 
The Ministry of Business, Innovation and Employment's most recent Migration Trends report records a growing proportion of international students who five years from getting their first student visa have achieved permanent residence status. By 2015/16 it was 19% for all international students and 37% for Indian students. 
The higher proportion of Indians might reflect that they tend to be older; 77% are in their 20s compared with 51% for all students. 
They are also more likely to study in private training establishments rather than universities, polytechnics or high schools – 61% against 38% for all students. 
These are the sorts of numbers which underpin concerns that what is being sold here is not so much education as a pathway to residence. 
Labour's recently announced immigration policy expects to achieve around three-quarters of the reduction of 20,000 to 30,000 in net immigration it is aiming for by limiting the number of visas issued to students on "low value" courses, and their ability to work during while studying. These are defined as those below a bachelor's degree which are not independently assessed by the Tertiary Education Commission and New Zealand Qualifications Authority to be of high quality. 
It will also limit post-study work visas available to those graduating from a course of study in New Zealand to those who have studied at bachelor's degree level or higher. 
Labour's policy also includes a new "KiwiBuild" visa to help address skill shortages in the construction sector. It envisages 1000 to 1500 of these at a given time – additional to construction work visas issued under the existing rules -- provided the employers concerned take on an apprentice for each overseas worker they hire, the cost of whom would be subsidised to the tune of the unemployment benefit under its "dole for apprenticeships" scheme. 
On the nativist angst front, the UMR poll found 51% of respondents thought last year's issuance of 50,000 permanent residence visas was too high, while 39% thought it was about right. 
Unsurprisingly it found New Zealand First votes most likely, and Greens supporters least likely, to agree that "to be truly a New Zealander you have to be born in New Zealand". 
UMR also asked people, if they were forced to choose between these two options, would they prefer issuing fewer work visas but with more rights to remain in New Zealand and more access to social security or allowing more work visas to be issued but with more limited rights to remain in New Zealand and more limited access to social security. 
The result was a 60:40 split in favour of the latter. New Zealand First and National voters favoured it most strongly, by 73 and 72% respectively, followed by Labour voters at 55%. Only Greens favoured the fewer visas/more rights option (by 63%).