The NZ Initiative's Amy Thomasson says good governance spawns good regulators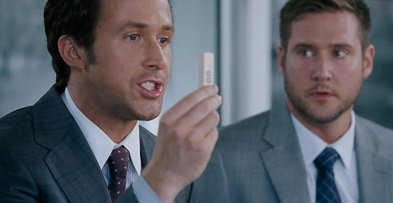 By Amy Thomasson*
Everyone gets something different out of watching 'The Big Short'. Some people find themselves infuriated by the sheepish arrogance of those whose actions contributed to the GFC. Some get frustrated by how long it took for any action to be taken. And others are just there to swoon over Ryan Gosling.
I was each of these in equal measure. To this day, I still do not fully understand the ins and outs of synthetic CDOs or credit default swaps – clearly, I wasn't attentive enough to Margot Robbie or Selena Gomez's monologues in the film. But one question that occurred to me while watching 'The Big Short' has stuck with me: where were the regulators? And more to the point, what makes a regulator effective?
In the same way that everyone has a different opinion on The Big Short, many have disagreed on the causes of the GFC. While some placed blame at the feet of wilful ignorance, others said regulators simply lacked the power to act. Though these differences of opinion persisted, everyone agreed that something needed to be done.
That something, in most instances, was the consolidation of financial regulatory institutions and functions into one macroprudential regulator. These independent systemic regulatory authorities are now responsible for overseeing the stability of the financial system in many countries.
New Zealand is one such country. The Financial Markets Authority (FMA) was established in 2011, consolidating in one regulator several functions that had been dispersed across the Ministry of Economic Development, the Securities Commission, and NZX. Several years on we know that while the lack of system-wide monitoring and oversight contributed to the GFC, it wasn't the whole story. The failure of regulators to adapt to financial innovations due to governance inefficiencies also played a part.
This inability (or unwillingness) to observe and adapt was never going to be solved by consolidation. And while the FMA has not fared too badly over the years, Deloitte's most recent Effectiveness & Efficiency Review of the Authority found there is still appetite for increased engagement with the market and market participants.
For all the rhetoric about reducing compliance burdens for businesses, the opinions of market participants are often overlooked when it comes to implementing regulation. This want for engagement and the lack of commercial nous within some regulators causes tension between market participants and regulators. Ultimately, this impacts the respect the former has for the latter.
Regulators will be most effective when they have the confidence of market participants. And therein we have one possible answer to our question. Rather than doing the bare minimum in monitoring and enforcement, an effective commercial regulator should substantively engage with those it regulates.
One of the more unique problems that New Zealand faces as a small country is the disparity between the sheer number and complexity of regulatory tasks, and the capacity of our existing regulators to deal with them. Regulators have extensive powers, which they do not hesitate to use. And while some regulators are equipped with well-respected expertise and decision-making capability, others are not. Relevant and recent commercial experience among our regulators will not only help guard against failure, but improve confidence in decision-making.
Clearly, governance matters.  The way a regulatory institution is structured can make or break any given regulation. Yet much less thought goes into how our regulatory agencies are and should be designed and governed than goes into the regulation they administer. People would balk at a public company without a board. There is good reason for that, and perhaps those responsible for the regulatory design would do well to look to the private sector for guidance on governance.
Asking the question "what makes a good regulator?" is the starting point of The New Zealand Initiative's governance project. In the coming months, the Initiative will be examining the governance arrangements of our most important commercial regulators with a view to making recommendations about how we can ensure confidence in the guardians of 21st century commerce.  
It is crucial that our commercial regulators are in tip-top condition to confront mounting challenges, including those posed by non-bank lenders and fintech companies. If they are not, the past could very well repeat itself. And as much as I'd like a sequel to the Big Short, I hope there is never a reason to make one.
--------------------
*Amy Thomasson is a research assistant at The NZ Initiative. The NZ Initiative writes a fortnightly column for interest.co.nz.