With the environment the backbone of the NZ economy, is a National/Green government a possibility in the future? Andrew Campbell and Bryce Edwards share their views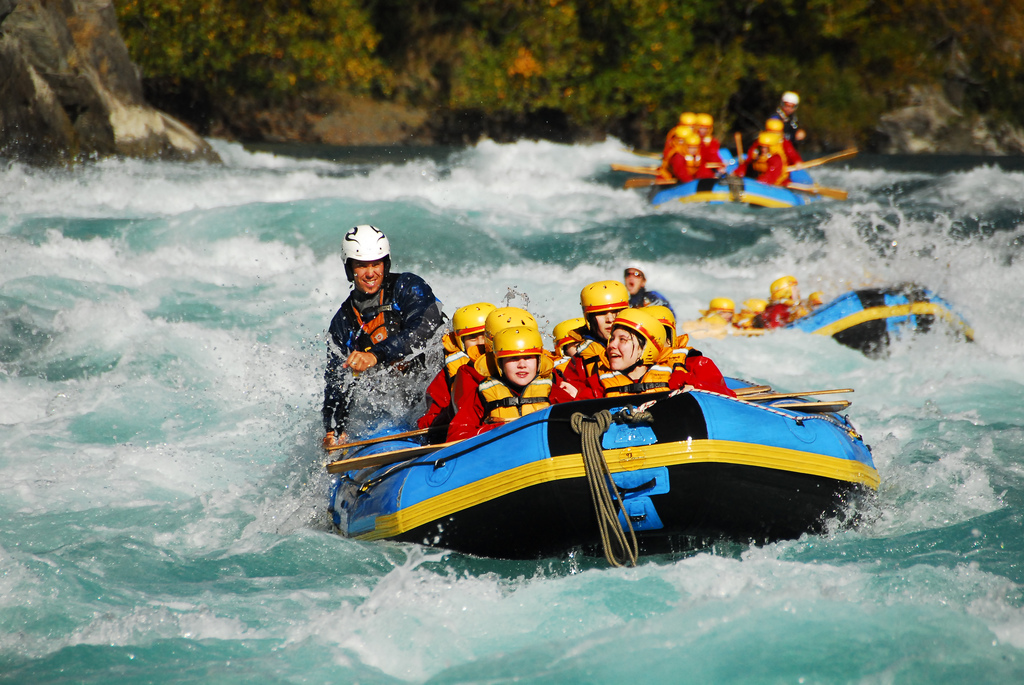 By Jenée Tibshraeny
Let's do the unthinkable one day out from an election and consider New Zealand's future - politics aside - for just a moment.
Our comparative advantage on the world stage is that we live in a fertile and beautiful environment. We have a decently educated population, with the skills to monetise what this environment has to offer through tourism, agriculture, viticulture, forestry, and the film industry for example.
The environment also makes New Zealand a desirable place to live, so we don't have too much trouble attracting skills and talent from around the world.
Sure, we have good things going for us that don't involve soil and trees and water, but our economy is largely linked to the environment.
One would therefore consider it logical for any forward-thinking government to be focussed on maximising what our most value asset - our environment - has to offer, while preserving it.
It is only prudent to take care of whatever it is that is making you money.
Time to bring politics back into the discussion
In light of this, what are the chances of National and the Green Party becoming more aligned in, say, the next two or three years?
This does of course largely depend on the outcome of the election.
In what could be perceived as a slap in the Green Party's face, Jacinda Ardern has made it quite clear that the Green Party will get the first call on election night, but won't be guaranteed an offer to become a coalition partner.
While it is highly unlikely National will knock on the Green Party's door on election night, Bill English hasn't ruled this out.
With ACT, United Future and to a lesser extent the Maori Party, all performing pretty poorly in the polls, it is clear National is going to have start making a few new friends in the future.
Nonetheless, whatever eventuates from the election, the question is, is there a chance the Green Party will re-focus on its environmental mandate and makes itself more versatile across the political spectrum?
This has been the issue plaguing the Green Party for some time. Can it become more mainstream, without losing its heart, and core support? Would it actually be more successful in getting some of its environmental policies heard if it became more National-friendly. Could it do so without compromising too much? Does it need to do so?
I asked Otago University academic and political commentator, Dr Bryce Edwards, and former Green Party communications director and chief of staff (who's now a Green Party member and volunteer), Andrew Campbell.
They both have quite different views.
Should the Green Party just stick to environmental issues?
Edwards believes the Green Party we've seen since the fallout with Metiria Turei, which has emphasised the fact environmental, not social, issues are at the top of its agenda, "is a glimpse of the Green Party of the future".
"They need to stick to their knitting - not exclusively - and go back to being a bit greener," he says
Campbell on the other hand says the Green Party has never just been about the environment, with social responsibility being a part of its mandate.
A lot of its voters see the two as interconnected, so Campbell believes the Green Party would lose more votes than it would gain, if it ditched the social stuff and went for the Epsom, Grey Lynn, Herne Bay, 'our corporate jobs mean we can afford to only eat organic food' type voters.
"I don't think it would be worth it," Campbell says.
Can the Nats and Greens even find enough common ground when it comes to the environment?
Their social and economic differences aside, Campbell believes National and Green Party's views on the environment are fundamentally too different.
If New Zealand wants to capitalise on that clean green brand, "that actually does mean action on climate change and action on water", he says.
"Because that has to be more than a marketing slogan. And that does require action, which I think in this election we've seen National is allergic to."
"We're happy to move, and obviously if we go into a coalition with Labour, we know that we will have to move and compromise on certain issues, but I think the level of compromise to make a coalition with National would be too unpalatable and wouldn't actually advance the issues that are important to us."
What's more, the memorandum of understanding National had with the Greens when it first came into government, was discontinued.
"In a sense, National was testing the waters to see whether the Greens were a real coalition option beyond just doing projects together. And I think they kind of determined at that stage they weren't," Campbell says.
What about the personalities in the parties?
Nonetheless, Edwards believes that if push came to shove, the Nats would find it easier to work with the Greens than New Zealand First.
"There's quite a strong dislike and distaste in National for many elements of New Zealand First. There is some of that for the Greens as well, but I think there's probably more people in the Greens that National MPs think they can get on with," he says.
What's more, if National loses the election, and English goes, Edwards doesn't believe his replacement would have too much difficulty working with the Greens (unless English is replaced by either Judith Collins or Gerry Brownlee).
Edwards says younger MPs like Simon Bridges, Jonathan Coleman and Nikki Kaye would be "at ease" working with the Greens.
So if the Green Party adopted a more centrist position, independent of Labour, would James Shaw be the man to lead the change?
"I don't think James Shaw is any sort of closet right-wing green, but of all the Green leaders so far, he's the one that's most business-friendly and most amenable to working with non-left-wing politicians," Edwards says.
"I'm not suggesting he'd be driving that shift, but he'd certainty fit in very well with any re-orientation by the Greens towards the centre, towards independence and towards a closer relationship with National."
And what about Metiria Turei? Could she regain her prominence in the party to the extent her commitment to social justice gets in the way of a move to the centre?
Campbell believes not.
"Clearly her parliamentary role has finished," he says.
"I think she still has a really important role to play in the party… kind of potentially something akin to the role Jeanette Fitzsimons still played, which is a very valuable, wise head position. We still call on Jeanette from time to time to do certain things."