Gareth Vaughan argues Westpac's capital stuff-up demonstrates why the combination of a hands-off bank regulator and the internal models approach to regulatory capital requirements is a bad one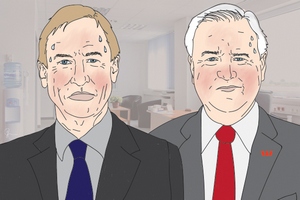 By Gareth Vaughan
News last week that the Reserve Bank has given Westpac 18 months to get its capital in order after using a series of unapproved capital models, demonstrates a hands-off prudential regulator allowing banks to use the internal models approach to capital is a bad combination.
Here we have one of the country's big four banks using unapproved capital models since it was accredited as an internal models bank nine years ago. Additionally Westpac failed to put in place the systems and controls an internal models bank is required to have under its conditions of banking registration.
In the world of banking prudential regulation this is serious stuff. There should be faces matching their brand colour at Westpac. And faces should be just as red at the Reserve Bank. That's even though - according to Westpac - the Reserve Bank has acknowledged Westpac's capital has remained above required regulatory minimums. 
So what's Westpac's punishment for this indiscretion? The bank has 18 months to satisfy its regulator that it has cleaned up its act or it risks losing accreditation to operate as an internal models bank.
The use of the internal models approach allows ANZ, ASB, BNZ and Westpac to develop their own models to quantify their required capital for credit risk and then get these approved by the Reserve Bank. All other NZ banks use what's known as the standardised approach where the Reserve Bank prescribes their credit risk measurements. The upshot of this is banks using the internal models approach can hold less capital than they would be required to do under the standardised approach, and stretch their capital further boosting profitability. 
Until it gets its house in order Westpac has to maintain a total capital ratio above 15.1% versus the standard requirement for other banks of 10.5%. Under the Reserve Bank Act there was potential for a fine of up to $2 million. However, Westpac isn't being fined.
Earlier this year the International Monetary Fund (IMF), in its first Financial Sector Assessment Program report on New Zealand since 2004, gave a useful helicopter view of NZ regulation. In terms of the Reserve Bank, this very much painted a picture of a bank regulator that's hands-off having adopted an idiosyncratic and dogmatic light handed regulatory approach. One point made by the IMF is that the Reserve Bank does not undertake inspections or on-site visits of NZ banks.
"Overall, the lack of first-hand independent verification of prudential returns and assessment of banks' risk management practices prevents the RBNZ from having a thorough understanding of the banks," the IMF said.
Three things offer an opportunity for change.
Firstly, the Reserve Bank is currently undertaking its broadest ever review of bank capital adequacy requirements. Secondly, the new government is reviewing the Reserve Bank Act. And thirdly, a new as yet unnamed Governor is due to take the reins at the central bank in March.
The capital review offers the opportunity to ditch the internal models approach currently used by the big four banks. As I argued last week one reason for doing so is to level the capital playing field with the rest of NZ's banks. Another reason is to avoid the potential for more scenarios like this Westpac situation. And then there's bolstering the confidence of bank depositors given NZ is an OECD outlier in not having deposit insurance.
The Reserve Bank Act review and appointment of a new Governor offer the opportunity for the Reserve Bank to become more proactive in its regulatory oversight of this country's banks. Heck, Reserve Bank staff could even make a few on-site visits.
*This article was first published in our email for paying subscribers early on Friday morning. See here for more details and how to subscribe.