The Tax Working Group may yet surprise us, but its brief appears to be a disappointingly shallow and obvious one aimed at achieving narrowly-defined outcomes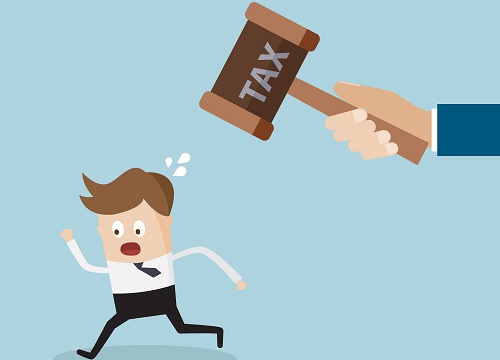 By David Hargreaves
You will have to take my word for it that even before Steven Joyce said as much, I was already thinking of summarising the Government's Tax Working Group as something set up principally, if not entirely, to validate imposition of Capital Gains Tax.
Also, the appointment of Michael Cullen as chair will inevitably see the Working Group decried as not truly independent. And that's really to take nothing away from Sir Michael who has proven himself as a talented and innovative thinker - both in Government and working alongside the National Government - notably as chairman of NZ Post. It's just that he won't be SEEN as independent, no matter how it's spun.
This country could do with having a good 'root and branch' look at the whole tax system. I've long railed that taxation (and this is by no means exclusive to New Zealand) is seen and implemented by governments as a 'blunt instrument'. Willing worker is cracked over the back of the head and money is removed from his or her wallet. In a word: unsubtle.
Insufficient efforts are made to use the tax system in a kind of carrot and stick way - to encourage people to behave in a way that is seen as virtuous for the economy, perhaps by offering incentives of both a positive and negative nature within the tax system.
The essential problem is that previous governments have lacked either the will or the spine to implement, en-masse, recommendations from previous tax working groups.
We know Labour has wanted to introduce Capital Gains Tax and so the suspicion, largely confirmed by the working group announcement, was always that whatever the working group came up with, the key thing to come out of it would be a CGT.
By keeping the brief for the working group as disappointingly narrow as it appears to be, the Government is effectively merely only asking the question: GGT - yes or no, and how do we apply it?
I do wonder if the short duration of New Zealand's electoral cycle isn't at least partly to blame here. Three years is not long enough and we should give serious consideration to lengthening it to four or even five.
What we get with three years is governments in one of two styles; either they come out of the traps like a greyhound with its backside on fire and attempt to do everything in the first year, so, that things are bedded in well ahead of the next election and hopefully have gone well enough to get that government re-elected, or they sit tight, make incremental changes, balance the books, follow polling religiously, and tweak policy settings whenever something emerges as a public issue/problem. 
You might have already recognised from those two descriptions that we've just had nine years of the latter type of government, while this government's already looking like the former.
It is interesting to look at the timeframe for this working group. 
It won't meet until February. Then it has just 12 months to come up with recommendations and put them to the government. That's not very long and pretty much ensures, I would have thought, that the group won't get much past deciding yay or nay on CGT. 
Why does the Government need the recommendations by February 2019, when the next election is not due till the latter part of 2020 and Labour's already promised the recommendations would not be implemented before the next election?
Is the Government yet harbouring some thoughts of slipping CGT in before the election? Surely not. That would appear to be suicide.
More likely the Government just wants the electorate to get 'used to' the idea before the crosses next go on the ballot papers.
I suppose in a fairly cynical way that does make sense.
But it is a shame, if such is the thinking, that governments here have to go to such elaborate lengths to implement a policy that is seen by a government as desirable. 
Things like tax and superannuation are used so regularly as political footballs - and again our shortness of electoral cycle doesn't help - that it makes the political parties very leery of changing things. And that is a shame.
I've said previously that I am in principle in favour of some form of CGT. I like the idea of it because I would like as much as possible to see a 'level playing field' across the various asset classes for investment purposes.
But, it's not sensible to inject a CGT into the mix without looking at the whole system and where other tweaks might need making.
And I find it difficult to believe that this working group with its narrow terms of reference and short, short timeframe, will do that.
So, again, the concern is that the CGT may be applied as a 'blunt instrument'. 
But of course, before we get there we have the small matter of another election. And presumably anything this government recommends in the way of a CGT will be strongly campaigned against by National next time around.
The possibility then is that the whole issue of CGT just keeps getting bounced around (as it has for many years now) and, along with other possibly virtuous changes to the tax system never quite happens. Possibly to the country's detriment.
What about consensus? Would there ever be some chance of getting cross-party agreement to another comprehensive working group looking at the whole tax system and with the political parties agreeing to implement the findings?
No, you're right, only in an alternative universe...
In the meantime we've got our working group on tax that's really just there to convince the electorate that a CGT won't kill everybody. 
Maybe that will work. And as I say, maybe the group might surprise us and throw up a few other ideas too. This would be welcome, but I'm certainly not counting on it.