The Tax Working Group's paper calling for submissions explicitly seeks views on whether there could be items exempt from GST in order to benefit low income people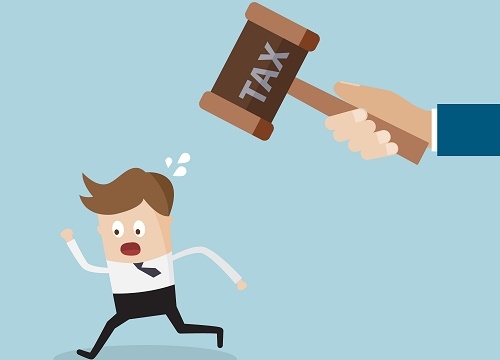 By David Hargreaves
It wasn't highlighted in the original terms of reference, and it was only obliquely referred to recently in Michael Cullen's first major speech as head of the Government's Tax Working Group, but it seems the possibility of applying exemptions from GST for certain items is being seriously considered by the group.
The issue of GST exemptions is specifically raised, in a prominent position, in the background paper just released by the group.
While all the talk has been around Capital Gains Tax, land tax, corporate tax and even an environmental tax, any move on exempting some items from GST could itself prove contentious.
When GST was introduced in this country in the 1980s a strength of it was seen in the fact that it didn't have any exemptions and therefore was uncomplicated and didn't cause any distortions.
Subsequent to that, there have been various thoughts and discussion on putting in exemptions.
Labour has previously campaigned on it (in 2011), but not in the last election. However, its coalition partner NZ First did have exemptions as part of its policies in last year's election.
Those arguing against exemptions - such as say on fruit and vegetables to assist the low income earners - make the point that the benefits of the exemption are then enjoyed by everybody, including the well-off. In addition there's the administrative complexity that comes with having some items exempt and not others. And also the likelihood that application of exemption on some items would then inevitably lead to calls for exemptions on other goods too.
However, it looks like this is one area the Government is prepared to wander into. How serious the working group is in actually examining exemptions remains to be seen. But just the very fact that it has highlighted them as an issue might encourage a wave of submissions and might force the group to look closely at actually putting exemptions in place.
For my part, I just wonder if throwing GST exemptions into the mix at this stage might not prove to be a major distraction that will put further strain on a working group that is working to a tight timeframe. I don't think GST exemptions are an issue that should be looked at by the group and just by raising the subject there is the possibility that the more pressing issues - such as that of a CGT - could be crowded out. I guess we will find out.
The Tax Working Group Submissions Background Paper, released on Wednesday,  is aimed at providing "more context" to the various tax issues "and the many more that are up for discussion over the next six weeks".
Making a submission can be done through https://taxworkinggroup.govt.nz,  with submissions closing on April 30.
In the paper, under a section titled 'Specific Challenges', there are these four topics:
• How would a capital gains tax (excluding the family home) or a land tax (excluding the land under the family home) affect housing affordability, and would these taxes improve the current system for capital income taxation? Relevant considerations will include: the impacts of these taxes on property-owners and renters; the ease of administering these taxes; the interaction of these taxes with the rest of the tax system; the extent to which the tax will incentivise productive investment as opposed to speculation; and the possibility of allowing for reductions in other taxes as a result of introducing them.

• Is there a case to introduce a progressive company tax (i.e. lower company tax rates for smaller businesses) in order to support small business?

• Is there a case to make greater use of environmental taxation to improve environmental outcomes and diversify the tax base?

• Could the Government assist low-income people by introducing GST exemptions for certain goods and services? 
So while GST exemptions didn't feature in the terms of reference as originally released, highlighting them in this paper does seemingly provide a risk that GST will feature prominently in submissions.
For his part Cullen in issuing the papers said a capital gains tax and land taxes would be "among the most contentious issues".
"I want to take this opportunity to remind New Zealanders that the family home is completely out of the mix but that still leaves plenty of scope to review other ways such taxes might be applied. Inheritance taxes are off the table too.
"This is very much the discussion and consideration phase. No decisions have been made and there are no preconceived ideas about where this process will end up. Every idea will be examined on its merits.
"We're not being asked how to raise more revenue for the government but we are being asked how to maintain the current level in the face of some major future challenges such as an ageing population and new technologies."