David Hargreaves fears Fonterra will again 'leave the crowd wanting more' when it fronts for its half-year results next week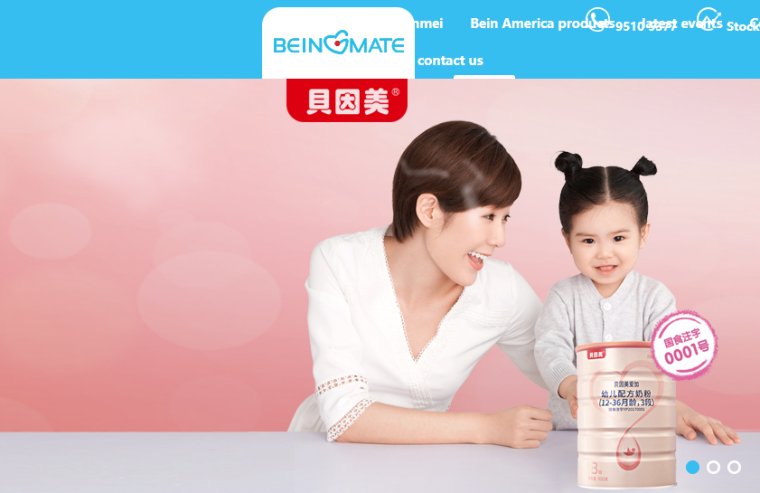 By David Hargreaves
I'm genuinely surprised Fonterra has not taken the opportunity to clear the decks regarding some of its 'bad news' ahead of the release of the dairy co-operative's half-year results next Wednesday (March 21).
It often makes good corporate sense if you've 'got some rubbish to take out' that you do so before announcing your result - so that the result is not overshadowed.
Fletcher Building for example recently had sackloads of rubbish to dump and chose to do this before releasing its half year result. While the end product of all that wasn't pretty, the lasting impression was of a company that has (albeit very belatedly) got its head around some very serious problems and is now being well-led.
Somehow, I don't think we are going to be saying this about Fonterra come Wednesday afternoon and evening.
The main problem Fonterra has to deal with is largely around its 18.8% stake in Beingmate Baby & Child Food Co, acquired in 2015 for NZ$756 million. Beingmate made a loss this year of about NZ$208 million.
Fonterra has previously written down the value of its Beingmate stake - but not by much. The stake was valued at $617 million in Fonterra's 2017 annual accounts. At current market prices this stake would be worth only about $230 million or so.
So, some sort of write-down will be necessary. As I say, Fonterra could have spared itself the distraction during the half-year results announcement by getting this out of the way first. 
Be that as it may, however. How much should the stake be written down by? 
The most prudent thing would be to write it down to current market value, which would necessitate a hit of NZ$380-$390 million.That way you would have a clear benchmark. And if (and I think its a massive if) the value of Beingmate increases in future, well, then you can increase the valuation in the accounts again. 
It was though Interesting to see one analyst coming out this week and suggesting the write down will be only by about $160 million and that Fonterra "will value Beingmate based on a return to strong profitability as the Chinese infant formula market consolidates over the next five years".
Such an approach certainly would be consistent with the comments coming out of Fonterra so far this year - which basically have been suggesting that the strategy and reasons for investing in Beingmate are still sound.
I don't agree, and I think if Fonterra does only tinker with the valuation on Beingmate (and I think in relative terms a mere $160 million write-down would be tinkering) then it is merely putting off accepting that it was a bad decision.
If that's what we get on Wednesday then it will be disappointing and it will leave a heck of a lot of questions unanswered and a cloud hanging over Fonterra.
However, if that's what we get then I guess nobody should be surprised.
People who have made bad investment decisions are the last to want to admit it. That unfortunately is one of the great downsides of human nature.
When this Beingmate decision was made it was under the auspices of the current chairman John Wilson and the current Chief Executive Theo Spierings. Spierings called it a "game changer". 
So, it would be reasonably chastening for either or both of them to turn around now and say, hmm, guess what, we bought a dog. But right now I think that would be the best approach. And if Beingmate miraculously turned into a swan later (it won't) then okay some ultimate vindication could be claimed. 
I think now would have been a good time for both Wilson and Spierings to step aside.
If we look at Spierings, he's now been in the job since September 2011, and in that time has been paid about $28.6 million* (that's according to Fonterra's accounts - though it should be stressed that the disclosure of the CEO's salary was not explicit till the 2017 accounts).
Fonterra is an odd beast in terms of judging performance because when milk prices are high that gives a good return to farmers but provides a challenge for Fonterra in terms of the value-added business because the milk - a key input - is costing it more.
But if you put to one side for a moment the milk price paid to farmers - which is a product of the global commodity cycles - actually looking at the dividends paid, well, in 2011 prior to Spierings taking over, the dividend was 30c, in 2012, his first year, it was 32c, then just 10c (in what was a bumper year for the milk price), 25c and for each of the past two years 40c. The suggestion is that this year the dividend may be dropped to 32c.
So, to me Spierings does not appear to have made giant strides for Fonterra in terms of its performance. And Beingmate is a crucial error, which seemingly is not yet being fully acknowledged at Fonterra.
I think Wilson and Spierings have had a fair crack of the whip and it is time for Fonterra to have a changing of the guard. 
I'm sure if that were to happen soon that the Beingmate stake would at the least be written down properly and probably got rid of as well, if that's possible.
Without such change at the top, I fear we will see Fonterra continue to muddle along in a cloud of uncertainty and with still serious doubts over its approach to the crucial Chinese market.
Let's see what happens on Wednesday. But given there haven't been any pre-announcements from Fonterra regarding either the Beingmate write-down or of 'personnel changes' at the top, I think the assumption is that the company and its leadership are going to attempt to tough this one out.
If so, it's a mistake, and it's going to be real disappointing - for farmers as direct stakeholders and for the entire New Zealand public as indirect stakeholders.
*This figure was corrected from an originally stated $29.5 million - the error was due to the writer's incorrect picking up of a figure from the 2013 annual report. Apologies.