Peter Dunne says it seems that where China is concerned, New Zealand has become very reluctant to say a word out of place, presumably for fear of the economic consequences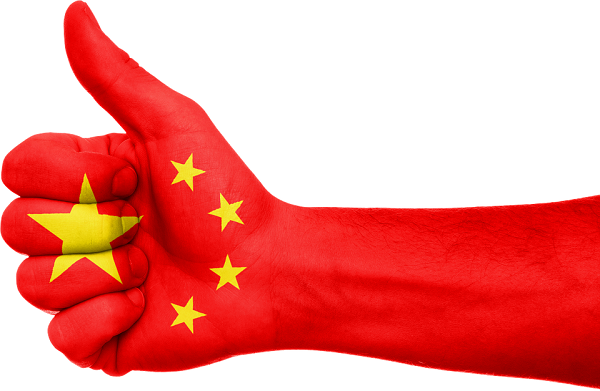 By Peter Dunne*
The outrage when President Trump refused outright to condemn the Saudi Crown Prince for his role in the murder of expatriate columnist Jamal Khashoggi, despite apparently overwhelming implicating evidence, was palpable and predictable.
So too was the President's response that his decision was based on his "America First" policy.
Given Saudi Arabia's influence on global oil prices, it was not in the interests of American industry and domestic jobs to be too critical and thereby risk escalating further already high global prices, if the Saudis felt provoked on the issue, he argued.
The reaction to that was just as visceral.
Here, yet again, was the President putting American domestic interests ahead of the concern of the rest of the world at an orchestrated act of international barbarity, the critics said.
Most informed opinion around the world agreed with that reaction. Trump's America was once again isolated as a self serving international pariah.
In New Zealand over recent months there has been mounting concern over the steadily rising influence of China on various aspects of our domestic political and economic environment.
First, is the still unresolved question of National MP Dr Jiang Yang and his previous and potentially ongoing links to Chinese intelligence agencies.
Then, in the wake of the Jami-Lee Ross affair, was the row about the mounting influence of Chinese money in New Zealand politics and the particular hold that seems to have on both the Labour and National parties.
Now there is the case of the University of Canterbury professor, Anne-Marie Brady, and whether she has been the subject of burglary and other harassment by Chinese security services.
The Prime Minister says she will not comment until our Police have completed their inquiries into Professor Brady's allegations, yet according to Professor Brady that inquiry was completed some time ago, making the Prime Minister's continuing silence that much harder to fathom, and consequently that much more worrying.
Taken together, the way in which the last two governments have reacted paints a disturbing picture.
It seems that where China is concerned, New Zealand has become very reluctant to say a word out of place, presumably for fear of the economic consequences.
China is our dominant economic partnership, and increasingly is becoming just as dominant in terms of our political and diplomatic relationships, as well.
We seem extremely unwilling to say or do anything to upset the Chinese, lest we risk economic retaliation which could prove catastrophic.
The irony is that putting our national interests first this way is fundamentally no different from President Trump's America First approach to international relations which we deride as amoral, narrow and selfish. Yet, we seem to think we can get away with criticising the President of the United States for his excesses, while acting precisely the same way ourselves when it comes to dealing with China. While President Trump bullies, we have cowered and retreated for fear of causing offence.
Whether the GCSB's rejection of Spark's plan to utilise Chinese telecommunications company Huawei in the roll out of 5G telecommunications services is a temporary glitch, or marks the start of a new approach to dealing with China remains to be seen (assuming of course the Government accepts the GCSB decision). It is significant that the Americans have been calling on their allies to freeze out Huawei for security reasons, and that New Zealand will be following Australia if it decides to do so.
Already, there have been ramifications.
Chinese displeasure at New Zealand's investigation  of this is allegedly the real reason why the Chinese have postponed the Prime Minister's proposed visit to China to "some point in the future", not the scheduling issues as have been claimed here.
Right now, though, New Zealand's position looks compromised.
The Minister's mealy mouthed response to the GCSB decision and the National Party's warnings how badly this outcome will play in Beijing suggest strongly that some form of compromise will be arrived at to placate China's annoyance. Yet again, where China is concerned, New Zealand will cave-in.
The Prime Minister modestly likes to compare herself to Labour greats like Norman Kirk and David Lange who spoke up fearlessly on the great issues of the day like apartheid and nuclear testing, and carried through their moral outrage on issues with specific actions that won international acclaim. But unlike Kirk and Lange, she still seems too full of talk. She needs to remember actions speak louder than words.
---
*Peter Dunne is the former leader of UnitedFuture, an ex-Labour Party MP, and a former cabinet minister. This article first ran here and is used with permission.