Chris Trotter questions whether PM Jacinda Ardern is really running the Government or is merely its figurehead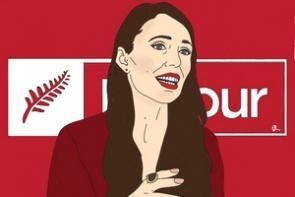 By Chris Trotter*
I have given up rating politicians. Put it down to having accumulated too much experience of watching, listening to and, on occasion, even talking to the people who actually practice the dark arts of politics. It requires a special kind of arrogance to judge the practitioners of a craft you have not mastered yourself. A necessary arrogance, in the case of political journalism, since the health of our democracy depends upon politicians being kept under the closest possible scrutiny. But presuming to rank them from the other side of the doors of power? No. I've given that up.
Of more use, in any case, are the gleanings of experienced observation. In this regard, journalists and spies have much in common. (As all the best espionage writers long ago recognised.) One of the great merits of building up a detailed picture of any given political environment is that the changing positions, or extended absences, of key players are easily detected. Providing accurate explanations for all these comings and goings is a lot harder, but at least they tell you what you need to find out.
Often, it's the little things that provide the biggest clues. Recently, it emerged that the Prime Minister, Jacinda Ardern, had been unaware of a significant change in the rules pertaining to KiwiBuild. Instead of being barred from realising any capital gain from the early sale of a KiwiBuild property, the rules were changed to allow early sellers to keep 30% of the property's increased value. The decision had been made by three senior ministers in the Coalition Government: the Minister of Finance, Grant Robertson; the Minister of Housing, Phil Twyford; and the Minister for Economic Development, Shane Jones. The PM only heard about it on the news.
Could such a thing have happened when Helen Clark was Prime Minister? Only over her Chief of Staff, Heather Simpson's, dead body. The very idea of Helen Clark hearing about a small but significant policy change in a news bulletin is, quite simply, preposterous. Those responsible would have been lucky to keep their warrants. Prime ministers worthy of the name are copied into every decision because, as President Harry Truman so pithily pointed out, the buck stops on their desk.
What a mere observer cannot know is whether or not the PM cared about not being copied-into Twyford's, Robertson's and Jones' decision. I hope she did care. I hope she summoned all three into her office and tore big bloody strips off them. I hope she warned them that if she was ever again forced to learn about her government's policy shifts from Newshub, then those responsible would be sacked on the spot. I also hope she summoned her Chief of Staff, Mike Munro, and demanded to know why he hadn't seen fit to warn her that Twyford, Robertson and Jones were changing government policy without bothering to keep her informed. "No surprises" is, after all, a pretty important part of a Chief of Staff's job-description!
The possibility remains, however, that the PM didn't care. That allowing her leading Cabinet Ministers to simply get on with the job is a central feature of her management style. I hope  not. It would suggest that Ardern has chosen the role of figurehead rather than leader. That her job is to supply the warm and sympathetic face of the Coalition Government while the heavy-hitters of her Cabinet: Winston Peters, Grant Robertson, David Parker, Phil Twyford, Meagan Woods and Shane Jones carry out the day-to-day business of governing the country.
Such an arrangement is not without precedent in New Zealand's political history – which is not to say that all of those precedents are happy ones. The most recent example, that of David Lange and his team of free-market reformers, is hardly propitious. Yes, for a while everything went well. David Lange was a consummate performer and a superb orator: capable of lifting New Zealanders up where they belonged on warm updrafts of hope and aspiration. But then, as the policies unleashed by Roger Douglas, Richard Prebble and Michael Bassett began to take their toll, Lange tired of the role of ventriloquist's dummy. The story of the Fourth Labour Government, as we all know, does not have a happy ending.
Is history repeating itself? Is Jacinda still playing second-fiddle to the other half of the "Gracinda" double-act that ran for the Labour leadership against Andrew Little in 2014? Has the order of that pairing – Grant + Jacinda – been inverted, or is the fate of Ardern's government, like that of Lange's, actually in the hands of her Finance Minister?
In one respect, at least, there is a very substantial difference between the governments of Lange and Ardern. In the case of the former, the shape and direction of economic reform (thoughtfully prepared by Treasury in advance) was condensed into a single, revolutionary manifesto – "Economic Management". In the latter case, the task of mapping the progress of  government reforms has been farmed-out to a multitude of working-groups. Their combined reports will, presumably, constitute the Labour Party's 2020 manifesto.
Is this the explanation for Ardern's willingness to content herself with the role of Coalition figurehead? Because she knows that her key political strength has always been to present the ideas of others in a lively and compelling fashion? How to identify the emotional potential within any given set of policies and communicate it directly to the voters? Her skill in delivering the party's messages is very different from the old-fashioned oratorical skill of Lange. His was a twentieth century talent, hers belong to the twenty-first.
Being briefed is not, however, the same as being convinced. The greatest risk confronting Ardern is that the jumble of working-group reports and Treasury innovations will fail to cohere in a way that permits the government's spokesperson to "sell" them to the electorate. The astonishing quality of Ardern's presentational skills allowed her to rescue Labour in 2017 without having to do much more than offer a youthful and empathetic contrast to her dour and unconvincing predecessors.
In two years' time, however, Ardern will not only have a programme to present, but a record to defend. If her government's past and future actions are not able to be presented as part of the same story, then she will be in trouble. In politics, reading from a prepared script works best when the person doing the reading also did the writing.
---
*Chris Trotter has been writing and commenting professionally about New Zealand politics for more than 30 years. His work may be found at http://bowalleyroad.blogspot.com. He writes a fortnightly column for interest.co.nz.