David Hargreaves ponders whether we need a rethink of how we structure and fund our primary gatherer of statistical information - and maybe we should start with scrapping the 2018 census and starting again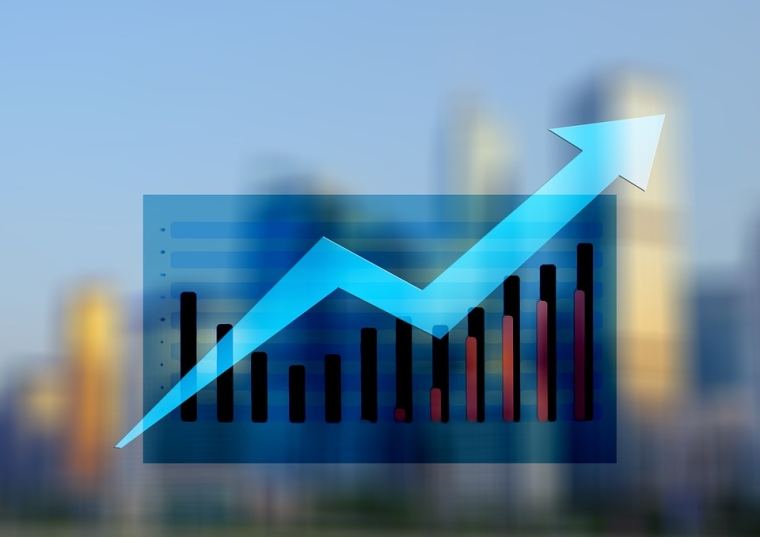 By David Hargreaves
If your role is the gathering of information, with a nod also towards creating 'news', it must be a bit galling to find yourself at the centre of an emerging news story. 
For Statistics New Zealand this unpleasant scenario is playing out, particularly in relation to the 2018 census, but also to some extent over its new series of migration statistics.
At time of writing it appears that the 2018 census is becoming something of a political football and the blame game seems to be getting into full swing, with National Party leader Simon Bridges saying Stats NZ are "showing themselves not to be up to it", while Prime Minister Jacinda Ardern is saying we are now "bearing the brunt" of decisions by the previous National Government.
Typically enough the biggest concern for the politicos seems to be over the electoral boundaries and any influence the census might have on that.
I think it's very unfortunate and very unfair on the folk at Stats NZ to put them in the middle like this. Arguments will likely centre around whether the whole thing was well enough funded or whether the problems were of some other derivation. But I don't think that's a question you will ever get a satisfactory answer to.
The Government reportedly provided $120 million for the census.  
In general terms simply throwing money at something is no panacea and no guarantee of success. But equally, corners should not be cut, particularly not with something as vital as statistical information that will inform long term Government planning and loads of money in areas like infrastructure, education, health, etc. 
Gold becomes copper
The very short version of what happened of course is that this census was done with a focus on online returns. The upshot was a 90% completion rate. That sounds okay. But it equates to 1 in 10, or about 400,000 people missing from the information gathered. That's a heck of a gap in the information.
Stats NZ is now trying to plug the gaps and is set to update by the end of this month when information may be released from the census.
Effectively Stats NZ appears to be trying to extrapolate a full snapshot from that 90% figure. 
As I say, 90% sounds okay, but the great thing about the census (and the previous one had a 94.5% response) is that it is meant to be as near as dammit a complete picture. That's a very rare and valuable thing and the information therefore gathered is like gold.
Patching holes
Now, Stats NZ will have some very fine people looking to patch up the holes in the information they have. But however well they do in patching this up, there will, always be a suspicion over the information and whether it is of the quality on which big spending Government decisions on things like infrastructure can be confidently committed. Where we want information as gold, we might end up with copper. Which ain't good enough.
Anything where information has to be extrapolated, say from a sample size, is always subject to some question marks. 
To my mind the labour/employment stats have always been a bit of a worry when viewed through how many times they throw up a result that just catches everybody off guard and then often needs revising. Now the new migration stats are, in their early stages, looking shall we say volatile.
And these are all important pieces of information that again inform big decisions. In the case of migration, obviously if thousands less people have come into particularly Auckland this has big ramifications for housing and infrastructure.
Having pristine statistics is not some 'nice to have' fanciful thing. It's actually absolutely vital and therefore should not be subjected to Government penny-pinching.
I guess we should see what ultimately comes out from the 2018 census. But I believe it is tainted. 
Fix it
I really think if the country's serious about properly fixing this, then the next census should be brought forward, say to 2021. Go back to the door-to-door approach. I know nothing focuses the mind quite as well as someone literally knocking on your door asking you to fill out forms. Hey, it's annoying, but it's only every five years. Whatever it costs I think we need to spend - because the quality of the information gathered will ensure that big ticket spending in future is not targeted in the wrong places.
So do that. Bite the bullet.
And I do think maybe this would be a good opportunity to do a thorough overhaul of how we gather statistical information in this country and how it is used. I'm not sure how you would go about that, but maybe some sort of peer review of Stats NZ's operations. 
This overhaul should look at how Stats NZ is funded and resourced. And whether it is adequately funded and resourced at the moment. My suspicion would be that it isn't. And that's it's trying to do too big a job without enough resources. But without a proper independent review of it we can't really know.
We need now more than ever to ensure that the statistical information on which future planning is based is of the highest quality we can get.
Our politicians need to get behind this and accept that if it takes more money to do the job, well so be it.
We need our politicians all pulling together on this one. Not political point-scoring. But it is difficult to stop politicians being politicians. On this issue, everybody should make the effort.