Bank offers for term deposits have slipped recently but not as much as the OCR, or wholesale rates, or mortgage rates. Term deposit savers have been cushioned from the recent general fall in rates - so far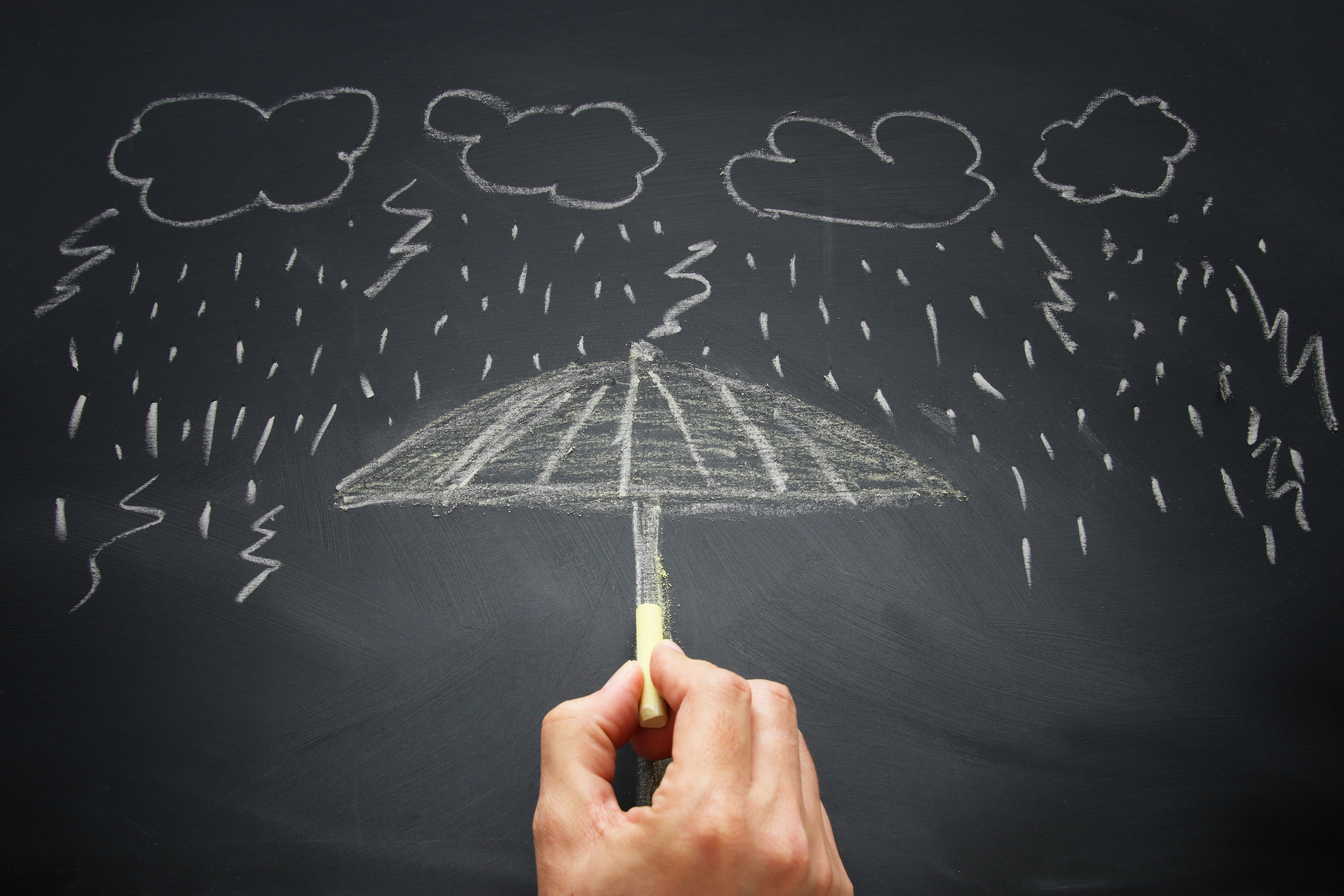 While there have been many changes to home loan rates in the past month, this has not really been mirrored yet in the term deposit market.
Banks might argue that by not passing on all of the 25 basis points Official Cash Rate rate cut, they have been able to hold the line better for savers.
But there have been some changes and they have all been reductions.
Today (Tuesday), ASB is the latest to reduce offers. Late update: SBS Bank has also cut some term deposit rates.
However, what stands out in the range of offers is how tightly bunched they are.
Between the main banks, the range is small. For terms of one year and more, there was just 5 basis points separating the top offers from the lowest offers before ASB cut. After that, the range is now 15 basis points.
The range over time is also tight. For terms of 5 months and longer, the overall range for the main banks out to three years is no more than 15 basis points. And in all cases except for Westpac and now ASB, the highest offers tend to be for terms between six and nine months. There is now no premium for a longer term with the rate curves essentially inverted by most of these big five banks. ("Inverted" means rates for longer terms are lower than for shorter terms.)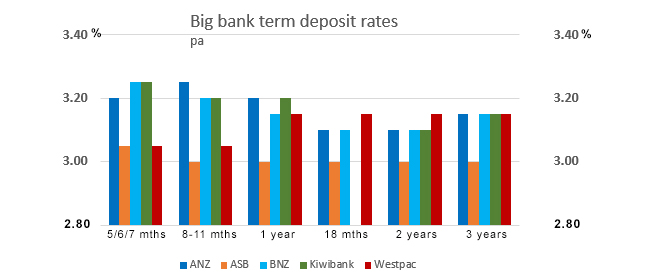 For the challenger banks, the rate curves are even flatter.
But among these challenger banks, there can be found some rate premiums, especially from Heartland Bank and Rabobank. ICBC and SBS Bank are not far behind.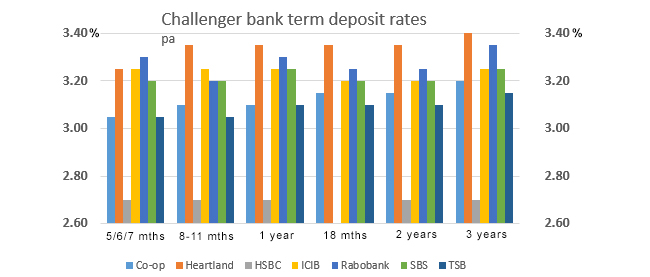 Among the offers from these institutions is the opportunity to pick up an additional +10 to +25 basis points over the best main bank offers, and it tends to be more for the longer terms. But we should also point out that Heartland Bank's 3.05% four month current offer is a full +30 basis points higher than any equivalent main bank offer.
Since the last time we did this review in mid May, wholesale swap rates have fallen -12 to -14 basis points across the curve. And mortgage rates have been cut -8 basis points (on average, overall). But term deposit rates have dipped by less than -4 basis points by the main banks (on average and even after today's ASB cut), and about -5 basis points among the challenger banks (on average).
By any measure, term deposit savers have been affected the least recently - so far anyway - up until today's ASB cuts. This could become a trigger for other banks to move lower too.
But the key feature is the tightening of the offers over the terms - and this is true for mortgages as well as term deposits.
The updated rates in the table below are the highest offered by each institution for the terms listed. You however will need to check how often interest is credited or paid. That important factor is not filtered in the table and rates with various interest payment/credit arrangements are mixed here. However, our full tables do disclose the offer basis. (The codes are explained here).
Our unique term deposit calculator can help quantify what each offer will net you.
All carded, or advertised, term deposit rates for all financial institutions for terms of less than one year are here, and for terms of one-to-five years are here.
The latest headline rate offers are in this table.
for a $25,000 deposit

Rating
3/4 mths
5 / 6 / 7
mths
8 - 11
mths
  1 yr  
18mths
2 yrs
3 yrs
Main banks
 
 
 
 
 
 
 
 
ANZ
AA-
2.75
3.20
3.25
3.20
3.10
3.10
3.15
AA-
2.65
3.05
3.00
3.00
3.00
3.00
3.00
AA-
2.75
3.25
3.20
3.15
3.10
3.10
3.15
Kiwibank
A
2.75
3.25
3.20
3.20
 
3.10
3.15
AA-
2.75
3.05
3.05
3.15
3.15
3.15
3.15
Other banks
 
 
 
 
 
 
 
 
Co-operative Bank
BBB
2.90
3.05
3.10
3.10
3.15
3.15
3.20
BBB
3.05
3.25
3.35
3.35
3.35
3.35
3.40
HSBC Premier
AA-
2.40
2.70
2.70
2.70
 
2.70
2.70
ICBC
A
2.90
3.25
3.25
3.25
3.20
3.20
3.25
A
2.65
3.30
3.20
3.30
3.25
3.25
3.35
BBB
2.90
3.20
3.20
3.15
3.15
3.15
3.15
A-
2.75
3.05
3.05
3.10
3.10
3.10
3.15