KiwiSaver provider Simplicity announces a mortgage offer for first home buyer members that features a startlingly low floating interest rate well below current fund returns, solely funded by member contributions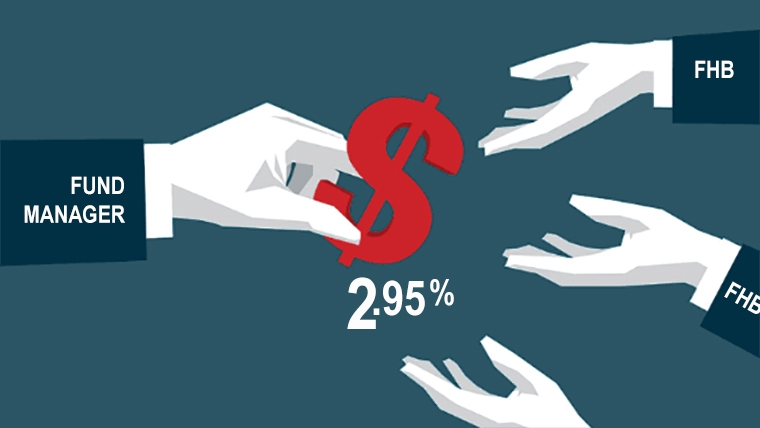 In an eye-catching move, KiwiSaver provider Simplicity has announced it is to offer home loans.
The offer will be limited to Simplicity members only, and only a small, limited allocation is planned.
And they will only be offering mortgages to members who are first home buyers.
The offer is for a floating rate mortgage at 2.95% pa where they will give three months notice "if interest rates rise". It is not clear what notice will be given if interest rates fall however, although Simplicity says it hopes to pass reductions on immediately even if their formal documentation doesn't provide for it.
Another unique feature is that these loans will have "no break or penalty fees", allowing partial or full repayment at any time without cost.
To be eligible for a Simplicity first home loan, applicants will need to have been a Simplicity KiwiSaver member for at least one year and meet the criteria of a first-time homebuyer. First home loans will be offered via a ballot system run monthly. Simplicity members can register for the first ballot on November 1st, which will be drawn in early December. Successful members will then have six months to find their first home.
Simplicity says $50 million of loans are expected to be made in the first six months of the program. The company uses an example of a $600,000 home loan in their promotional material, and on that basis, they have a target of well less than 100 loans in those six months, or about three a week.
A core limitation in this offer is that borrowers' mortgage "repayments do not exceed 30% of combined after-tax income". This is a very tough standard for first home buyers and will ensure that only the wealthiest fraction of them will qualify. For the Company, this ensures minimal exposure to defaults and distress costs on loans.
Simplicity also says it "expects to achieve higher investment returns for its KiwiSaver and Investment fund members". They will not be borrowing to support the mortgage product nor using any external funding.
But funding it out of their KiwiSaver and Investment funds may seem unlikely to help members' returns if the gross mortgage interest rate is 2.95%.
According to the latest FMA monitoring, Simplicity's return to members in their KiwiSaver funds are:
Simplicity ...
Conservative
Fund
Balanced
Fund
Growth
Fund
Guaranteed
Income Fund
 
 
 
 
 
Number of members
1,233
3,897
16,983
21
Value of fund ($ mln)
$46.1
$131.8
$509.8
$2.0
average member's balance $
$37,421
$33,819
$30,019
$96,834
 
 
 
 
 
Market index, past year return
8.37%
9.15%
9.69%
8.31%
Past year return (%) net charges and tax
6.06%
6.96%
7.68%
6.03%
Past year return (%) net of charges gross of tax
8.03%
8.63%
9.21%
7.63%
 
 
 
 
 
Market index return since fund started (%)
5.42%
8.64%
11.33%
7.30%
Return since fund started (%) net
4.59%
6.70%
9.21%
5.44%
SOURCE: FMA
 
 
 
 
Exactly how charging 2.95% for their new mortgage program can improve these investor returns will be unclear to many readers and Simplicity members. But there is a way, and it depends on the fund asset allocations.
In any fund portfolio, there is an allocation to fixed interest investments and Simplicity has these. The yield of these has now fallen to very low levels and well below the 2.95% gross interest these mortgages will earn. A substitution away from that low fixed interest yield will be positive for Simplicity's earnings, provided that is how these mortgages are funded.
However, at the same time, falling bond yields bring rising bond prices and they will then be giving up those gains. That will be important to the members invested in the Conservative and Guaranteed Income Funds, and not unimportant for Balanced fund members too. Net, there could be little earnings advantage for these members, and in the end all there is is a substitution from investment grade low risk bonds to first home buyer mortgages. Simplicity members will want to be sure that is risk-positive.
Simplicity says it is absorbing the costs of back-office support for its mortgage portfolio internally. Mortgage administration is being handled inhouse.
But the point may be more marketing exposure than profitable business. This announcement will garner wide exposure for the company, its chief executive Sam Stubbs and his predictable bank-bashing campaign. Potentially that's effective marketing to get more members to sign up. On that basis, a 2.95% mortgage rate may be an effective marketing exercise. Whether that results in a rush of new members and then disappointed new members expecting to get loans as super-cheap rates remains to be seen.