ASB's term deposit rate cuts set a new low benchmark ahead of the next Reserve Bank Monetary Policy Statement, but savers are still saving at banks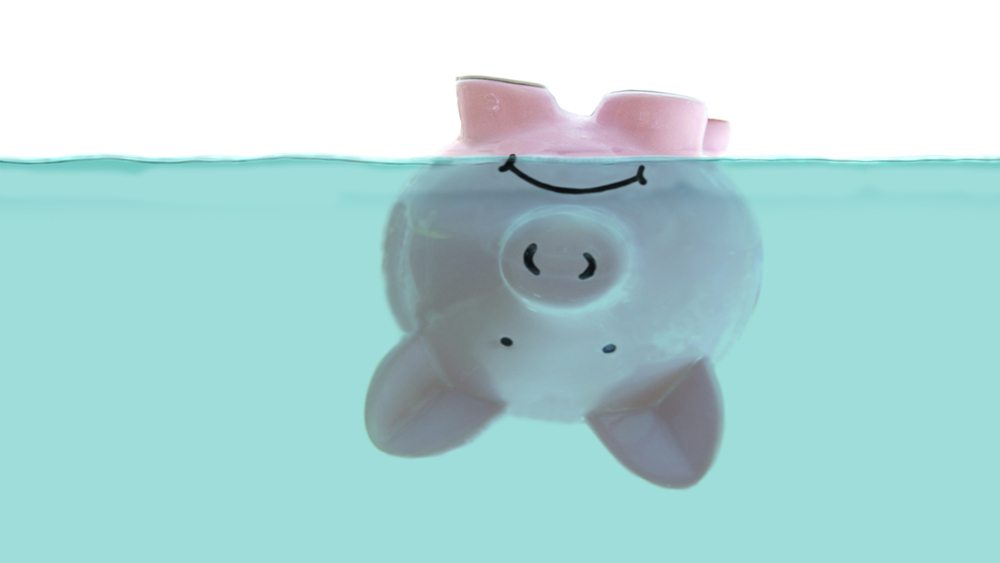 Just 25 days out from the next Reserve Bank Monetary Policy Statement, term deposit interest rates have fallen again with one bank now reducing all its key offers below 1%.
ASB now has all its rates for terms out to two years below 1%, the first bank to sink to this level.
This move accentuates the negative after-tax, after inflation returns from holding money at a bank. (Inflation is running at 1.5%).
The Official Cash Rate has fallen from 1.00% to 0.25% so far this year. But term deposit offers have fallen more than that. In mid September when we last checked the downshift, it was -1.25% in average bank rates. It is now fallen to -1.52% over the past month.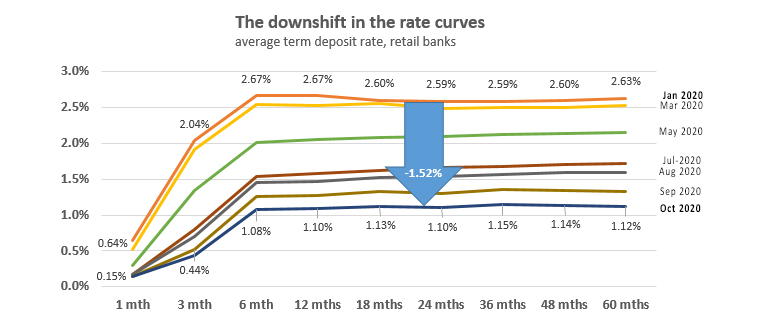 This shift lower is not discouraging deposit inflows into banks - in fact it may be encouraging them. Depositors need to save more if they aren't getting a meaningful interest boost. What it is doing is shifting the growth to current accounts and others at call, and away from term deposits.
In this environment, few banks offer deposit interest rates designed to attract funds. In fact, the reverse is happening and offers tend to be grudging, minimum offers out of 'sympathy' for depositors - and don't count too much on the 'sympathy'.
The latest to cut term deposit rates to very low levels is ASB. We have noted these levels before, but here are the mid-October updates.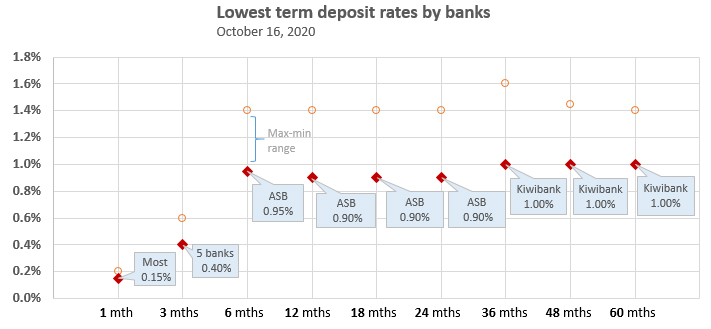 And the highest rates (even if they aren't high in the normal definition of the term) are as follows. Heartland Bank now features in this review.