ANZ economists look at some of the potential longer term solutions to the 'rough deal' the younger generation are currently getting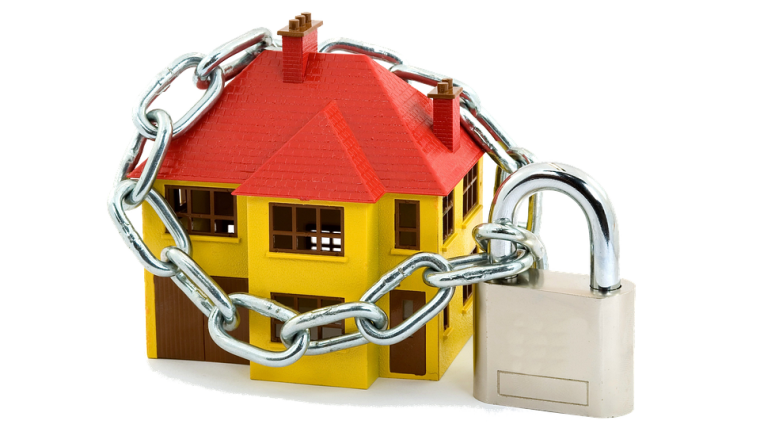 Economists at the country's largest bank have weighed in with their thoughts on 'the intergenerational divide' and the 'rough deal' being afforded the younger generation.
In an ANZ Insight publication, senior economist Miles Workman says Covid-19's legacy of increased public debt and "even less affordable housing" will be carried disproportionately by younger people.
"This is adding to what was already a rough deal for younger people, who will be left picking up the tab of climate change and an ageing population," he says.  
"A perfect demographic storm means the pressure on policy makers is only poised to intensify from here. Big policy changes are likely to happen eventually." 
Workman says a multi-decade housing boom due to ongoing supply failures has "massively enriched" the older half of the population at millennials' expense.
"Population ageing and a pay-as-you-go system means young people are being asked to support an outsized cohort of non-earners. Millennials are on the hook for the costs of climate change mitigation. And now they're being hit with the bill for the Covid-19 rescue as well."
The longer New Zealand stays on its current path, the louder the voices of those adversely affected will get, Workman says.
"There's a significant cohort of 20-29 year olds who currently account for a little less than 20% of the voting population. But fast forward 30 years or so, and this cohort, together with eligible voters younger than them, is projected to account for more than 60% of the voting population." 

Politicians are under pressure to address these intergenerational issues, some more urgently than others, Workman says.
"We don't have any silver bullets to suggest. But there are certainly some key themes that policy needs to focus on."
He suggests these key areas for policy:
Build more houses
Sustainable income growth
Broadening of the tax system
Increased scrutiny of Government spending
A good hard look at superannuation settings
On building more housing, Workman says central and local government are the policymakers with the tools to address this, not the Reserve Bank.
"Government can bolster supply by reducing red tape, freeing up more land for development, encouraging intensification, helping local councils fund required infrastructure, and incentivising investment and training to lift the productive capacity of the construction industry.
"There are also ways to limit speculative demand, such as tax changes – though price impacts tend to be of the one-off variety.
"It's all easier said than done, of course, and not a quick fix. But looking forward, assessing the Government policy response is pretty straightforward. Does it help increase supply more than it adds to demand? If the answer is no, then the policy is not addressing the fundamental issue."
Workman says sustainable income growth will need to be a real focus as part of the long-term housing strategy, but also as a way to limit the costs associated with the eventual fiscal consolidation following all the debt taken on in the Covid crisis.
"New Zealand's low-wage problem is essentially a low labour productivity problem. Increased spending on infrastructure (including for residential development) is the obvious go-to here – and absolutely needs to happen. But politicians must not overlook private sector incentives when it comes to investing and taking the right kind of risks that will also influence the economy's productive capacity.
"Recent changes to depreciation settings should encourage some additional investment, but more encouragement is needed. Addressing capacity issues with productivity-boosting capital investment rather than simply importing cheap labour as a go-to solution would help housing affordability too. A good hard look at immigration settings to ensure they are income-supportive over the long run is warranted."
Workman believes a broadening of the tax system "will happen eventually".
"The top 2% of income earners are in for a higher tax bill from 1 April 2021, but that's just a higher rate on the same people already paying tax. Further, the top 2% of income earners are not necessarily the top 2% when it comes to wealth.
"Broadening the tax system such as via capital gains, wealth or inheritance taxes, are real possibilities over the longer run. Indeed, if income earners end up doing the heavy lifting of fiscal consolidation while houses remains unattainable to them – even to those earning an average wage – then surely it's just a matter of time before the tax system is changed to make it fairer for them.
"The political appetite obviously isn't there right now, but the debate won't go away."
Increased scrutiny of government spending is likely to become a key part of the fiscal consolidation in the years ahead too, Workman says.
"Budget processes focus on allocating additional spending based on priorities. But often the spending that's already baked into the fiscal outlook doesn't get the attention it should; not all of it is achieving the desired result or is an efficient use of tax-payer dollars. Fees-free tertiary study is a great example. It's very expensive and doesn't seem to have had much impact on enrolments. Yes, it helps younger people, but it's helping younger people who are more likely to earn an above-average income anyway, thanks to their qualifications. It would be a different story if it led to higher enrolments, perhaps, but interest-free loans are already subsidising higher future income earners."
And then there's superannuation...
"We urgently need to take a good hard look at superannuation settings to make them fairer.
"It's more complicated than just increasing the eligibility age and/or means testing. Different groups tend to experience different life expectancy rates,meaning a higher eligibility age might not be fair in some cases.
"Also, the incentives to hide wealth in a means-testing environment can make the system complicated and less efficient. And we're certainly not advocating that old age pensioners who are just getting by as it is should have to tighten their belts even further. But the fact remains that young people are being short changed, and some recipients of NZ Super don't need it. And the slower we go on reform, the bigger the mess."