Some banks are improving their term deposit rate offers slightly, but savers are yet to be impressed enough to hold more of their growing cash funds with term commitments; BNZ now joins the up trend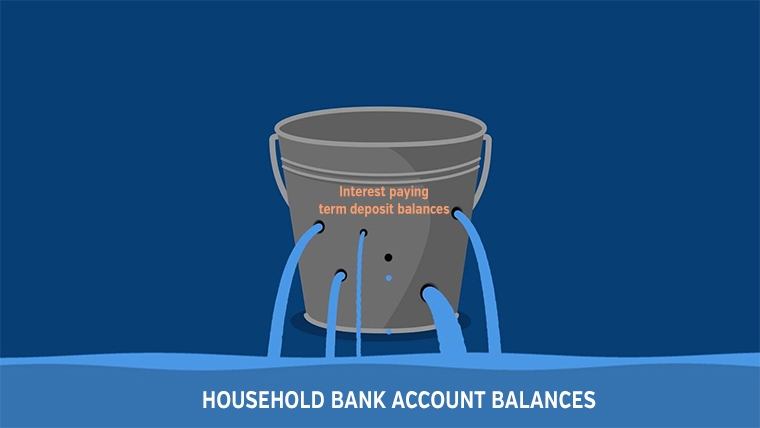 There are a few term deposit rate changes to report effective this week. But they are still minor.
Kiwibank popped up last week raising its 0.45% four month rate to 1.00%, but has now reverted this back to 0.45% and shifted the 1.00% offer to a six month term.
And they have shifted their 1.00% one year rate offer back to 0.85%.
Heartland Bank has been more aggressive, adding a new 1.00% five month rate offer, and raising all its offers for 18 months through to five years.
It is featuring a 1.35% offer for a three year term, but at five years they are now offering 1.75% (which matches ASB and ICBC for that long term).
Update: BNZ has raised all its term deposit rate offers from nine months to five years. Offers for one year, eighteen months, and two years are now the best of any of the main banks.
Savers are rejecting term deposits as a way to hold their savings. In the latest (February) household data from the RBNZ (S40), the level of funds held in term deposits fell by -14.3% from the same month in 2020 (-$14 bln). That is an accelerating decline, and the total still in household term deposits is back to 2017 levels - and back then, they were growing at +14.7% pa.
It is not as though savers aren't saving at the bank - they are. Total household bank deposit balances rose +9.3% in the year to February (up to $202 bln), and at about the same year-on-year expansion we have seen for the past seven months (+$17 bln). Only TDs are being rejected.
Not in the table below are four and five year rates. There are none offering 2% yet.
One easy way to work out how much extra you can earn by switching is to use our full function deposit calculator. That will not only give you an after-tax result, you can tweak it for the added benefits of Term PIEs as well. It is better you have that extra interest than the bank.
The latest headline rate offers are in this table and the markings are for changes this week so far.
for a $25,000 deposit

Rating
3/4 mths
5 / 6 / 7
mths
8 - 11
mths
  1 yr  
18mths
2 yrs
3 yrs
Main banks
 
 
 
 
 
 
 
 
ANZ
AA-
0.45
0.80
0.80
0.80
0.85
0.85
0.90
AA-
0.45
0.80
0.80
0.80
1.00
1.00
1.25
AA-
0.45
0.80
0.90

1.00

1.05

1.10

1.20

Kiwibank
A
0.45
1.00

0.80
0.85

 
0.90
0.90
AA-
0.45
0.80
1.00
0.80
0.80
0.85
0.85
Other banks
 
 
 
 
 
 
 
 
Co-operative Bank
BBB
0.40
1.00
0.95
0.95
1.05
1.15
1.25
BBB
0.45
1.00

0.90
1.00

1.00

1.20

1.35

HSBC Premier
AA-
0.25
0.60
0.60
0.60
 
0.60
0.60
ICBC
A
0.55
0.85
0.90
0.90
1.00
1.00
1.30
A
0.25
1.00
1.00
1.00
1.00
1.00
1.05
BBB
0.50
0.90
0.90
1.00
1.00
1.20
1.35
A-
0.45
0.80
0.80
0.80
0.80
0.80
0.90