SBS Bank's new very low one year fixed rate offer is available for first home buyers with only a 10%+ deposit. Others need 20%. Investors need 40%.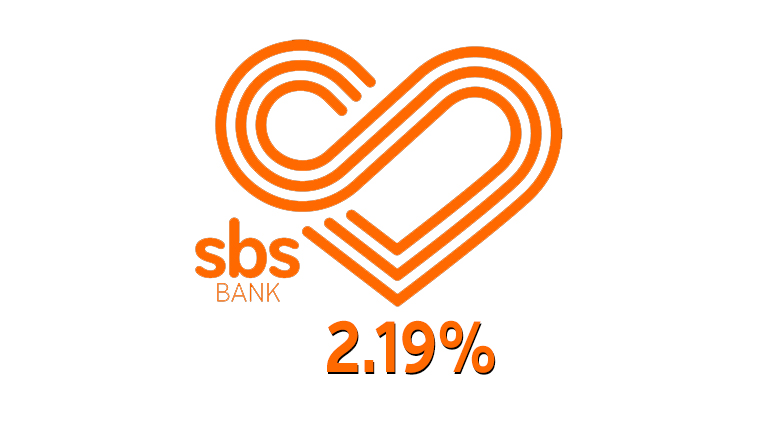 The week has ended with another rate drop. SBS Bank is offering a one year fixed for 2.19%, a -10 bps cut.
Although it is not the lowest one year rate in the market, it is close.
This particular rate is a 'special' and only available for residential lending with a minimum of 20% equity and Residential Investing lending with a minimum of 40% equity, (or First Home Loan borrowers with a minimum of 10% equity).
It is available to existing SNS Bank customers (members) with any level of existing lending with SBS Bank, or for new clients it requires new lending of at least $100,000.
It also requires the borrowers primary source of income paid into a SBS Bank transactional account.
For first home loan borrowers where the equity is less than 10%, this one year rate becomes 2.44%.
Overall, we are seeing short-term rates (2 years and shorter) being trimmed, with rates for three years and longer are being raised.
This shift is in response to two pressures on wholesale rates. The longer term wholesale rates are rising in response to rising international benchmarks as the global economy makes a surprisingly strong V-shaped recovery.
Meanwhile short term rates are being restrained by the RBNZ their stand in the secondary bond market to keep yields low, plus their offer of 0.25% three year money under their Funding for Lending program. Most banks except ANZ have availed themselves of a little bit of the $28 bln on offer. So far only $2.85 bln has been taken up however.
One useful way to make sense of these new changed home loan rates is to use our full-function mortgage calculators. (Term deposit rates can be assessed using this calculator.)
And if you already have a fixed term mortgage that is not up for renewal at this time, our break fee calculator may help you assess your options.
Here is the updated snapshot of the lowest advertised fixed-term mortgage rates on offer from the key retail banks at this time.