It seems the lockdown period and subsequent changes to working patterns have helped push us towards hypochondria - and given us sore necks and bad backs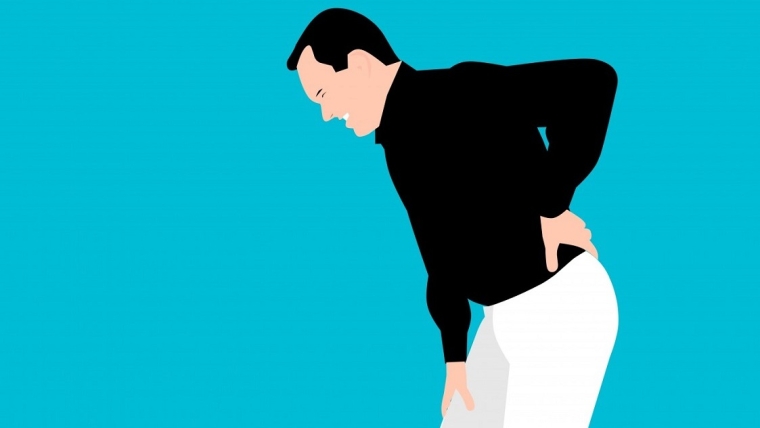 Well, that was one we didn't see coming - but perhaps should have.
Kiwibank economists' crunching of their own customers' spending data is showing some interesting trends about our spending patterns post Covid-lockdown. Apparently we've been getting sore necks and bad backs - and we're spending more time at the pharmacists than might necessarily be considered a good idea.
According to Kiwibank economist Mary Jo Vergara, Kiwibank customer spending data for the June quarter shows a spike in spending at chiropractors, massage parlours, doctors and pharmacists "as we seek to iron out the kinks and creaks".
"Seemingly endless zoom calls now dominate our day. After tiringly staring at a Brady bunch of faces, furiously smiling with intent, we have kinks in our neck. And we're rushing out to snap ourselves back into alignment.
"...Maybe we need to invest a little more in ergonomic home office furniture," she says
"In the face of the Covid crisis, our own health has been put under the microscope. And judging by the spike in health-related spend, we've become a little hypochondriacal. We're spending more time at the gym, visiting the doctor more often, and browsing the pharmacy shelves looking for the new concoction to take."
The graphs below tell the story: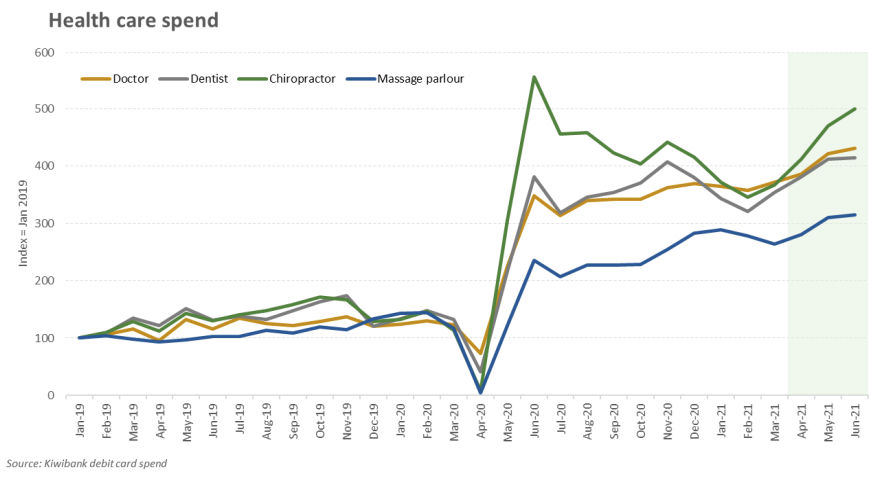 In terms of overall spending patterns, Vergara says it's clear that the limited impact of the Covid lockdowns has supported household confidence, and in turn consumption.
"Kiwibank's transactional data suggests that the strong spend seen over summer has continued. Total credit and debit card spend rose 7.2% in the June quarter."
The inability to travel overseas continues to funnel spending into the local economy. Kiwi are still upgrading their homes and cars.
Vergara says the data suggests that domestic demand remains strong.
"Improved confidence around job security has undoubtedly supported household consumption. And our ability to sidestep covid outbreaks allows for greater freedom of movement. There are a few signs to suggest that the strength in demand is waning. At the same time, firms are facing rising costs. Materials are stuck in transit and firms are fighting over an evaporating pool of skilled workers. Strong demand and strained supply creates an environment primed for price increases. Rampant cost pressures point to rising inflation, if only temporary."