Personal Finance
/
news
We look ahead to how 2022 might look for your household budget, Covid-19, climate change measures and the hospitality and tourism industries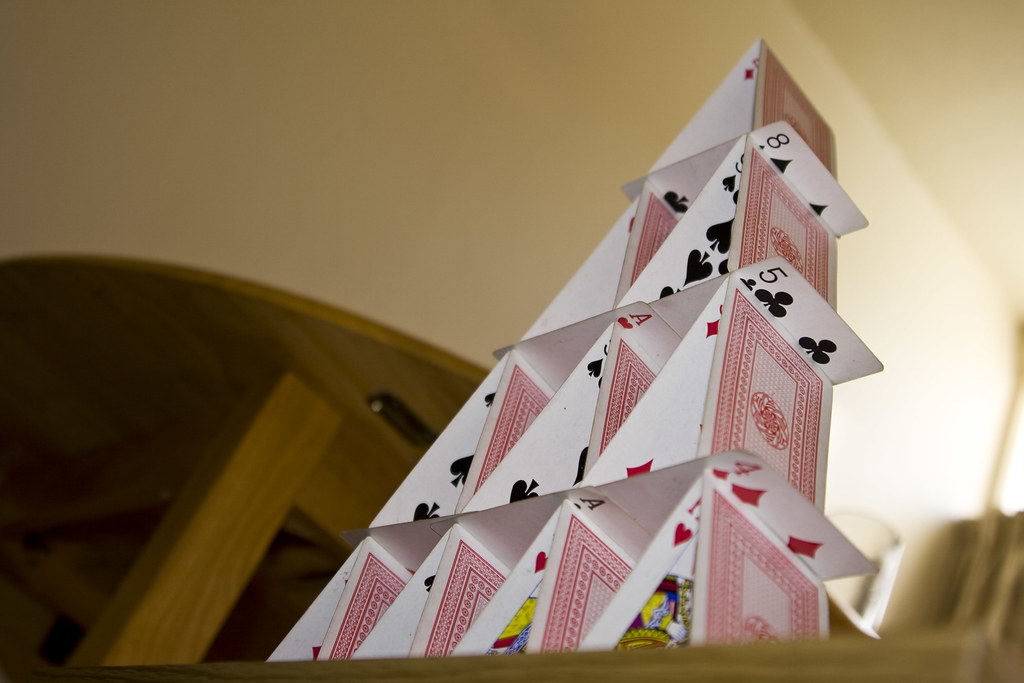 In a statement that might well sum up 2021 for many, Hannah McQueen, founder of financial advisor enable.me, says "times of uncertainty can cause two thoughts: I don't have a plan and I need a plan!"
McQueen said uncertain times hit those without a financial plan the hardest, particularly in a climate of rising interest rates with mortgages and food accounting for about 50% to 60% of household outgoings.
"While only two categories, they have a disproportionate impact," said McQueen.
Taking out short-term, high interest debt during a year like 2021, when essential bills have become tight for many, is one way the wealth gap grows wider, she said. 
Financial author Martin Hawes said that extended periods in lockdown will have far-reaching ramifications, but doubts many peoples habits will change permanently.
"Where habits might change is towards online shopping. People ought to be much more used to buying online or click and collect. So there may be more of an acceleration of trends more than anything else."
Hawes pointed to the possibility of more redundancies once the Government's Covid subsidies are lifted, as these are propping up many businesses.
"There's not a lot of job losses because of the Government support, but if that government support was to wane or finish then we would start to see a more difficult economy."
Household balance sheets were looking reasonable, Hawes said, with savings made possible as long as employment remained consistent. For some, savings were made possible through overseas travel being off the table.
"A lot of people would be thinking this is a good time to save emergency funds and reduce our expenditure for a while, but there will be those who are the opposite, trying to fill their days crawling over Amazon. It will be different for different people but I suspect that our savings are greater and people have got their personal balance sheets in better shape while they've been in lockdown."
Hawes said individual situations varied widely, however, with those who had lost a business actually much worse off. 
Brad Olsen, Principal Economist and Director at Infometrics, expects to see continued pressure on local government rates and other household necessities along with fuel prices remaining elevated because there is constant demand for these goods and services, particularly as people continue to spend more time at home. 
"[Local] governments have had to put up substantial rates increases due to under-provision in previous years. People spending more time at home is something we haven't resourced previously. This could see a challenge for various goods and services. If you want some of your electronics, furniture etc, there could be supply chain issues."
Shamubeel Eaqab, economist at Sense Partners, agreed local government was going to be under pressure.
"Local government was thrown into disarray because of the pandemic, they didn't raise rates and the underlying need for infrastructure didn't go go away. Local Government will be under a lot of pressure next year."
Covid
Eaqab expects New Zealand to have low level Covid restrictions for most of 2022 as we focus on suppression rather than elimination. 
Such restrictions are likely to be regularly tweaked as fear in the community remains, exacerbated by hospitalisations and deaths, meaning things still won't quite resemble normal pre-2020 life.
On border reopening, Eaqab said that having a bubble with Australia over the summer months would have made no sense from the perspective of the damage it would do to our tourism economy, with tourist dollars going offshore.
"When we had the Aussie bubble it was great for reuniting, but financially it was negative due to increased spending in Australia."
In mopping up the damage already done to the local economy, Eaqab pointed to the lack of international tourism over the last 18 months as a key factor, particularly in areas like Queenstown, Te Anau and the MacKenzie district which are highly dependent on international visitors and lost a lot of business.
"Other parts of the country were able to switch to domestic tourism quite quickly," said Eaqab.
Alongside this was the loss of people normally here on work or student visas, with labour shortages another challenge for the tourism sector.
Jarrod Kerr, chief economist at Kiwibank, predicts that by April or May next year, we should be open to Australia again, with other countries following incrementally and an increased feeling of normality about a travel landscape that will look very different.
"Eventually it will get to a point where we just learn to live with and roll with it, we'll be running around with vaccine passports, booster shots, a few hoops to jump [some of which] will be dictated by airlines and [overseas] countries."
Olsen, was hopeful the country would be free from further lockdowns in 2022 as we move to a highly vaccinated population, noting that the "social licence to have lockdowns the public will adhere to has dramatically fallen away."
However, he doesn't expect we will get back to pre-pandemic mode any time soon, instead occupying a more neutral space next year, with greater freedoms still interspersed with caution.
Tourism and hospitality
Olsen doesn't expect the speed of resumption to bounce back to the same level in a short time frame, despite the Government "making lots of noise around border changes."
"Flight service chains are going to be broken up with not as many direct flights and a lower level of service into the country. In 2022 it will be easier to leave New Zealand than to get back in and we could see an extended period of time with lower numbers of arrivals." 
In April 2020, with the first lockdown in full swing and the potential that it was still a short blip, Tourism New Zealand leveraged a domestic market team and the 'Do Something New New Zealand' a campaign which encouraged Kiwi's to "make their 'NZ must do' bucket list item a reality."
The campaign hoped to capture some of the $9 billion that New Zealanders previously spent on overseas travel per year and boost the sector's recovery.
Ultimately, it became a much more long-term strategy.
Olsen said that New Zealand is starting to fundamentally change what type of tourism we focus on and the boost from domestic tourism is "not just the hold over until international activity comes back."
"It will become a much more established piece of the tourism offering in New Zealand."
He says the challenge for tourism is "figuring out what the value proposition is for New Zealand tourists, how to convert them into sustained visitors is hard. If you're a business in Westland, once a New Zealander has seen the glaciers, will they come back and what's the rationale they can provide for repeat business." 
He also predicts the rise of more takeaway options and more Uber Eats style delivery services, perhaps encompassing different styles of food and higher level luxury food options.
McQueen said tourism and hospitality will always pick up because the hankering of Aucklanders to socialise and resume normal life never goes away.
"When you're outside Auckland it's difficult to understand what it's like. I think it will pick up and there will be opportunities for new businesses to start in those spaces. Unfortunately that's due to the fact that too many have gone under, rather than creating a new innovative experience."
Climate change
This year has also seen the Government consulting on the direction of an emissions reduction plan, including land use, transport planning, renewal energy and vehicle emissions incentives. We asked our experts if they expected to see noticeable effects in 2022 towards a more carbon neutral economy.
Kerr hoped we would be making more positive steps towards the goal, taking the stance that the more we can do now, the less we'll be forced to address later, which includes looking at ways to help people upgrade older vehicles.
"Vehicles are an obvious one for me, sharpen up those targets or pull them forward, whether they have to use subsidies or whatever. That can be done quite quickly. We've got a very old fleet, one of the oldest in the world."
Eaqab was not expecting to see visible differences in 2022, given that the first steps of the plan will be implemented quite gradually.
"I don't think we'll see it having a significant visible impact until we see outright bans on polluting activity."
Olsen said that we are continuing to see a significant political divide that could hold our progress back and meaningful climate change response is a balancing act
"The challenge of the next few years is how the primary sector is brought into our climate change shift, ensuring that such a key part of New Zealand's economy isn't thrown out at the same time and getting the best outcome for both sides."