Personal Finance
/
analysis
We look back on our interesting trek through 2021, reveal our most popular articles, and assess how readers engaged with our broad content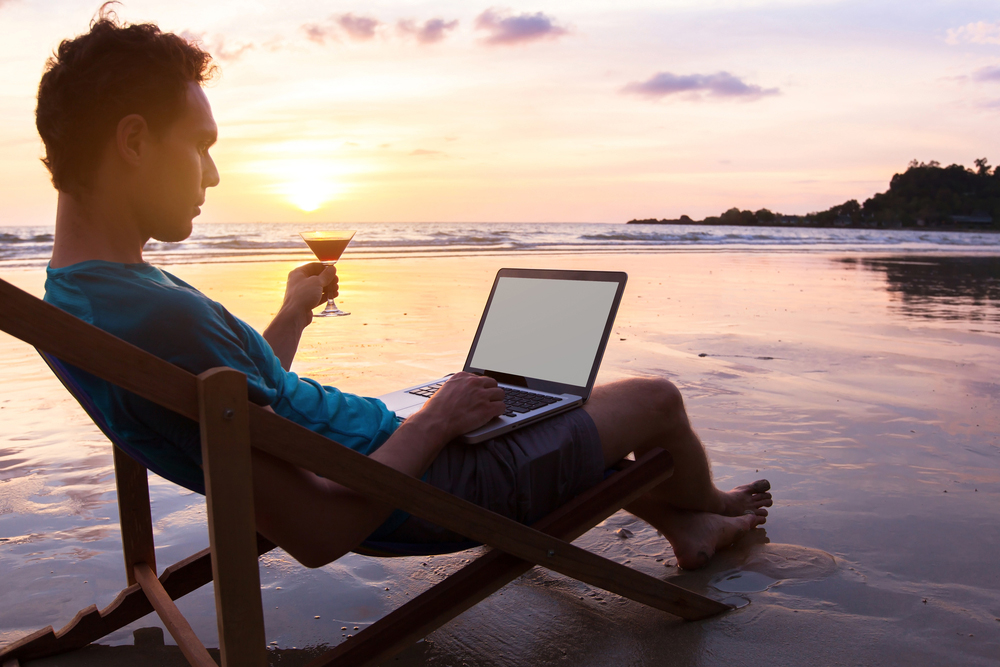 The 'new normal' is emerging and it is one which will challenge us for a long time to come.
Understanding our economic life under this 'new normal' is a challenge, one that we are doing in conjunction with our readers.
It is clearly early days and there are many sectors of our economy pining for a return to the 'old normal'. There are others who want to see the end of that 'old normal'. And there are others who are looking forward to a utopian 'new normal'. But the actual 'new normal' that emerges may disappoint as much as the 'old normal' did.
But exploring what is going on is what we do.
Of course, we are only looking at things through the lens of economic activity. And that is always going to be just a part of life.
But this what we do, an open channel for this slice of life. We are glad you have been with us in 2021 and hope you will join us again in 2022.
In 2021 we published 2,931 articles, almost all of them original work. Plus we published countless updates to our deep resource pages, tables, calculators and charts.
The pandemic waves roll on, and we have been lucky to argue about economic policy from a country spared the worst of its grip. We should be grateful for that.
The sharp rise in readership that built in 2020 has stayed with us in 2021. Many many new readers joined us. To all of you, I say thank you for staying with us.
And to our supporters, our deepest gratitude to you - for without you, we would not be able to sustain our journalistic independence and focus. Your support not only enables our news reporting but also supports the research, data collection and technical expertise to keep the many plates spinning here at interest HQ!
At the start of 2020, the average two year mortgage rate was 3.55% and the one year term deposit rate was 2.60%
That fell to 2.66% by the end of 2020 for mortgages from the main banks and fell even further to 2.57 by the middle of the year. After that, it turned higher to end at 4.35% by the end of 2021, a level we haven't seen since 2018. There was a turn higher for term deposit rates too, although not to the same extent. The point is, we are in a newish economic context of higher interest rates which are bound to go higher as inflation returns and stays high.
We have ended the year in reasonable economic shape and probably better than many (including me) thought during the lock downs of the past two years.
It has been our wider coverage of the economic changes that have attracted new readers and kept current readers engaged.
New Zealand is not a large country. We have just 3,969,000 adults 18 years and older. And yet in 2021 more than 3 mln of them used our news reporting or data resources at least once during the year (unique IP visits were 3.4 mln).
Readers actually dialed up 25.6 mln pages of content, almost the same as in 2020 which was a level we thought would be a record that would stand for a long time. By any measure, that is a lot of content to deliver
We aim to be an intelligent read for people who want to understand what is going on in our economy, and the outside forces that also shape it. Although we are still a desktop read to take full advantage of the tables, charts and other embedded resources we offer readers, readership on mobile rose to almost 60%. What is remarkable about the use of our service on mobile is that engagement time of the small screen is high - in fact, it is slightly higher than for desktop, showing that intelligent analysis does have a place on a smartphone.
We appreciate your support of our live-and-free service, and we wish everyone Happy Holidays and good weather where ever you are. If you value what you get for "free", we would appreciate your support via our Press Patron facility at the top of this page. (Obviously what we do costs heaps, and advertising is a fickle revenue stream. Your support is valuable beyond what you may realise.)
Although most of our staff are taking a break as well, we will have daily updates and some unique content in our regular style.
International financial markets may get 'interesting' in January and we will be covering that and what it means for New Zealand.
In the meantime, here are the ten articles that readers read the most in 2021:
10. David Hargreaves April report of how ANZ thinks sharp interest rate rises may see property investors selling up
https://www.interest.co.nz/property/110050/anz-economists-say-after-rec…
9. David Hargreaves December report on why BNZ says the future very much depends on how sentiment responds to endemic Covid
https://www.interest.co.nz/business/113104/bnz-economists-say-single-bi…
8. Greg Ninness's March assessment that investors are likely to pull back using very high leverage for their purchases
https://www.interest.co.nz/property/109754/new-tax-rules-residential-in…
7. David Hargreaves' August reporting that the Reserve Bank now believes house prices are likely to fall right through to 2024
https://www.interest.co.nz/property/111825/reserve-bank-now-believes-ho…
6. David Chaston's report of sharp interest rate rises for home loans and term deposits by ANZ, following wholesale rate jumps
https://www.interest.co.nz/personal-finance/112847/following-sharp-whol…
5. Greg Ninness's April report of a waterfront apartment that went to auction with a $500 reserve, selling for $5000
https://www.interest.co.nz/property/110082/opening-bid-waterfront-apart…
4. David Chaston's November opinion that the regulatory squeeze might give the best chance in two generations for house prices to fall
https://www.interest.co.nz/personal-finance/113018/attacking-housing-su…
3. David Hargreaves April review of Westpac's note that landlords might be better off selling their property, after the new housing policy changes
https://www.interest.co.nz/property/109889/westpac-economists-say-landl…
2. Jenee Tibshraeny's reporting of the March changes to the bright-line test, interest deductibility and other housing policy changes
https://www.interest.co.nz/property/109638/government-releases-housing-…
and the most read article of 2021 was
1. David Hargreaves October review of the ANZ report that says the likely average cost of borrowing over the next few years poses a challenge to asset valuations that underpin household wealth
https://www.interest.co.nz/business/112826/reassessment-likely-average-…
Our resource pages continue to far outstrip our news article readership and these resources continue to grow impressively. Of note in 2021 is the growth of our auction monitoring database. This now rivals our huge mortgage rate database activity. Many of our regular resources like our dairy industry payout history page, auction results, bonds data, and calculator pages, as examples, all were far more popular than almost any news article. Your ability to dig into the data behind the news is what makes us special.
And finally, much of our service would not have been possible without the active support of the many readers who do so via the PressPatron platform. To you an extra special thanks again for all your support in 2021. Ad revenues remain particularly fickle and will always be a problem for us, so your direct support has enabled us to invest in the service in 2021 in significant ways. What you see and use is significantly enabled by your active support.
We are looking forward to next year.
Enjoy your holiday break. See you again in 2022.