The Reserve Bank now believes house prices are likely to fall right through from 2022 to 2024; says current prices are unsustainable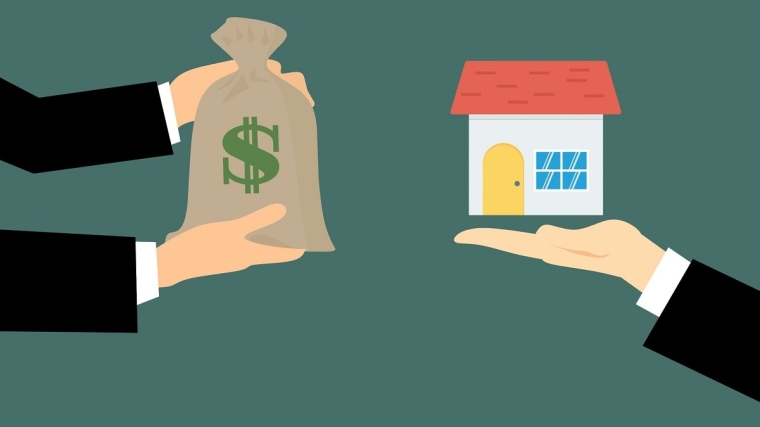 The Reserve Bank is now forecasting that house prices will fall in every quarter starting from the final quarter of next year all the way through to the third quarter of 2024 - which is as far as it is forecasting.
The RBNZ, which reiterated that current prices are not sustainable, has not previously been expecting house prices to outright fall. Previously it just saw them flattening.
It is forecasting a peak annual fall of -3.0%.
The RBNZ says prices will stop rising in the September quarter in 2022 (with a 0.0% outcome forecast) and then says prices will drop -0.3% in the December 2022 quarter. It then sees the falls picking up some pace, peaking with quarterly falls of 0.8% through much of 2023 and leading to an annual fall of 3.0% by early 2024. The final quarter included in the forecast range is September 2024 and the RBNZ says prices will drop -0.3% in that quarter and the annual fall will as of that time be -2.2% 
The forecasts, contained within the RBNZ's latest Monetary Policy Statement are much changed from the previous MPS document in May. That document anticipated that the housing package announced by the Government in March, coupled with new lending restrictions from the RBNZ would knock prices quickly, and a price rise of just 0.2% was seen in the current quarter.
In fact now the RBNZ sees a 5.2% rise in house prices in the current quarter, and annual house price inflation of just a tick under 30%.
But while it has changed its view of when the prices will stop to skyrocket, it has also very much changed its view of what happens when the skyrocketing stops. Previously it saw only flat prices in the future, now it sees falls.
In the report from the RBNZ's Monetary Policy Committee meeting on Wednesday when deciding to leave the Official Cash Rate unchanged, the committee noted "the Reserve Bank's assessment that the level of house prices is currently unsustainable".
The MPC says "a number of factors" are expected to weigh on house prices over the medium term.
"These include strong house building, slower population growth, changes to tax settings, and the ongoing impacts of tighter bank lending rules. Rising mortgage interest rates, as monetary stimulus is reduced, would also constrain house prices to a more sustainable level.  
"Members expressed uncertainty about how quickly momentum in the housing market will recede and noted a risk that any continued near-term price growth could lead to sharper falls in house prices in the future," the MPC report said.
In a special section dedicated to the housing market contained in the latest MPS document, the RBNZ says that with house prices above what is sustainable, "some form of realignment is anticipated".
'Prices look disconnected'
"However, as seen recently, momentum in house price growth can persist even when prices look disconnected from the fundamental factors that should determine them. This reflects that sentiment, expectations, and prevailing narratives surrounding the housing market can have a significant bearing on housing demand and house prices. The further house prices rise above their sustainable level, the larger the required realignment will need to be."
But the RBNZ says it is "not clear when and how a realignment of house prices will occur".
"Growth in household incomes could lift the sustainable level over time to a point where current prices would be sustainable. However, even if house prices stay at their current levels and incomes grow as they have historically, it would take eight years for house prices to return to the same level relative to incomes as in early 2020. Alternatively, falls in house prices could facilitate a faster adjustment towards a more sustainable level."
The bank then goes on to say it expects house price inflation to "moderate significantly" over the coming quarters.
"In our projection, house prices are assumed to begin to fall modestly from late 2022. A more significant fall in prices is possible, but at the same time, momentum in the market could prove more resilient than we expect."
Why prices will fall
In explaining some of the detailed reasoning behind what it is forecasting, the RBNZ says underlying demand for housing due to population growth has declined significantly since the outbreak of Covid-19 last year. While New Zealand citizens who returned from abroad before the pandemic stayed on and others returned early in the outbreak, this inflow was shortlived. Border restrictions have since limited inward migration, and there has been a small but steady flow of departing residents.
"Net migration is not anticipated to return to pre-Covid-19 levels over the next few years, even as border restrictions are eased," the RBNZ says.
"Meanwhile, house building is at record high levels. Residential building consents and discussions with construction sector businesses suggest there is a significant pipeline of new housing supply coming.
"Previous large increases in housing supply in New Zealand, such as that during the 1970s, reduced real house prices.
"In recent decades, several other countries have experienced declining house prices following significant increases in supply.
House building boom
"Building consents data suggest that by the middle of next year, the total number of houses will be growing at its fastest pace since data became available in the early 1960s. Policy changes that significantly ease land-use restrictions will encourage continued strong levels of building. Previous relaxations of land-use restrictions have contributed to sustained increases in new supply.
"Housing supply has not kept up with population growth over most of the past decade, increasing house prices and necessitating larger households on average.
"We consider this undersupply to already be reflected in current house prices. As a result, further strong house building will put downward pressure on house prices, even given the historical undersupply."