Personal Finance
/
opinion
Attacking housing supply, planning restrictions, immigration, and mortgage interest rates all at the same time gives us the best chance in a generation to reset house prices substantially lower, says David Chaston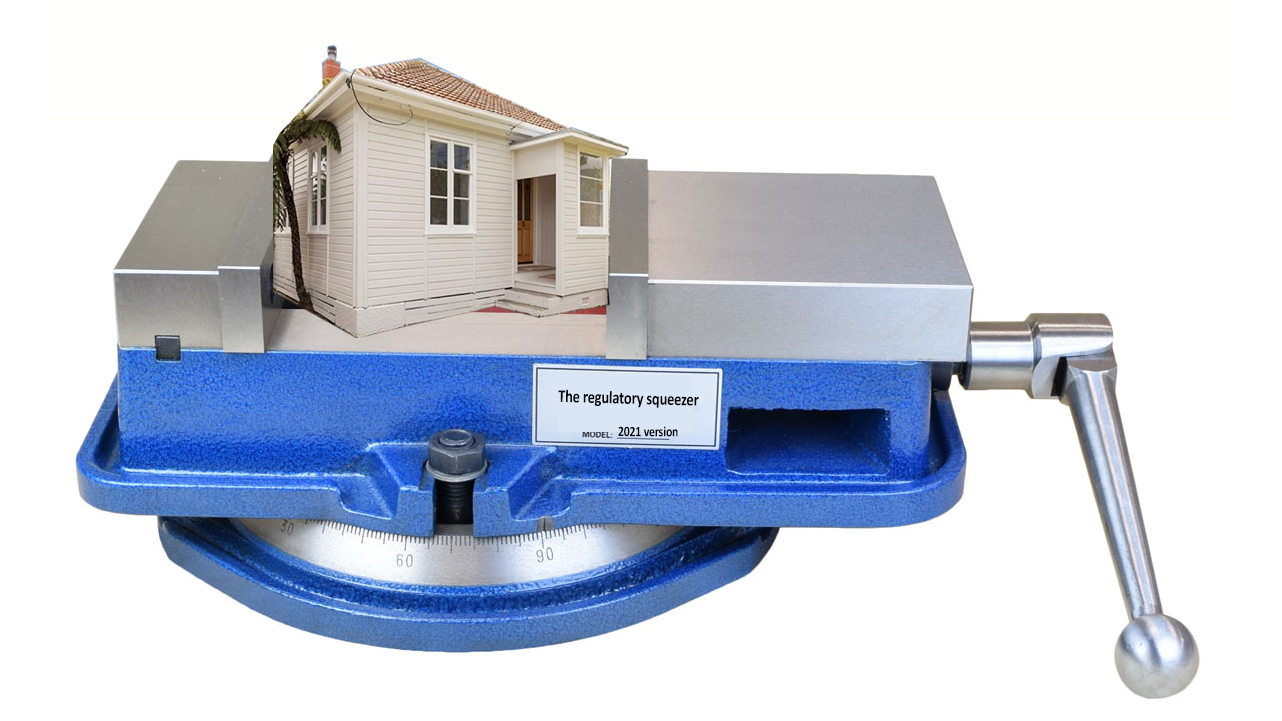 More than $230 billion of home loans will roll over within the next 12 months according to Reserve Bank data.
The repricing risk on this is substantial.
Homeowners and investors may have to find close to $6 billion a year to pay the higher interest rates stemming from recent increases, plus further hikes coming.
That will involve about 1.7% of annual economic output from the whole economy (GDP).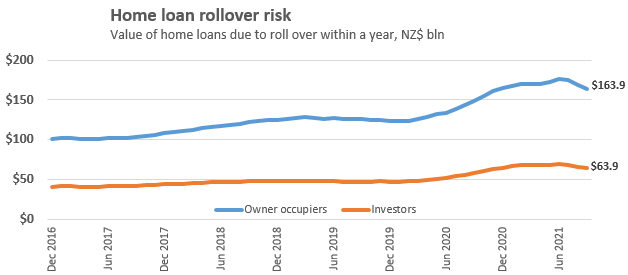 So far, the two year fixed rate has risen from 2.55% to 4.15% (ASB) over the past 90 days. That is an extra 1.6% pa. in a very short space of time. It does not seem unreasonable to assume more is coming. If rates rose to 5.0% by October 2022, some might say that is a conservative estimate. 
Holding that 'conservative' estimate, if interest rates rose 2.5% in a year, on the $231 billion that is due to be repriced in the year, the annualised cost of that increase is $5.8 billion. Given our nominal GDP is now running at $340 billion, that makes the added mortgage servicing cost equivalent to 1.7% of GDP. That is a lot of 'growth' required just to pay these higher mortgage bills.
Of course, nominal GDP will likely expand over this time period too, so the impact won't be quite as fierce. Rising inflation may bring rising wages and this will help 'pay' for these increases.
But rising inflation will bring a Reserve Bank response, most probably an extended set of rises in the Official Cash Rate which in turn will drive interest rates higher again.
All this will have a depressing impact on affordability, and the ability to pay ever higher house prices. That depressing effect will weigh on house prices.
With Reserve Bank Governor Adrian Orr out jawboning an end to the long-running house price inflation, he will know he has set in motion strong pressures that will end the run.
Sure, many potential sellers may decide not to offer their properties for sale if prices don't meet the expectations that built up over the past 10 years or so. But with new house building ramping up seriously encouraged by the recent looser planning restrictions, no new migration arriving, and much higher costs of servicing a home loan, you would have to be brave indeed to conclude the new normal will be the same as the old normal and house prices will just keep on rising.
As Tuesday's listing data in Auckland shows, sellers can withdraw for a short time. But they can't hold back the tide.
The previous housing shortage was 'man-made' by local nimby politics (using the Resource Management Act). The era of cheap home loans was man-made too, kick-started in the Global Financial Crisis.
Now the tide is turning, and man-made policy changes will likely turn a sure-thing, one-way bet on house values, into a very unsure thing.
Remember leverage works both ways. There are winners on the way up and they turn into losers on the way down. There will be tears. There are generations who have never experienced house price declines, events which are relatively frequent in many other countries.
So, on top of the bigger bite servicing a home loan will take from our economic activity, the wealth effect rising house prices brings has a good chance of reversing, even if prices don't actually fall much. That will crimp a lot of other discretionary spending. It is an effect that could last years, maybe as long as the man-made good-times lasted.
Adrian Orr is playing with political dynamite. But these decisions are a long-overdue adjustment that we need to have.
*This article was first published in our email for paying subscribers. See here for more details and how to subscribe.