'Simply 'doubling down' on the same set of risks (i.e., similar assets) is not diversification,' Reserve Bank Governor says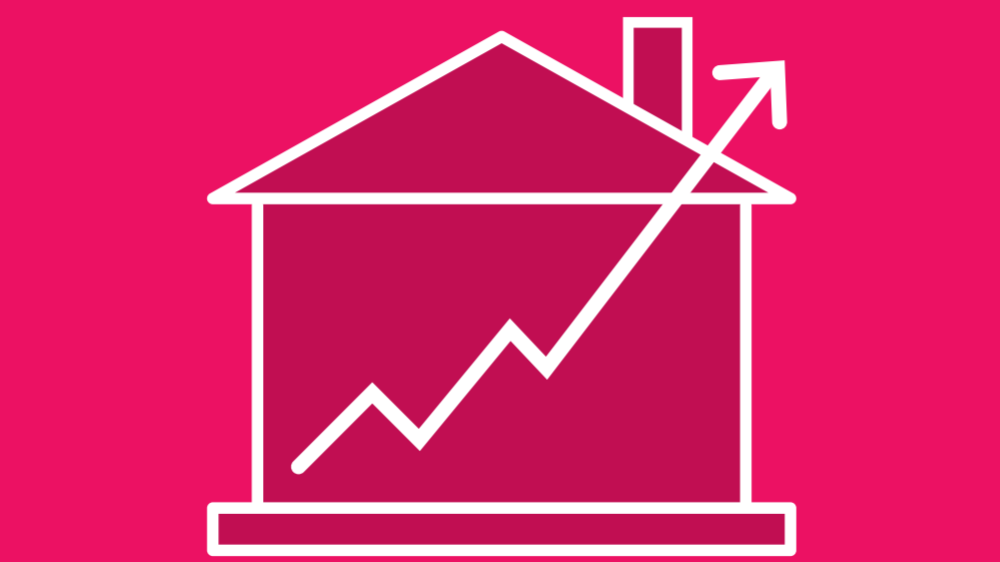 Reserve Bank Governor Adrian Orr has made a plea to Kiwi households to diversify their investments away from a total focus on housing.
Orr used a speech to the Property Council of New Zealand Retail Conference 2021 to urge Kiwis not to put all their eggs in one basket, or 'kete'. And he again made that point that the RBNZ sees current house prices as unsustainable.
He also clearly stated that the RBNZ would not be using interest rates to target house prices.
"...This is not in our mandate - nor does it make sense. Monetary policy is best used to manage overall consumer price inflation stability i.e., an aggregate consumption price index, rather than being used to target a specific asset price. Likewise, trying to target both consumer prices and house prices with monetary policy will quickly lead to confusion and suboptimal outcomes."
His speech, titled 'Housing Matters', was a change in subject matter from the earlier signalled title of his speech to the conference, which was: 'The Retail Economy; where have we been and where are we going?'.
And the speech came just one day before the RBNZ was to give its latest six-monthly Financial Stability Report - which would undoubtedly largely feature housing issues and New Zealand's runaway market.
Indeed, Orr began his speech by referring to the imminent FSR and said: "Spoiler alert – today I will provide the gist of our analysis."
In launching effectively a plea for diversity of investments, Orr said an investment portfolio is an aggregation of assets that can provide an expected return with certain risk, over a specific time horizon. Expected return, risk, and time horizon are the basic components of any single asset, and an aggregation of assets i.e., a diversified portfolio.
"When investing in an asset (a nest egg), or building an investment portfolio (a basket of nest eggs), having a view on your investment horizon, and your ability to identify and manage the risks that come with each investment, is necessary.
"Investors need to be asking themselves the right questions to manage the risks. On horizon, am I considering my needs in two years or 20 years? What happens if my needs change and I need cash? What happens if my circumstances change, and I can't cash-flow my investment? What if the asset value is highly volatile, and unfavourable when I most need to sell it?
"Identifying and managing these risks can be life-changing.
"How often have we heard about people needing to sell an asset – especially a house - when they least wanted to (e.g., when the value of the house was less than the mortgage owed). Or, when investors have had to be directly involved in managing their property when they were either unable to, or highly inconvenienced. Or, when they were unable to access a better investment opportunity due to the inability of being able to sell their investment property?
"Stacking your investment kete with only one asset (or asset type) accentuates these risks."
Orr said while all houses are not the same (i.e., there is some financial diversification within housing investment), there are some strong common factors that will drive your returns and lead to concentrated risks. These common factors include, for example, the state of the local economy (especially if your employment is also local), the level of interest rates, local climate conditions and insurability, and a wide variety of central and local government policies related to building standards and tax. 
"Simply 'doubling down' on the same set of risks (i.e., similar assets) is not diversification," Orr said.
He said diversification was one of the few 'free lunches' in finance. Diversification in asset holdings can bring the same expected financial return for less risk, or a higher expected return for the same risk. In general, the broader the variety of eggs in your investment basket, the better.
He noted that diversification in household wealth had been supported over recent years by the introduction of Kiwisaver retirement savings schemes, now worth circa $87 billion in the June 2021 quarter.
"However, New Zealand's household balance sheet still remains highly concentrated in housing.
"The recent extraordinary rise in Kiwisaver balances has been outstripped by recent house price increases. The benefits of diversification are not being fully overlooked by New Zealanders. But the weight of money is still favoured toward housing – helping drive house prices unsustainably higher."
Orr said the drive for better investment diversity "still needs a significant nudge" – both in terms of investment options (more offerings from our capital markets), investor awareness, and at times regulatory imposts where market failure exists.
Is housing in New Zealand such a superior asset class that it outweighs the benefits of diversification and/or outperforms all other asset classes in risk and return?
Or, are some of the associated investment risks neither identified, priced or managed?
And what role does the relatively easy access to bank mortgage debt, and hence the ability to gear (leverage) your mortgage deposit, play in the bias toward housing as an investment class?
And what do differing tax rates on housing equity versus other returns make to investors' choice?
"Property will always be an important asset class in a well-diversified investment portfolio. However, there are strong grounds to believe that in New Zealand many of the associated risks have been inadequately priced, identified, and managed.
"As such, New Zealand households continue to hold uncompensated risk and are overly exposed to mortgage debt.
"This investment preference has worked well over time for many. However, this is not the case all of the time, for all people, and compared to all of the benefits that a more diversified portfolio will provide for the same or less risk."
Orr said the RBNZ was "the first to acknowledge" the limitations of bank lending rules or regulatory tools in promoting a more diverse investment portfolio for New Zealanders.
"At best, our prudential tools either build resilience in our financial institutions to weather severe conditions (e.g., our bank capital expectations), or minimise the damage if a particular shock hits economic activity (e.g., our lending restrictions). And, these regulations 'bite' only if aggregate bank lending has gone beyond what we would consider financially sound for the system."
The RBNZ's tools are limited, Orr said.
"For example, our loan to value ratio restriction (LVR) tool can only impose bank lending constraints on new loans – as they are being made. It does not impact on the vast bulk of loans already made. This means it takes time to influence the risk of the whole bank lending book.
"LVR restrictions are about minimising the scale of the damage, not preventing it in the first place." 
Orr reiterated that as was announced in September, the Reserve Bank had from this week, (November 1), restricted the amount of lending banks can do above an LVR of 80% to just 10% of all new loans to owner-occupiers, down from 20% previously.
"We are also currently well advanced in our work to commence consulting on additional 'debt servicing ratio' tools that can assist us to limit the more extreme lending that banks can make. These tools impose a cap on the overall mortgage debt a person can borrow based on their income.
"Again, this tool supplements the work banks already do. We will be commencing our consultation later this month and will be encouraging significant input and feedback."