Westpac economists say landlords might be better off selling their property to the tenants rather than trying to push through large rent hikes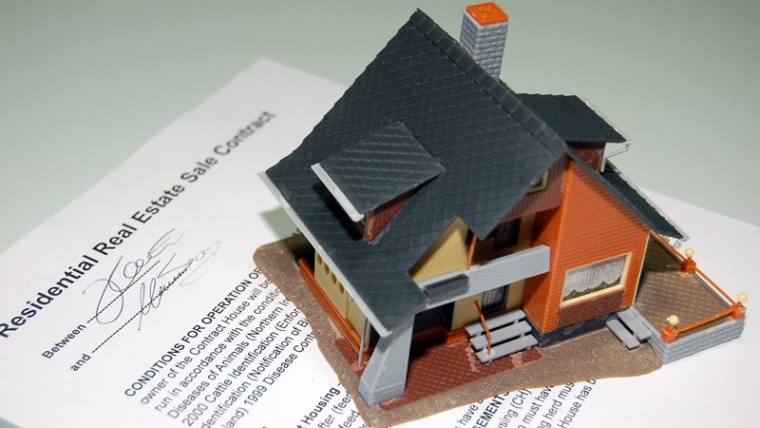 Landlords might be better off giving their tenants the opportunity to buy the landlord's property rather than trying to push through rent hikes in the wake of the recent Government housing policy changes, Westpac economists say.
In an Economic Bulletin Westpac acting chief economist Michael Gordon and senior economist Satish Ranchhod say they don't think there will be a big increase in rents in the wake of the policy changes.
But they have sharply downgraded their house price forecasts. And they expect the impact of a flatter housing market to have an impact on the economy, to the effect that they've changed their call on interest rates and now don't expect the Reserve Bank to raise the Official Cash Rate till 2025. That's a year later than they earlier expected.
Gordon and Ranchhod say the removal of interest deductibility on investment properties will mean a higher tax bill for landlords.
"This has led to speculation (or accusations) that they will try to claw this back through big increases in rents.
"The reality is that, even in hindsight, it's hard to say how much policy changes contribute to rent increases. Rents rise over time anyway, and more so in areas where underlying housing shortages are worsening (compare the rapid rise in Wellington rents with the muted increases in Auckland over the last few years).
Reshuffling
"We come down on the side of no big increase in rents. The reasoning behind this is similar to our reasoning on house prices: leveraged investors are no longer the marginal price setters in the market. They don't have to be 'made whole' in this new equilibrium – if they exit the property market, there are enough homebuyers and unleveraged investors to take their place."
The economists say in the short run this will mean some reshuffling, as investors sell to other investors or to homebuyers, and as tenants move or buy.
"And this is where some arguments employ a kind of sleight of hand, where this reshuffling somehow leaves us one house short.
"Don't be fooled: tax changes have no effect on the number of occupants or the number of dwellings. It's easier to see this if we shortcut the reshuffling process and imagine that tenants buy the house that they're currently living in.
"In fact, landlords might get a better deal by offering to sell to their tenants, than by trying to push through large rent hikes.
"At current mortgage rates the average homebuyer's willingness to pay is, if not as high as sellers might have hoped for, then probably not far below recent sale prices.
"The biggest affordability hurdle for first-time buyers has been saving up a large enough deposit, and that's easier to do when prices aren't constantly running away on you."
In their initial reaction to the Government's housing changes, the Westpac economists suggested there could be a sharp fall in house prices in the short term while the market readjusts.
No sharp drop
They have now changed their minds on this.
"...We're less concerned now about a sharp drop in prices in the near term. Sales will certainly slow, since leveraged investors are unlikely to be adding to their portfolios from here. But the phased removal of tax deductibility, plus the already-existing bright-line test, would argue against a rush to sell.
"A better description would be that the tax changes have removed the upside for prices that we were previously expecting."
Gordon and Ranchhod say the plunge in mortgage rates to record lows last year had a powerful effect on the value of housing as an investment, "and we concluded that this had even further to play out".
"But homebuyers are in the driver's seat now, and their willingness to pay doesn't stretch as far. We're now forecasting house prices to flatten out over the rest of this year, an abrupt change from the rapid price gains we've seen over the past nine months.
"The first part of our conclusion still stands, however. Mortgage rates have reached their lows for this cycle, and longer-term interest rates are already heading higher around the world as economic sentiment improves.
"As fixed-term mortgage rates start to rise – and this will precede any actual hikes in the OCR – house prices are likely to fall. By the end of 2024 we expect a cumulative 10% decline in prices from their current levels.
OCR rises delayed
"To be clear, a drop in house prices over the longer term has been a feature of our forecasts for some time; indeed it featured prominently in our most recent quarterly Economic Overview. The tax changes have just brought the timing forward."
The economists say their new forecast "is a substantial downgrade" relative to their previous forecast, and has knock-on effects for our views on household spending, activity and inflation pressures.
"The upshot is a slower pace of recovery from the Covid-19 shock, which in turn will delay the Reserve Bank's progress towards its inflation and employment goals.
"We now expect no OCR hikes until early 2025 (previously early 2024).
"This would act to slow the rise in longer-term interest rates, softening the impact of the tax changes on our house price, output and inflation forecasts.
"We did consider the case for further easing – the RBNZ has emphasised that it is both willing and able to do more, including taking the OCR below zero, if conditions warrant.
"Our view is that OCR cuts would require evidence of a sudden lurch lower in consumer spending or homebuilding. If it's more the case of a slower recovery, we suspect that patience and a steady hand would be more appropriate."