Westpac economists say the Govt's housing taxation changes will 'dramatically tilt' financial conditions in favour of owner-occupiers and 'cashed-up' investors, who will now determine the market price of houses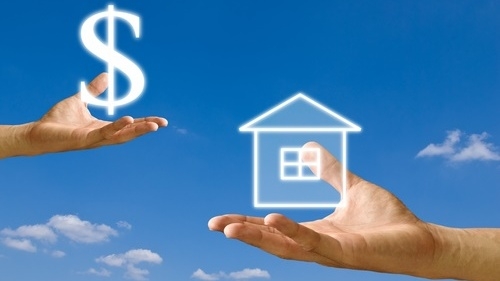 Westpac economists now see house prices 10% lower in the long term after the housing changes announced by the Government last week.
And in Westpac's Weekly Economic Commentary, Westpac senior economist Satish Ranchhod says "there could be a much sharper fall while the housing market realigns itself".
He says the Government's policy announcements are likely to "reshape" the residential property market over the coming years.
"We have frequently highlighted that financial considerations (such as rental yields, mortgage rates and tax) have played a larger role in determining what prospective purchasers are willing to pay for housing than physical factors such as housing supply," he says.
Up until now, the tax treatment of mortgage interest costs has given leveraged property investors "somewhat of an edge" over owner-occupiers.
This has meant that investor demand has been a major driver of the prevailing level of house prices. In the current low interest rate environment, investors search for yield and the potential returns on rental properties (both rental yields and capital gains) has underpinned rapid increases in house prices, Ranchhod says. 
"For leveraged investors, removing the deductibility of interest costs will dramatically lower the yield on rental properties and will significantly reduce the prices that investors are willing to pay for houses. That will be reinforced by the extension to the Bright-line test.
"These changes to the tax system will dramatically tilt financial conditions in favour of owner-occupiers (and cashed up investors), who will now be the ones who determine the market price of houses.
"A rough calculation indicates that occupiers' average willingness to pay is about 10% below current prices, which suggests that house prices could eventually fall by that much in the long term. While that would be a large decline, it would still only bring prices back to where they were four months ago.
"However, there could be a much sharper fall while the housing market realigns itself. Without interest deductibility, property investors will need to see a higher rate of return to justify their investments. That could mean higher rents, although that will be constrained by tenants' ability to pay. The more likely way is that highly-leveraged investors will sell out – at a reduced price – to owner-occupiers or less-leveraged investors. We saw similar outcomes in the UK, which began to phase out interest deductibility from 2017."
Ranchhod says for the Reserve Bank, these policy changes will make hitting its inflation target more difficult.
"The housing market plays a key role in shaping economic conditions in New Zealand more generally, with rising house prices typically associated with increases in household confidence and spending. Economic activity is already below trend as a result of the Covid outbreak. And now with a material softening in the housing market looking likely, the recovery in demand is likely to be even more gradual.
"This reinforces our expectations that  [Official Cash Rate] hikes will remain off the cards for the foreseeable future. Indeed, more monetary easing might be needed to support the economy through the transition phase, and a negative OCR is still a possibility (on this front, prior to the announcement of the changes in housing market policy, the RBNZ's February policy statement highlighted that a negative OCR is a viable policy option if needed). That's important as continued low interest rates will help to limit the downside for house prices, at least in the near term."
Ranchhod says weaker house prices will also have a dampening impact on home building activity.
"However, this drag may be modest. New builds remain exempt from the extension to the Bright-line test and are likely to have some tax advantages over purchasing an existing property (for instance, the Government may consider allowing interest costs on new builds to be tax deductible for a limited period, though this is yet to be confirmed).
"Furthermore, the weaker outlook for house prices also signals downward pressure on land prices, which are a key hurdle for many housing developments. We still expect high levels of home building over the coming years, with a large number of projects already in the pipeline and many regions still struggling with shortages of affordable homes."