Personal Finance
/
news
FMA CEO Samantha Barrass on what keeps her up at night and what makes her want to 'put my head in my hands and weep'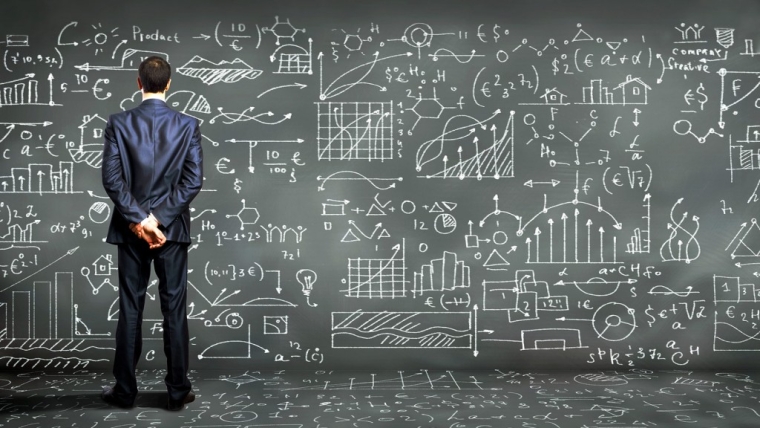 New CEO Samantha Barrass says she views a Financial Markets Authority (FMA) probe of the wholesale investing sector as very important due to the harm caused by peoples' "inappropriate access" to markets and products they simply don't understand.
In a speech to the Financial Services Council on Wednesday Barrass noted the FMA's taking a look at the wholesale investing sector.
"These investments are on the edge of our regulatory remit and we want to better understand who is investing in these products and the level of risk for investors. We're particularly focused on whether and the extent to which vulnerable consumers and people who are in practice retail investors, are accessing wholesale markets and the harm this may be causing them and their families," Barrass said.
"This is really important to me. I would say if there's a continuum in my regulatory career over the last 10 years of things that have made me want to put my head in my hands and weep, it has been the harm that has been caused by peoples' inappropriate access to markets and products that they simply do not understand. And they're going to them without advice and without support and have lost a lot. And this is a very important area to get a grip on." 
"The outcome that we must all look for is frankly less around people who have $100,000 or whatever it is to invest, and genuinely sophisticated and knowledgeable people should be the only ones who are accessing wholesale markets. So as a first step we've requested information from the industry and we'll publish this report during this year," Barrass said.
Barrass, the former CEO of Gibraltar's financial regulator, succeeded Rob Everett as FMA CEO in January.
They don't have the same protections of retail investment offers
The FMA says although wholesale investment offers can promise attractive returns, they don't have the same protections of retail investment offers. Wholesale investment offers are aimed at experienced investors, often with large sums of money to invest. Unless you are a very experienced investor, you should proceed with caution and talk to a financial adviser before investing in a wholesale offer, says the FMA. 
"Wholesale investors are defined in law and, broadly speaking, are people or organisations who have sufficient previous investing experience that means they don't require disclosure. You can either be a wholesale investor for all offers of financial products, or just for a particular offer," as the FMA puts it. 
Last October the FMA directed property development and investment company Du Val to remove advertising materials it said were likely to mislead or deceive investors. 
Du Val was using the wholesale investor exclusion in the Financial Markets Conduct Act, which is designed for investors considered highly experienced and/or well-resourced such as investment institutions. Individuals will typically need to reach a monetary or investment experience threshold to qualify as a wholesale investor.
The FMA advises less-experienced investors to stay clear of wholesale offers or, if they believe they may be able to meet the requirements, to seek independent financial advice before investing.
Paul Gregory, FMA Director of Investment Management, said the Du Val case was "particularly troubling" because the company appeared to be using social media and other online channels to target less experienced investors.
"Firms making wholesale investment offers must comply with fair dealing provisions, and in particular, must not mislead or deceive potential investors," Gregory said last October.
"Less-experienced investors have become increasingly interested in different types of offers, substantially due to low returns on fixed-term deposits and other low-risk investments with which they had previously received satisfactory returns. The FMA is concerned some investors in this vulnerable situation are drawn to high-risk products claiming to better term deposit returns with similar low risk, as exemplified by Du Val's advertising," Gregory said.
"We have become increasingly concerned about wholesale offers spreading into mainstream advertising, especially through social media, where the notion highly experienced investors are the target market becomes questionable. We expect entities relying on the wholesale exclusion to learn from this case and reflect on their own marketing practises."
'It keeps me up at night'
Meanwhile, in her speech Barrass also spoke of an issue she says keeps her up at night.
This, she said, is cyber-security and cyber-resilience.
"Another area that is very, very important is obviously cyber-security, cyber resilience...It keeps me up at night."
"The Council of Financial Regulators is establishing a cross agency community of experts to share information and collaborate, and build on the domestic cyber-attack protocols that are already under development. We [the FMA] will be shortly releasing an information sheet outlining things that our organisations really need to think about when formulating cyber security plans," Barrass said.
"As recent high profile events have shown, none of us is immune to this threat so a good response plan is essential and indeed an important factor in your licence to operate."
The Council of Financial Regulators, whose members include the Reserve Bank, FMA, Commerce Commission, Ministry of Business, Innovation & Employment, plus the Treasury, meets quarterly to discuss regulatory issues, risks and priorities for financial markets.
*This article was first published in our email for paying subscribers. See here for more details and how to subscribe.