Personal Finance
/
analysis
Yes, term deposit rates are rising and that is a good thing. But are these rises keeping pace with the wider financial world? We investigate
[updated]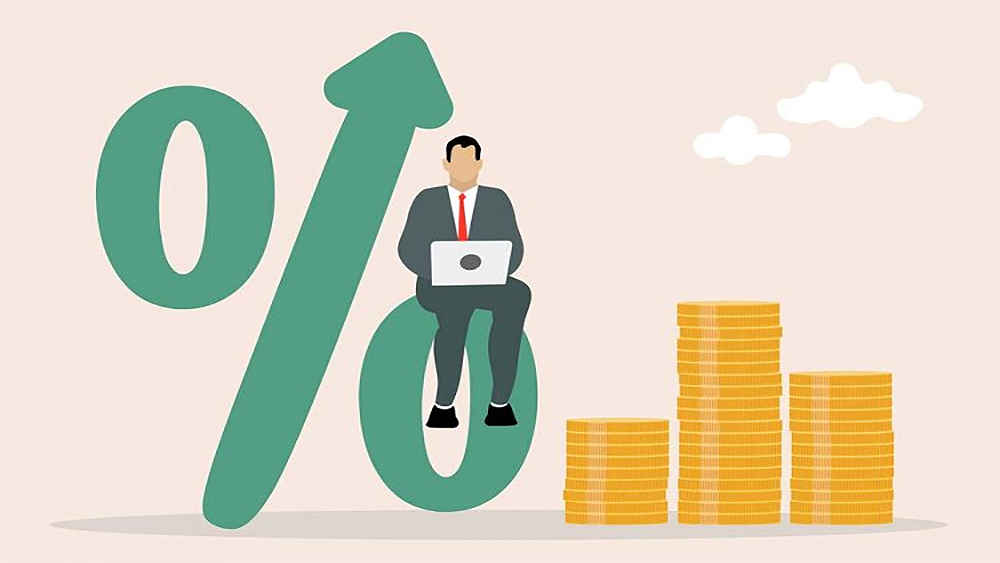 Every few days banks announce home loan and term deposit rate increases.
One year term deposit rates have been cracking 3% recently, first by Kiwibank, and now both ANZ and ASB among the main banks. Others are sure to follow. BNZ has raised rates too, but didn't adopt the 3% rate for one year. Challenger banks have been at that level for a while.
And 3% is a whole lot better than the 0.8% that applied for a main bank one year rate at the end of 2020, and into early 2021.
But let's not forget that back then, CPI inflation was officially 1.4%. (After it had fallen to 0.3% in March 2015.)
Now it is 6.9%, and rising.
As this tracking shows, the latest 3% term deposit rates are much 'worse' on an inflation-adjusted basis than then, in fact probably ever.

And also lets not forget these comparatives are before taxes. After tax, things are worse.
But the alternatives? The NZX50 is down 11% in a year. Bitcoin is down -40% (in NZ dollar terms), although gold is up +16% on the same basis. And now it looks like house prices are in for a serious downward correction; any 'investment' now could show capital losses in a year, made worse by leverage.
Savers and investors face tough choices - it is a matter of being active to make the least-worst choice. It's a time where the return of your capital probably takes precedence over the return on your capital. Bank term deposits have an advantage on that basis that many risk-averse savers like. Yes, they know about 'repression', but the chance for capital losses seems higher at present.
So more of us are sticking with term deposits. The amount invested has been rising again recently and is now up to $85 bln, and a higher level than a year ago after a long period of shrinkage.
A similar analysis actually shows that savers have been getting a premium for their term deposits over and above the wholesale swap rate. That has probably been induced by the Reserve Bank's Core Funding Ratio regulation, which started in 2010. Without that, you might think that home loan rates would be at a premium to wholesale rates, and term deposit/savings rates would be at a discount. But with that regulation in place, savers have actually benefited. (Feel better now?)

Investors can get a +25 basis points to +35 boost in returns by using a top-offering challenger bank over a main bank. And that is generally so even in the six month to one year time frames.
One thing the swap rates signal however is that the track is relentlessly up. And that suggests tomorrow's offers will be higher than today's offers.
An easy way to work out how much extra you can earn by switching is to use our full function deposit calculator. We have included it at the foot of this article. That will not only give you an after-tax result, you can tweak it for the added benefits of Term PIEs as well. It is better you have that extra interest than the bank.
The latest headline rate offers are in this table after the recent increases.