Reserve Bank distances its incoming bank failure tool from the Cyprus situation, says deposit insurance schemes blunt incentives to manage risk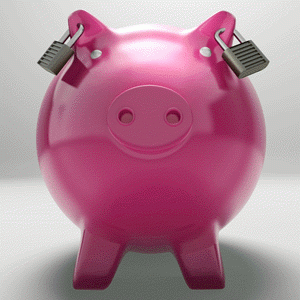 By Gareth Vaughan
A new Reserve Bank policy that could be used to deal with a bank failure is "markedly different" from proposals to resolve the banking crisis in Cyprus, the central bank says, and would facilitate a rapid and orderly resolution of a collapsed bank.
The Reserve Bank's comments come after the Green Party yesterday, and Labour Party today, called, respectively, for deposit insurance and the protection of the first NZ$30,000 of all bank deposits. Separately, NZ First leader Winston Peters tweeted that his party was calling for a bank depositors' guarantee scheme to protect the savings of "blameless Kiwis" during any financial crisis.
In a rare move, the Reserve Bank issued a statement today seemingly in direct response to the politicians reaction to the events in Cyprus and subsequent media coverage. Reserve Bank Deputy Governor Grant Spencer said deposit insurance wasn't a substitute for the incoming Open Bank Resolution (OBR) policy or any other bank failure resolution tool.
"It is a separate issue altogether. The New Zealand Government has looked hard at deposit insurance schemes and concluded that they blunt the incentives for investors and banks to properly manage risks, and may even increase the chance of bank failure," said Spencer.
"Deposit insurance is widely used in Europe, including Cyprus, but hasn't prevented banking failures, as we saw during the Global Financial Crisis."
Overnight the Cypriot Parliament rejected a European Union-International Monetary Fund €10 billion bailout deal. It proposed a levy of 6.7% on bank deposits of up to €100,000 and 9.9% thereafter, and would see depositors exchange a proportion of their deposit for a shareholding in their bank.
'Greens irresponsible'
Meanwhile, a spokesperson for Finance Minister Bill English, who is overseas, told interest.co.nz: "It is irresponsible for the Greens to be creating unnecessary concern when nothing has changed for people who have bank deposits. In fact, the OBR makes depositors better off, not worse off, in the very rare and unlikely event of a bank failure."
"It is also important to note that New Zealand's banks are among the strongest in the world," English's spokesperson added.
Meanwhile, Spencer said depositors' money in New Zealand has only ever had temporary guarantees, such as under the Crown Retail Deposit Guarantee Scheme from late 2008 to December 2011.
"If their bank fails, depositors have always needed to understand that deposits are not guaranteed. What OBR does is facilitate a rapid and orderly resolution of a bank failure - it does not change the fact that depositors and other creditor funds are at risk," said Spencer.
"Fortunately, bank failures in New Zealand are rare. The major banks in New Zealand are amongst the most highly rated (in terms of their credit ratings) in the world. We saw their resilience through the Global Financial Crisis."
Spencer said the alternative to OBR is for the Government to bail out banks with taxpayers' money, which would come with potentially enormous fiscal costs, or to close the failing bank, which comes with large economic costs.
"The Cyprus situation is very complex, it is a systemic collapse and not a case of just one institution failing. It must be seen in the context of the broader European sovereign debt and banking crisis. Further, the Cyprus banking system is dominated by a large foreign deposit base, from Russia in particular," said Spencer.
NZ and Cyprus 'incomparable'
And echoing Spencer's comments, English's spokesperson said the situations of New Zealand and Cyprus are incomparable.
"Cyprus is broke. New Zealand is experiencing moderate growth and as recently as yesterday the IMF said that the Government's approach was striking the right balance. The World Economic Forum Global Competitiveness Index recently ranked New Zealand's banks third in the world for soundness. They are well capitalised and new capital requirements will make them stronger still. Nothing has changed."
Bank deposits are not guaranteed and if a bank fails, there are no good options. The alternatives are either a government bailout, which leaves taxpayers carrying sometimes enormous losses – or liquidation," English's spokesperson said.
"OBR provides another tool in the toolkit. Before it was used the Government would consider a wide range of factors, including the impact on depositors. The OBR provisions are in line with regimes being drawn up by other developed countries, except that New Zealand does not support a deposit insurance scheme. They are difficult to get right and the Government's view is that, perversely, such schemes may even increase the risk of failure because neither the banks nor depositors have the same incentive to properly monitor and manage risk."
The spokesperson added that some of the reaction to the Cyprus situation was because there is a deposit insurance scheme in place there, yet it was not going to protect depositors from the levy.
"OBR actually helps depositors, because it allows for the bank to reopen the next day (hence the 'open bank' in the title) and means that customers would be able to get full or partial access to their accounts and other banking services while an appropriate long-term solution to the bank's failure is identified."
"Some of their deposits could be frozen, but the remainder would be available and would actually be government guaranteed. On the other hand, if a bank went into liquidation, that process could be complex and time-consuming, during which time customers would not have any access to their funds or banking services," the spokesperson added.
The initial losses would be borne by a failed bank's shareholders.
"The OBR is not intended to be the only option in the event that a bank gets into difficulty, but it is an option. Apart from liquidation or a government bail-out there may, for example, be circumstances in which a private sector solution is available."
So what is OBR?
The Reserve Bank is moving to add the OBR policy to tools it could potentially use in the event of a bank failure.
The implementation of OBR would see all unsecured liabilities that rank equally among themselves, including deposits, having a portion frozen. The Reserve Bank says the OBR policy could save taxpayers' more than NZ$1 billion regardless of whether there is a bank failure or not.
All locally incorporated banks with retail deposits of more than NZ$1 billion are required to pre-position their technology and banking systems to meet Reserve Bank OBR requirements by the end of June this year. This includes banks ranging from newcomers the Co-operative Bank and Heartland Bank right through to the country's biggest bank, ANZ New Zealand. See all our OBR related stories here.
The Reserve Bank says the key processes of OBR would include the following phases:
• imposition of statutory management;
• closure of access channels and freezing liabilities;
• freezing a portion of pre-positioned customer accounts and freezing all other creditors' claims in full (overnight process);
• bank re-opens for core transaction business and allows customers to access the non-frozen portion of their funds;
• release of an equivalent portion of all other liabilities in due course;
• release of additional frozen funds, if available, following more accurate assessment of losses; and
• decisions on the bank's final resolution.
(Updated with comments from Bill English).