Labour's David Parker says if it's good enough for big investors to have security for covered bonds, then ordinary depositors also deserve a guarantee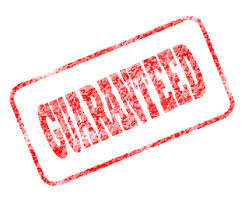 By Gareth Vaughan
If "the big end of town" has protection for money it lends to banks through covered bonds, then ordinary depositors also ought to have some protection, Labour Party Finance spokesman David Parker says.
Parker yesterday said a Labour-led Government would ensure the first NZ$30,000 of all bank deposits would be protected, and not subject to a haircut in the event of a bank failure.
According to Reserve Bank figures, there was a little under NZ$110 billion sitting in term deposits as of January. And as of the end of 2012, New Zealanders had total deposits with banks of just under NZ$115.2 billion.
Asked by interest.co.nz how Labour came up with the NZ$30,000 figure, Parker acknowledged it was arbitrary, as any figure would be.

"You want to be protecting your most vulnerable who are your least wealthy people and the higher the figure the less the case for complete protection," Parker said.
He also said that with Parliament now legislating for covered bonds via the Reserve Bank of New Zealand (Covered Bonds) Amendment Bill, institutional investors holding covered bonds issued by banks would have their rights to carve off a section of a bank issuer's assets, in the event of a default, enshrined in law.
The Bill just has a third reading in Parliament to go and Parker confirmed Labour would support it, albeit reluctantly.
"We would rather there be no covered bonds but we think that would be a brave call at the moment to say they should be banned," said Parker. "So we reluctantly say 'well, we think we are right to better regulate covered bonds than they are currently'."
Banks have been borrowing money via covered bonds for almost three years already, with the Reserve Bank's approval. New Zealand's big four banks, led by BNZ, have already borrowed more than NZ$11 billion through covered bonds since 2010 and Kiwibank is now poised to join them. The Reserve Bank says banks may each use up to 10% of their total assets as collateral for covered bonds.
"What that does show is if it's good enough for the big end of town to have some level of protection accessible to them through covered bonds giving you cover from a pool of securities, why is it in principle wrong to guarantee a level of protection to ordinary depositors?"

"And we think the covered bond argument makes the case for some level of guaranteed level of deposit for depositors necessary," added Parker.
'Copy the Aussies'
In terms of a deposit guarantee scheme, Parker said Labour liked the Australian model.
In Australia bank deposits are protected up to A$250,000 per person per institution. The Aussie scheme evolved out of the country's retail deposit guarantee scheme, which was introduced at the height of the global financial crisis in October 2008.
Aussie depositors also benefit from the preferred status granted to them over other unsecured creditors in the event of the insolvency of an Australian authorised deposit taking institution. This legislative provision is referred to as depositor preference.
New Zealand's own Crown retail deposit guarantee scheme ran for 38 months from October 2008 until the end of 2011 and, although banks and other financial institutions coughed up hundreds of millions of dollars in fees, it cost taxpayers' around NZ$1 billion largely due to the demise of South Canterbury Finance.
"We are attracted to how the Australians are doing it," said Parker. "Which is if after you deplete all of the bank capital, the depositors are going to take a haircut then you effectively make that good at the cost of the rest of the banking system."

A new scheme should be funded via "a cost on the banking system," Parker said.
"I would rather the Reserve Bank has responsibility for minimising the risk there will even be a bank failure, which they do through their prudential obligations. And in respect to the small residual risk that arises in respect of a bank failure, I think given you've now got covered bonds, I think you can make a case for a limited form of assurance that the small depositor's not going to get trimmed in the event of that small risk of a bank failure."

Asked whether he wanted to place New Zealand depositors in New Zealand banks at the front of the queue to be paid back in the event of a failure, mimicking the Australian system further, Parker said he didn't yet have a position on that.
What are covered bonds?
Covered bonds are dual-recourse securities, issued for anywhere from three to 10 years, through which bondholders have both an unsecured claim on the issuing bank (should it default on the bonds) and hold a secured interest over a specific pool of assets - generally residential mortgages - called the cover pool. Covered bonds are different to senior unsecured debt instruments issued by banks, where the bondholder is simply an unsecured creditor of the bank, and also from mortgage-backed securities, where the bondholder has a secured interest in the cover pool but has no claim on the issuing bank.

Due to their dual recourse security, covered bonds generally attract the highest possible AAA credit rating (which is generally higher than the bank issuer's own ratings, Kiwibank's is AA) and are therefore a cheaper form of funding for banks than standard bank bonds.
This article was first published in our email for paid subscribers. See here for more details and to subscribe.