BNZ ranked highest in Roy Morgan major bank customer satisfaction in March, but Kiwibank back on top in April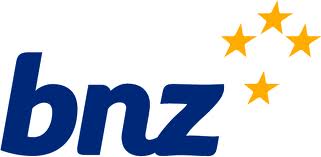 By Gareth Vaughan
After 27 months of playing second fiddle an Australian owned bank has finally pipped its New Zealand owned rival, winning Major Bank of the Month in Roy Morgan Research's monthly customer satisfaction awards.
BNZ emerged as Major Bank of the Month, the category for banks with at least 7.5% market share, in March reaching 82% customer satisfaction. This placed the National Bank of Australia subsidiary just ahead of state owned Kiwibank's 81%.
Prior to that Kiwibank had won every month since Roy Morgan launched the monthly awards in January 2011, and was named Major Bank of the Year for both 2011 and 2012.
However, BNZ's reign at the top was short-lived. The latest monthly awards, for April, had Kiwibank back on top with 83% satisfaction ahead of second placed BNZ's 81%.
Steady in third is the National Bank, whose brand the ANZ group is phasing out. ASB and Westpac have been steady in fourth and fifth, respectively. ANZ's customer satisfaction remained mired below the other big banks at 72% in both March and April, significantly below National Bank's 80%.
Meanwhile, New Zealand owned entities continue to dominate Roy Morgan's overall Financial Institution of the Month award category. TSB Bank won this category for each of January, February, March and April, with its customer satisfaction peaking at 95% in February. Second place has been shared by the Co-operative Bank in both March and April, and AA Financial Services & Insurance in January and February.
Although SBS Bank was named Financial Institution of the Month in eight months during both 2011 and 2012, and also Financial Institution of the Year for both the past two years, TSB has now taken the gong in this category for seven consecutive months.
See how Roy Morgan scores customer satisfaction here.
And see a video interview here with Roy Morgan Research's Asia-Pacific regional director Debnath Guharoy on how being locally owned helps boost customer satisfaction.
This article was first published in our email for paid subscribers yesterday. See here for more details and to subscribe.