Banking Ombudsman reconfirms maximum amounts of money disgruntled bank customers can be awarded, joins interpreting service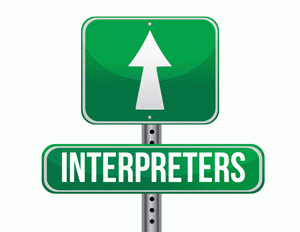 Banking Ombudsman Deborah Battell has reconfirmed the maximum amounts of money that can be awarded to disgruntled bank customers.
Battell says the Banking Ombudsman Scheme's board recently reviewed and confirmed the scheme's financial limits.
"These are to remain at $200,000 for direct losses and $9,000 for inconvenience until they are next reviewed in 2016," she says.
In the year to June 30 customer compensation awarded by the Banking Ombudsman increased to $598,000, up 18%, from $505,139 the previous year. The average compensation rose to $2,018 in 2012/13 from $1,689 the previous year and the highest amount of compensation awarded rose to $160,000 from $59,000.
In its latest financial year the Banking Ombudsman says a quarter of resolved disputes resulted in some financial compensation. Seven disputes resulted in total compensation of $10,000 or more. Financial compensation was comprised of reimbursement for direct loss - 86% - and compensation for inconvenience - 14%.  In the June year three disputes received the highest level of compensation for inconvenience of $9,000.
"In fact, one was for $10,000, which the bank concerned offered to pay," the Banking Ombudsman annual report notes.
"Resolving disputes appropriately sometimes involves options other than lump sum payments. This year complainants in 17 disputes accepted other resolutions including reductions in debt, fee waivers, preferential interest rates or repayment arrangements. The proportion of complainants whose cases were inside jurisdiction and who obtained a favourable outcome reduced from 36% in 2011/12 to 32% in 2012/13. Disputes about cards, bank accounts and payment systems were more likely to involve some form of favourable outcome for the complainant than disputes about other business areas."
 The Banking Ombudsman Scheme's board consists of independent chairwoman Miriam Dean, Westpac CEO Peter Clare, TSB CEO Kevin Murphy, Consumer NZ CEO Suzanne Chetwin, and consumer representative Mary Holm.
 Meanwhile, Battell also says the Scheme has joined Language Line, a telephone interpreting service managed by the Office of Ethnic Affairs. Language Line offers interpreting services in 44 languages.
"Anybody needing an interpreter to talk through an enquiry or complaint with our office can now call us and within minutes an interpreter will be available on the telephone allowing them and our staff to communicate efficiently and confidentially," says Battell.