ANZ economists say the 'horse has bolted', with longer term mortgage interest rates already 'fully priced'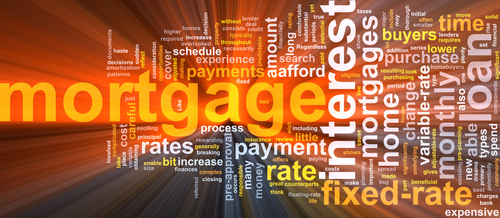 It is already "too late" to fix mortgage interest rates for longer terms as the market has already "fully priced" expected further rate rises from the Reserve Bank, according to ANZ economists.
In the ANZ's latest Property Focus publication, the economists said that the question many borrowers would be asking is; why not fix for longer if the RBNZ [as is expected] is about to lift rates again?
"This is a good question – and the short answer is, it's already too late," the economists said.
"Indeed, the very fact that the market now fully expects the RBNZ to lift the [Official Cash Rate] again explains why the mortgage curve is so steep (i.e. longer fixes cost much more).
"The trick is to get in before the market arrives at that view, but that is always tricky."
In recent times homeowners have been scrambling to fix their mortgage interest rates in anticipation that official interest rates would be hiked.
As of February, the latest available figures, some 60.7% of mortgage financing by dollar amount was at fixed rates. This compared with just 47.3% fixed as of February a year ago and 37.7% in February 2012.
The economists said that they had a preference for fixed over floating "for about a year now", but beyond special offers, it was now very much "a line call" at current levels to fix.
"Of course, fixing brings certainty, and fixing is as much about risk management as it is about winning every time, so a selection of terms makes sense."
Nonetheless, they said it was "worth doing the maths using our breakeven tables" (see below).
"If we look, for example, at where the two-year rate needs to go in the future to make it worthwhile fixing for, say four years, we find that it needs to rise fairly briskly (from 5.95% to 8.43% rises for 20%+ equity property owners; and from 6.99% to 8.39% for high-LVR borrowers)."
The economists said that rises of such a magnitude may well be seen, but the chances of interest rates rising by more are "slimmer".
"Specials do of course skew the results, but the upshot is, the market is 'fully priced' for what the Reserve Bank is about to deliver, so the focus now should be on specials, rather than trying to beat the market.
"The horse has bolted, so to speak."