Impact from anti-money laundering legislation, bank fees class action, and RBNZ LVR restrictions felt in growth of bank customer complaints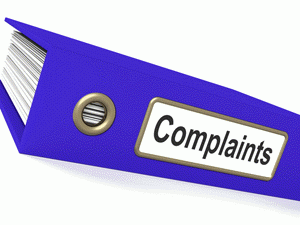 By Gareth Vaughan
Anti-money laundering legislation, bank fees class action, and the Reserve Bank's restrictions on banks' high loan-to-value ratio (LVR) home loans are the reasons behind a decent chunk of the increasing number of bank customers turning to the Banking Ombudsman.
Banking Ombudsman Deborah Battell says with her office's third quarter statistics now available, they've completed nearly 300 more cases in the 2013-14 year to-date (1 July 2013 - 31 March 2014) at 2,442 than at the same stage of the previous year.
"The increase can largely be accounted for in the enquiries area which has had a 23% increase in cases, from 1,390 in 2012/13 to 1,719 in the current financial year. The increase does not appear to relate to any one issue or bank. Disputes completed so far this year have dropped by 22%, from 222 last year to 173. The number of complaints dealt with remains almost exactly the same as last year, at 550," Battell says.
Complaints are issues raised with the Banking Ombudsman that are referred onto banks. Enquiries are where the Banking Ombudsman's office gives the enquirer some information, or asks for more information, before referring the complainant to their bank. Disputes are complaints that have been through a bank's internal complaints process and been unable to be resolved. They go to the Banking Ombudsman for investigation or resolution.
Pushed for further information on what's behind the increase in enquiries, a spokeswoman for the Banking Ombudsman's office told interest.co.nz there had been an overall increase across a range of areas.
"Anti-money laundering legislative changes, bank fees class action, and LVR restrictions account for 20% of the increase," she said.
All three of these factors have come into play over the past year or so. The anti-money laundering regime took effect from June 30 last year, the Fair Play on Fees group declared its intention to take representative legal action against the big five banks over so-called exception fees in March last year and has since filed cases against ANZ and Kiwibank, and the Reserve Bank enforced LVR restrictions took effect on banks' home lending from October 1 last year.
Meanwhile, Battell says there were 59 complaints about KiwiSaver in the nine months to 31 March, up 51% from 39 in the same period of the previous financial year. She has therefore issued a new guide on KiwiSaver covering who to complain to, the main areas of complaint, and how the Banking Ombudsman Scheme approaches compensation.
"The majority of complaints are about the inability to withdraw funds, especially on hardship grounds. The quick guide sets out the circumstances in which funds can be accessed - financial hardship, purchasing a first home, serious illness, or permanent move overseas," says Battell.
"The guide also deals with how we compensate customers where we consider inadequate information about KiwiSaver has been provided."
Here are a couple of examples of KiwiSaver cases dealt with by the Banking Ombudsman here and here.
This article was first published in our email for paying subscribers. See here for more details and to subscribe.