Consumer Affairs Minister Craig Foss seeking submissions on proposed Responsible Lending Code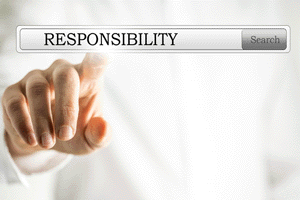 Consumer Affairs Minister Craig Foss is calling for submissions on the proposed Responsible Lending Code, which will be introduced following the recent passing by Parliament of the Credit Contracts and Consumer Finance Amendment Act.
"Rewriting our consumer credit laws was a giant leap forward for lending practices in New Zealand," Foss said. "Lenders must now operate with skill, care and diligence in all dealings with a borrower throughout the life of a credit contract."
"Adopting a Responsible Lending Code will increase protection for borrowers without imposing unnecessary compliance costs on lenders who already have good systems in place," said Foss.
The Credit Contracts and Financial Services Law Reform Bill was passed by Parliament in May. Primarily targeted at the likes of payday lenders and "loan sharks," it places a duty of care on lenders, and will see the introduction of a Responsible Lending Code following both Britain and Australia's lead. Responsible lending will be enforceable by both the Commerce Commission and borrowers.
Foss points out lenders must comply with the lender responsibility principles outlined in the Act, including:
· Helping a borrower reach an informed decision about whether to agree to a loan;
· Making reasonable enquiries to ensure the borrower can make repayments without suffering substantial hardship;
· Treating borrowers and their property reasonably, with respect and in an ethical manner;
· Ensuring the terms of the agreement and the exercise of powers by the lender are not oppressive;
· Meeting all legal obligations to the borrower.
Flexibility desired by banks
New Zealand Bankers' Association CEO Kirk Hope told interest.co.nz in May banks want a flexible Responsible Lending Code that acknowledges they are already responsible lenders and doesn't inflict "huge" compliance costs on them. Also in May Richard de Lautour, chairman of non-bank financial institutions' industry body the Financial Services Federation and CEO of third tier lender Instant Finance, said although he was in favour of 99% of the Credit Contracts and Financial Services Law Reform Bill, things were too heavily slanted in favour of borrowers.
 "It has become very heavily weighted in favour of the borrower and that's fine because it's designed to stop irresponsible lending and we fully support that. But somewhere I think that we must be getting to the point where it's time to put a little bit of obligation back on the borrower as well," de Lautour said.
For his part Foss said he looks forward to feedback on what should be included in the Code to establish market best practice.
Submissions close August 13, with the Code expected to be in place by next March.To make a submission go to: http://www.consumeraffairs.govt.nz/legislation-policy/changes-to-credit-laws