ANZ, Westpac offering 0% credit card balance transfer interest rates, BNZ, Kiwibank not much higher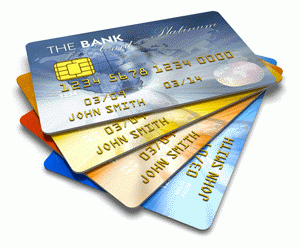 In terms of the credit card market, the big banks have begun 2015 as they ended 2014. Competing fiercely.
Both ANZ and Westpac are currently offering a 0% interest rate for borrowers transferring debt to one of their credit cards. BNZ's offering a 1% balance transfer rate and Kiwibank 1.99%. ASB's the odd one out among the big five, with no such offer currently being promoted.
"If you've max'd out on other credit cards, store cards or personal loans, a balance transfer could be right for you. Right now, we can help you get your finances under control with a special rate of 0% p.a. for 12 months on outstanding balances that you successfully apply to transfer to any Westpac credit card. To help you get your debt paid off faster, payments made to your Westpac credit card will be applied to the transferred balance before any cash advances and other purchases," Westpac says on its website.
ANZ's offering both a 0% interest rate for six months on a transferred balance, and 0% interest for the first six months on purchases.
The offers come hot on the heels of Christmas and with consumer debt at a record high and growing strongly. The latest Reserve Bank sector credit data figures show consumer debt rose 6.8% in the year to November 30 to $14.875 billion. That growth rate was slightly down from October when it grew 7.2%, the fastest annualised pace since December 2005. And as credit rating agency Fitch noted this week, New Zealand household debt has risen to 156% of disposable income from 152% in 2011 and is "high" by international standards.
Despite the enticing balance transfer offers many actual credit card purchase interest rates are in the teens or even up around 20%, which appears staggeringly high in a low interest rate world. See all credit card rates here.
There is, however, some regulatory change afoot. As reported by interest.co.nz on November 5, the Government is seeking feedback on incoming consumer credit regulations that will prescribe both cost of borrowing details lenders must make publicly available, and what goes in a minimum repayment warning on credit card statements.
And see our warning on credit card minimum payment amounts here. And here's our look at which banks have been growing credit card marketshare, and which ones have been losing it.