Consumer debt rises at fastest annualised pace in almost nine years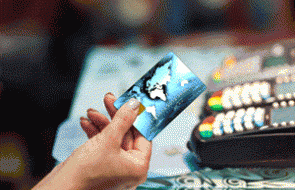 Consumer debt rose at its fastest annualised pace in almost nine years during October, according to the latest monthly Reserve Bank sector credit figures.
Consumer debt rose $983 million, or 7.2%, to $14.723 billion in the year to October. Month-on-month it was up $143 million, or 1% from September. At $14.723 billion, consumer debt is also at a record high.
You have to go back to December 2005 to find a faster annual pace of consumer debt growth, when it grew at 7.3%. The fastest growth in the Reserve Bank series, which dates back to 1999, was 14.4% in April 2001.
The major banks have been competing aggressively in the credit card market this year offering the likes of  0% and 1% balance transfer interest rates.
However, some credit card interest rates are on the rise. Earlier this week Westpac added between 0.5% and 1% to many of its credit card interest rates, effective from December 2. That will make the standard purchase credit card rate 20.4% and the standard cash advance interest rate 22.95%. BNZ followed suit today, lifting some of its credit card cash advance rates to 22.95% from 22.20%, and some purchase rates to 20.95% from 19.95%. See all credit card interest rates here.
As reported by interest.co.nz on November 5, the Government is seeking feedback on incoming consumer credit regulations that will prescribe both cost of borrowing details lenders must make publicly available, and what goes in a minimum repayment warning on credit card statements.
Meanwhile, in the other sector credit categories business debt rose at an annual rate of 4.9% in October, its fastest pace since hitting 5.2% in October 2012, with the total topping $82 billion for the first time. Month-on-month business debt rose $1.433 billion, or 1.8%, to $82.586 billion.
Agriculture debt rose 3.7%, its fastest rate since June, to reach a fresh record high of $53.843 billion. Housing debt was the only sector where the annual rate of growth slowed in October from September, clocking 4.5% versus 4.7% . The total is, however, also at an all time high of $195.284 billion.
Total household claims rose 4.7% year-on-year, or 0.4% month-on-month on a seasonally adjusted basis, in October to $210.007 billion.
Meanwhile, the trend towards fixed-term mortgages and away from floating rate home loans continued. The percentage of home loans fixed - by value - reached 72.16% in October, up from 71.72% in September, and the percentage of loans floating dropped to 27.84% from 28.28%.