Elizabeth Kerr questions if property mentoring companies are a waste of money - or could they in fact boost your money machine?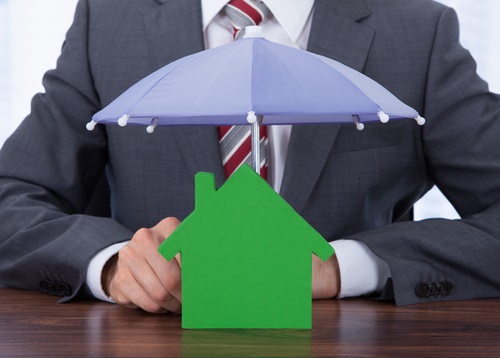 By Elizabeth Kerr

This week's column is inspired by an article I read in this month's New Zealand Property Investor magazine (page 34).
 It won't apply to everyone, but if property forms part of your money machine, I thought it prudent to touch on it sooner rather than later.When the property market is going well there is a lot of money to be made by everyone involved, and most recently, property mentors are getting in on the action too.
Are these mentoring companies just here to take your money? Or could they actually     boost your money machine  ?
And how can you tell if they have your best interests at heart, or are just out to make a buck?
My research shows that not all property investment mentoring companies are created equal. They generally fall into one of the three categories below:
Web based coaching: These companies educate you through webinars/teleconferences that you can log into from home.  This type of mentoring is great if you live in the wop-wops and can't get to monthly meetings.  Most have "unlimited" email and telephone support from coaches help you on your journey - although "unlimited" really needs to be defined.  Some companies may offer you properties to purchase from them. The downside of this mentoring approach is that you have to be self-motivated to participate and that you miss out on networking with other investors to really learn and compare investment journeys and challenges.
The 'One Man Band' coaching: This type of coaching is usually just one person who has a passion for property, has experienced some property success, and gets a kick out of helping people.   The downside is, if they get hit by a bus then your coaching relationship and any investment you have made comes to an end.  Also, if they are super-busy you might not get their best efforts as they spread themselves thinly between so many of their clients.  Additionally, these sorts of coaches are usually only as good as their own experience or their own purchases.  The last property boom brought us lots of these types of mentors; one of whom purportedly declared bankruptcy and left the country when caught with his financial pants down in the Global Financial Crisis.
The One Stop Shop: These companies are slick and backed by good sales processes offering everything except giving you a kiss and tucking you in at night. They hold meetings, offer email support, one on one coaching, and lifetime membership. They are typically affiliated to an investment broker to help you with your finance and insurance, and can recommend legal support. They may also source properties wholesale, which they can sell to you at market discounts. Not only do you have someone to help you through the theory of property investment they conveniently have properties ready to sell you as well. The downside may be the initial fee, which can range between $8k-$20k, depending on which company you go for - and they tend to operate only in the main centres.
As they say a smart person hires people smarter than themselves and I don't see why this should be any different. After all, you are investing hundreds of thousands of dollars, so having someone who has done this a few times over can only be helpful in my opinion.
But you might want to think about my personal thoughts below before jumping into bed with any of them.
"Are they Authorised Financial Advisors?"
Property investment advice is not considered financial planning, therefore is not covered by the same AFA guidelines that financial planners are. Whilst they might say that they have your individual goals in the forefront of their intentions; in reality they can disguise any old box of Weet-Bix as a great property investment for you.  
Therefore I would look for mentors that are affiliated with a mortgage broker who is an Authorised Financial Advisor and therefore would have to declare an investment fit for your individual financial goal and current circumstances.
"Aren't property mentors just glorified salespeople?"
Yes and No.
Yes, they are there to sell a service and make some money so that they can keep a roof over their head just like everybody else.   But it's hard to sell property investment without passion and experience and this is where I think the power is. Educating someone about property is not the same as selling whiteware or used cars.
"What about the fees...Elizabeth, I thought you were about saving money?"
One way to look at this point is that a bad property investment will cost you far more than any mentoring fees would. You may not have all of the cash up front to pay for their fee, but some companies accept it in instalments and you may be able to finance the fee inside your next property purchase with them.  Additionally, having a mortgage broker who specialises in investments look over your current mortgage arrangements and equity will find a few thousand dollars worth of savings to comfortably offset the fee.
"Are there cheaper alternatives?"
Yes, you could read all the books, but I don't know a single book that explains what to do in a market like ours right now.  Most of the gems were written pre GFC; nevertheless property is not rocket science, so you could piece it all together from reading. 
Additionally, there are some great networking events up and down the country provided by your local property investor association.  I attended my local one for a bit and heard some good and bad presentations.  If you are the type of person that can really work a room and separate the experienced investors from the dreamers then you might find some success here.
"What if they take advantage of me?" 
Look, no one forces you to buy a property – you sign the documents, therefore you need to be totally comfortable with the decision.  You are going to need your own lawyer to help you, so it's worth letting them know you are using a mentor and encourage your lawyer to ask enough questions of you to make sure you are not being taken for a ride.  A good lawyer should do this as a matter of course anyway.  
"I'm worried I am going to be ripped off…"
If you are worried that you are going to be ripped off, then do your research and speak to as many mentoring companies as possible and ask to speak to some of their clients. You could get a trusted friend involved and ask them to come along to the meetings to be your conscience if you're worried that you are going to get swept away in a sales pitch.
All mentoring companies should have a trial period where you can experience some aspects of what they offer without having to pay a fee.  I would take this further by discussing a money-back guarantee, how often have clients taken this up, and under what circumstances this would not be applicable?  Get all of this in writing before you hand over any money!  
MY VERDICT
Property mentoring gets a bad rap in the press sometimes. But as they say, two heads are better than one, so having someone smart about the commercials of property investment on your side can only be a good thing.  However, it is important that you are very clear with them about your money machine goals and what you want to achieve so that they can tailor their service to you.
Whatever reasons you have for exploring property mentoring the most important thing to remember is that you are in the driving seat, not your mentor!  You still have to apply yourself to learning and managing your finances responsibly and it should go without saying that you should not sign anything that you do not understand.