Elizabeth Kerr looks at how everyone can have their property cake and eat it too using a Rent-To-Buy approach to property investment and ownership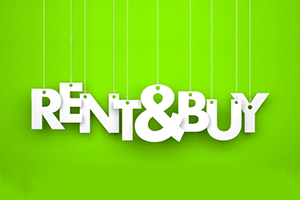 By Elizabeth Kerr

Here's the conundrum…You have money to invest in property, but the market rents are not enough to cover all the expenses, and your income is already stretched enough as it is, leaving nothing left over for topping up a rental property investment. So what do you do? 
What if I said you could have capital gains AND positive cash flow in the one investment?
In this next two-part series I take a look under the hood of the modern, dressed-up version of the old rent-to-buy property investment method.
It's not as straightforward as your typical property investment purchase but once you get your head around the nitty-gritty you will see it could be the equivalent of having your property cake and eating it too.
"Lights, Camera, and Action"….!
Enter Stage Left: Landlord Investor: This is the person who owns the house and has the intention of selling it to the tenant buyer. (Sometimes known as 'Option Giver)
Introducing from stage right: Tenant buyer: This person lives in the house, pays rent and has the intention of buying the house from the landlord investor. (TB or 'Option Taker')
One upon a time, in a land just like this, Rent-to-Buy property investments (known as 'Wrap' investments) got a bad rap (no pun intended) because they were highly stacked in favor of the Landlord Investor and left the Tenant Buyer quite vulnerable to loosing a lot of money and being rendered homeless.
In a best-case property investment the process might go as follows:
Investor buys house.
Tenant moves in and pays enough rent to cover all of the expenses of the property and pay down the investor's mortgage.
Over time the house increases in value.
Landlord either lives off the passive income or sells the house for a capital gain.
The old style Wrap property investments went a bit like this:
Investor buys house
Tenant pays a deposit (not always) and weekly payments at a rate of the Investor Landlords choosing.   For example if the Investor organizes bank finance at 6.00% then the payments might be 8% over the term of the loan – typically 25 – 30 years.
The Tenant Buyer pays for all renovations and maintenance on the property.
After 25 years the house would no longer be carrying a debt, via the investor with the bank, and would be transferred into the tenant's name.
This is all good in theory but the biggest problem in this scenario is the time period. 25 years is a very long time. Who is to say the landlord doesn't have a change of circumstance, a terrible gambling habit, or gets eaten by a shark? What happens when interest rate changes, or a natural disaster renders the house unlivable?
On the flip side, studies show that the average home buyer will stay in their home just 13 years before selling again. Who is to say they, the tenant buyer, won't have a change of circumstances and need to find a new home? What if they lose their job? Beholden to 25 years is quite unrealistic. Lawyers especially hated these deals as more often than not an agreement that held so much promise at the beginning ended in tears and they were the ones left mopping it up.
But now some clever investors have used their experience and come together to offer a fandangled approach for rent-to-buy schemes that are evenly weighted between the Landlord Investor and the Tenant Buyer and, most importantly, last typically no more than five years.
SCENE 2: Lights dim. Spotlight on Katie sitting on a wet rock.  Her shoulders are slumped.
KATIE: (sadly) "I'm never going to own a house… I can't save quickly enough… Maybe I should just focus on marrying Prince Harry instead"?
This is how it works. Let's take my favourite fictional friend Katie, who still has not been able to save enough for a 20% deposit, but has been keeping her expenses low, therefore has an excellent income, which would easily cover a monthly mortgage payment.
Katie is frustrated that she cannot get her foot into the property market because she doesn't have a deposit. She is diligently saving but it appears the longer it takes for her to save, the further out of reach her purchase seems to get, due to the increase in asking prices for houses. She has $25,000 saved, but 20% of a $450,000 price is $90,000 so, clearly, she has a way to go.
She approaches a rent-to-buy company via a lucky lunchtime Google search.
Enter Stage Left: Rent to Buy Company: This company facilitates the transaction between the cash flow rich Tenant Buyers and the equity rich Landlord Investors. (Otherwise known as Rent 2 Buy, R2B or The Company)
RtoB Company notices Katie sitting on the rock and moves towards her.
RtoB Company: (comforting) "There is always another way to skin a cat me dear".
KATIE: "Really?  I don't have to live with my parents forever?   Tell me more…."
After very thorough reference testing and credit checks for Katie, she is taken through the R2B process and sent away to seek legal advice. After talking with her lawyer and thoroughly understanding what commitments are required of her and from the Investor Landlord, she is eager to get started.
SCENE 3: Sunday afternoon. Busy open home in a pleasant neighborhood.  Katie enters house clutching a set of guidelines. (Supplied by the company to follow when choosing a home)
A few months pass and she eventually sets her heart on a three-bedroom, one-bathroom 1970s house, 30 minutes drive from her workplace. It needs a bit of work but she can see it has great potential.
It is on the market for $455,000.
She lets the company know she has found a house and they work hard with the real estate agent and the Landlord Investor to see if they can purchase it whilst satisfying all conditions needed for a rent-to-buy deal to be successful.
SCENE 4: Investor Landlord & Katie stand outside of 1970's house. They are shaking hands jovially together.
The key to setting up a rent-to-buy deal for success is for the Landlord Investor to purchase the property at, or below the market value. The house is appraised at $455k in its current condition, and the RtoB Company secures it for the investor to purchase for $450k.
Remember that Katie had saved $25,000 so gives $20k to the Investor Landlord as her deposit and decides to keep $5000 behind for emergencies and some small renovations she wants to do to the house.
The Landlord Investor secures finance with a bank for $430k at 5.99%, interest only, locked in for five years.
After taking into account the costs of rates and insurance, the investor landlord is socked with a weekly cost of $576 per week for five years.
Katie pays to the Investor Landlord $835 per week. (Don't spray your coffee on this… stick with me next week whilst I explain why that is cheaper than you might think).
Katie and the Investor Landlord agree that Katie will purchase the property from the landlord for $530,000 in five years time. There are factors that enable her to be able to do this:
Market growth. If the value of her home increased by just 5% each year then in five years time it will be worth approximately $574k. However, she will be buying it below value at that time at an agreed price of just $530k. That is a $44k saving, or 7.2% below market value.
Weekly rent credits. Katie pays $835 every week in rent and every week the investor landlord holds in reserve $200 of that which is then credited back towards the sale price of the house when it comes time for Katie to purchase in five years time.  
This money essentially becomes part of her deposit for the home along with the initial deposit she paid at the start of the deal. So, now her home purchase becomes a $574k house, which she is buying for just $530k - less her initial $20k deposit and less her rent credits of $52k. 
The amount that she has to hand over to the Investor Landlord at the end is just $458k on settlement.
But wait there is more….. Kiwisaver first home deposit withdrawal. Over this time Katie has been paying her rent regularly AND paying the maximum into her Kiwisaver account. By the time she is ready to make her purchase she has an additional $22k, which means the loan she needs is just $436k for a house worth $574k. No bank in its right mind is going to say 'no' to giving Katie a mortgage for that deal.
Landlord Investor Numbers might look like this:
Registered value for House
$455.000
Initial House Purchase
$450,000
Landlord Investor – Interest Only Mortgage at 5.99%
$430.000
Weekly Cost to landlord
$576
Weekly cost to Tenant Buyer
$835
Sale price to Katie
$530,000
Less Katie's Deposit
-$20,000
Less amount held in credit towards TB purchase price
-52,000
($200 per week)
Amount required to pay out Landlord Investor
$458.000
Amount required to pay off mortgage with the bank
$430,000
End Profit for Landlord Investor
$28,000
Total Profit for Landlord Investor over 5 years.
$95,315
Tennant Buyer numbers might look like this:
| | |
| --- | --- |
| 2020 House valuation | $575,000 |
| 2020 Purchase price | $530,000 |
| Less Initial Deposit on House | - 20,000 |
| Less Rent credits | -52,000 |
| Less Kiwisaver contribution | -22,000 |
| Mortgage required | $436,000 |
| (Equity) | ($139,000) |
SCENE 5: Katie carries boxes into her new house… she looks around with a satisfied smile and dusts her hands.
Lights dim.
End of First Act.
Intermission.
As you can see there are a lot of numbers and a lot of variables to stitch a deal like this together. Tune in next week to learn more.
Why would Katie want to enter into such an arrangement?
Why would an investor want to do this?
How this arrangement is facilitated – Contracts & Contacts.
Tax – "yes you do have to pay it"!!!
Can I do this with my current tenant?
I've found a  five-bedroom, four-bathrooms, and triple garage in Mission Bay – will that house work?
And of course… how does this help my money machine?
If you have any questions or comments on Rent-to-Buy investing or on any column that I have written please email me at Elizabeth.Kerr@interest.co.nz.