Elizabeth Kerr responds to being called a hypocrite, updates us on her experiment and faces-off four common objections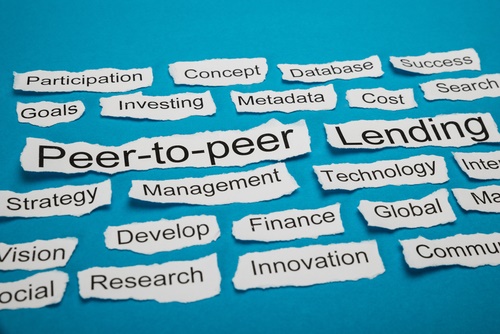 By Elizabeth Kerr

Without a doubt one of my most popular columns has been the Harmony Peer to Peer Lending experiment.
I regularly get emails from people asking how it has gone.
So, I thought this week was a good time to give a little update.
Before I launch into it though there is something I want to get off my chest first.
'Elizabeth you are a hypocrite!!!'
Some of you have expressed "strong concern" I am endorsing a product that at its core enables people to take on personal debt, and thus you feel I am turning my back on the values of designing a debt free lifestyle. "You are no different thant a loan shark profiting on other peoples misfortune".  
Being the balanced individual that I am I can see their perspective but I want to remind you that Harmoney is neither a ponzi scheme nor a preying loan shark. If someone is borrowing on a credit card at 23%, but could instead borrow using Harmoney at 12%...that is simply a better use of their money. Additionally, if an investor can lend that money to the borrower at 11% then isn't that a win-win outcome for everyone?  
Moreover, why should the banks get all the profit, surely they make enough already? ANZ reportedly made $877 million in the six months to March 31. I don't see them disseminating nearly as much in interest payments to anyone's money machine. No, perhaps the banks are too busy paying for ATM's, building fit-outs and leases, staff uniforms, pretty brochures, credit card technology and staff commissions.  
I think that the "sharing economy" is here to stay and I am happy to highlight its potential for helping one's money machine grow. I would still counsel people not to take on unnecessary debt, but if people are/must then P2P lending is a cheaper option than using the credit card.
Summary:
Righty ho… Where was I? Yes, let's have a look here at how my little experiment is doing this month.
If the image is a little hard to see, it can also be viewed here.
Harmon2.docx As you can see I have deposited $5000 into the platform, have invested $2700 in loans and received a total of $170.85 back into my account of which $81.12 is interest earned. (It doesn't show on this page but I actually have $5.76 in arrears as well).
I have 60% of my money invested in 5-year loans and the rest in 3-year loans. My annualised return is currently 21%.
That's it in a nutshell. I did hope to have invested the lot by now, but I got a bit sidetracked. Will commit to investing the rest this month I promise.
The actual investing process didn't go as I intended it to when I wrote my last column. I assumed that in a few clicks I'd have the entire $5000 easily distributed between the two options – Self Directed and Quick Invest.
But that's not what happened.
You see under the Quick Invest option there were not enough "notes" for me to use up my $2500 in one go. The highest amount I could invest across the loans available was $725 on that day so I invested that.  
It takes a while for the loans to be fully funded. Other investors also need to invest in those loans, so, the borrowers can get the money and then my balance is reduced accordingly.
These loans weren't expected to be funded for 14 days, so, I set a reminder to log back in and try to invest the rest then. 
Tick tock tick tock…
Right, back again after 14 days. All of the loans I invested in were fully funded and that money was now in the hands of 29 happy Harmoney borrowers.  
This time I thought I'd try Self-Directed investing.
Upfront honesty: I am ridiculously no good at this.
I mentioned about becoming judgeypants in my first column, but add to that I also keep double guessing myself.
Out of the $2500 that I have available for investing using this Self-Directed option, only $1075 have actually successfully made it into the hands of the borrowers as of today. 
I can't help but go through all of the loans looking at the borrower details and making humongous generalisations about the borrowers and their ability to pay back the money. 
Because of my own views on money, instinctively, those that were consolidating more than $25k of personal credit card debt got my furrowed brow (how did that much credit card debt happen?). As did anyone borrowing more than $15k for a second hand vehicle ("seriously… there are great buys for cheaper than that"!). People borrowing large sums to go on a holiday also didn't fare well in my choices either ("you might resent still making those payments five years after the trip my friend – just save first"!)
I know what you are saying "you can't have it both ways" Elizabeth, but it's my money and because I have the option of knowing these details about the borrowers, naturally my own buying choices will influence my decisions here.  
One could take some faith in the fact that Harmoney actually decline approximately 80% of applications from borrowers. So, theoretically, only the cream of the crop actually makes it into the borrowing platform and somewhat reduces my anxiety that my investments will go down the gurgler.
Now, you could have different buying rules to mine, such as only funding a certain amount of notes per loan dependant on the interest rate return, loan grade and expected default rate.
Heaps of you have emailed through with spreadsheets and your ideas for using Harmoney to get the best return and I LOVE THAT!!!
I love that you are taking it and turning it around and figuring it out in your own way.  
Still to go…
I have invested $2700 and still have $2300 to go. But I sense that whatever option I use to invest this money the real question you want to know is have I lost any money and do I think it will work?
It's still a bit too early to tell.
Yes I have $5.76 in arrears, but investors I've spoken to say that when that has happened to them they eventually get paid back. 
So tick, tock, tick, tock... whilst my investments are fermenting, let me address a few comments I often hear about P2P lending generally:
Objection #1: It's just a Ponzi scheme
P2P is NOT a ponzi scheme. Ponzi schemes pay returns to existing investors from new money paid in by new investors. Given that there are borrowers in the mix, P2P lending cannot be called a ponzi scheme.
Objection #2: They'll fall over come the next GFC or change in credit cycles…
P2P lenders are subject to credit cycles just like everyone else, but I think there will always be investors and there will always be borrowers. 
When times are tough and people don't rein in their spending then I'd imagine there would be more borrowers seeking P2P services than investors.
During those times I imagine P2P lenders would bump up their advertising toward Investors to meet borrower demand for the service. 
Underpinning these companies are some clever algorithms watching for customer trends to make sure the company is evenly balanced between investors and borrowers.
So while credit cycles have an impact…. I don't think they will force P2P lenders to implode. And if things do need to change, the mere nature of P2P platforms means they have the technology to be able to adjust quickly to these needs.
Objection #3: Banks will take over them eventually…
Maybe, but they would have to build a brand new technology as I imagine P2P lending won't work on their current legacy banking technology. They could set up a separate P2P platform alongside of their banking business…. But why would they bother? They make plenty of profit doing what they do now. In my opinion banks do their thing and P2P lenders to theirs and the pie is big enough for both appetites to be filled.
Objection #4: This is just a flash in the pan crazy idea… 
Nope – wrong again.
The "sharing economy", which is what this essentially is, has been around forever. This is just a forum for facilitating it between strangers.
According to the Wall Street Journal sources last week, in China there are over 1575 P2P platforms (facilitating NZ$23.4 billion), 50 if which have opened in the last year. I think it's safe to say P2P lending is here to stay folks!
And finally…
Just because Harmoney (or any P2P lender for that matter) is not a bank is not a good enough reason not to trust it. In fact you might think that is the best reason of all for why you should give it a shot.