FMA CEO Rob Everett tells Kiwi retail investors if you must dabble with short-term derivative products do so with locally licensed firms, not overseas-based cold callers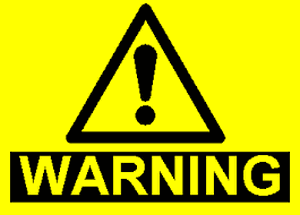 By Gareth Vaughan
Financial Markets Authority (FMA) CEO Rob Everett says Kiwi retail investors who choose to punt on short-term derivatives products such as foreign exchange contracts for difference (CFDs) and binary options, should do so through companies licensed in New Zealand.  
This is a key message from the FMA as it moves to licence firms selling short-duration derivative products, which are the source of more than 40% of the complaints received by the regulator. The Financial Markets Conduct (FMC) Act introduced licensing for derivatives issuers in December 2014. However, this oversight is not all encompassing. Thus the FMA has reviewed the definition of "derivative" and is now looking to include, in licensing requirements, companies offering CFDs and binary options products, but exclude contracts through which people convert currency for the likes of overseas holidays that settle within three working days.
Although warning CFDs and binary options are "very high risk," even for experienced investors and to take "extreme caution" with them, Everett told interest.co.nz the FMA is not looking to ban them altogether. 
An all or nothing type of trade, binary options see the punter select currencies, stocks, indices, or commodities and effectively place a bet on whether they think the value will go up or down. ​ A CFD is essentially a contract between an investor and a spread-betting firm. At the end of the contract, the parties exchange the difference between the opening and closing prices of a specified financial instrument, possibly shares or commodities.
The FMA received 384 misconduct reports about derivatives or derivative issuers in 2016, equivalent to 42% of all misconduct reports last year.
"We have warned people a few times about this being high risk and complex, particularly when markets start to get choppy [and] the way FX [foreign exchange] works can really catch people out. But we think getting on top of the people who are offering the product is more proportionate than banning it altogether," says Everett. 
"We are trying to say to people there is now a licensed, regulated environment that although we can't guarantee you won't lose money, you really must be safer within that than outside." 
"And this is a classic case of seeing the business that gravitates to just outside [the law], and although being a little bit reluctant to keep moving the boundaries, on this one it did fit with our objective of saying to people; 'okay, if you're really going to get involved in this space you should do it with someone we know who they are, they're accountable to us, we licensed them, we can find them if we need them.' So it is really saying to New Zealanders 'if you are in this space don't take the calls from overseas, deal with someone here," says Everett. 
Hard to find them
Over the past 18 months, the FMA says the volume of complaints about online FX and other short duration trading services, such as binary options, has held at about 40% of total complaints it has received. This is against the backdrop of the emergence of online trading platforms, often based overseas, targeting New Zealand investors with offers of short-duration derivative products. 
Everett says it's often hard to know what country or jurisdiction(s) a firm offering short-term derivatives products is actually operating from. 
"Some of the ones that we've tried to trace, it's actually incredibly difficult to peel back and find out who the actual operators of the business are and you get layers upon layers. You end up in Bulgaria, Romania, China and Russia. And that's what we're trying to say to people. Which is 'if you can't tell who you are dealing with, we can't help you when it goes wrong'," Everett says. 
At the same time as licensing short-term derivatives providers, the FMA wants to ensure ordinary spot FX contracts involving actual delivery of foreign currencies, for the likes of holidays overseas, are not unintentionally captured by this change. 
"Until recently, our interpretation of the definition of 'derivative' in section 8 of the FMC Act was that any derivative transaction settled within three working days (foreign exchange agreements) or one working day (any other case) was not regulated. Therefore a derivative issuer licence was not required for that activity. Due to concerns about the potential harm these products pose for investors, we reviewed our position and decided that businesses selling these products should in fact be licensed. This decision is based on our view that the law requires businesses selling these products to have a licence," the FMA says. 
A consultation paper is seeking feedback on whether the FMA should use its designation power to declare spot FX contracts physically settled by delivery of an amount of currency within three working days are not derivatives for the purposes of the FMC Act.  The three day timeframe is regarded as the classic settlement cycle for buying foreign exchange.  
Tip of the iceberg
Everett says the FMA has not tallied the money NZ investors claim to have lost to unlicensed, mostly overseas, short-term derivatives products. 
"We're very conscious that the FMA is still relatively new. A lot of the people who seem to get involved in these sorts of products actually have no idea who to talk to if something goes wrong. [They] have probably never heard of the FMA. So in addition to consumer education stuff we have been doing, we are conscious that probably the complaints we are getting are the tip of the iceberg. So it does worry us once we see a steady proportion like this because it tells us there's probably a lot of stuff we're not seeing," says Everett. 
The FMA has previously issued warnings about specific derivatives providers. The FMA also provides guidance to consumers on binary options, and guidance to consumers on foreign exchange trading.
And interest.co.nz has reported on NZ financial services professionals discovering their IDs being used without permission by a dubious Israeli binary options firm. Additionally the FMA's announcement leaves no doubt that controversial Hurricanes sponsor Fullerton Markets, which offers foreign exchange and CFD products to NZ investors, requires a licence.
The FMA says from December this year, any company making regulated offers of short-duration derivative products to New Zealanders that settle within three days, whether they are based in New Zealand or overseas, will require a licence. The FMA expects all unlicensed providers to apply for a licence by August 1. 
'You squeeze the balloon in one place and it bulges somewhere else'
Everett, meanwhile, doesn't think it was a mistake not to licence companies offering short-term derivatives products from the beginning of the FMC Act regime, which launched in 2013.  
"The way these sort of products work you squeeze the balloon in one place and it bulges somewhere else," Everett says. 
After a steady volume of complaints, seeing where the global regulatory tide is going and setting aside debate over whether it is regulating a trading rather than investment product, the FMA has decided to "move the goalposts slightly." 
"So we could have included this first up, but I think there were decent reasons for not doing so and we also didn't want to catch a bunch of what you would call very legitimate foreign exchange business, which we will still need to make sure we don't accidently catch. I see this more as us responding to a global environment that has a real impact here, says Everett. 
NZ registered firms operating overseas not captured in the net
Everett acknowledges the FMA's plans to licence short term derivatives products won't capture established New Zealand registered firms "up to no good somewhere else [overseas]." (See more on such companies here).
"The licensing regime is designed to protect New Zealand investors and push New Zealand businesses into that regulated environment. So no it won't really address that issue of a company that's established here that's up to no good somewhere else." 
"If they're doing it here, offering it here to retail investors, they'll have to be licensed and as a result they'll have to be on the Financial Service Providers Register. But no, if there's no offering to retail investors [in NZ] this regime would not catch them. That's consistent with the rest of our licence framework," says Everett.