The banking industry is seeking the public's views on its proposed new, dramatically thinned down, Code of Banking Practice. But is the new Code too vague?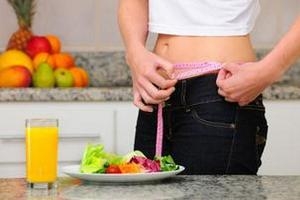 By Gareth Vaughan
The banking industry has put its Code of Banking Practice, banks' idea of what good banking practice should be, on an extreme diet.
And bank lobby group the New Zealand Bankers' Association (NZBA) is now calling for submissions on its proposed new vastly thinned down Code of Banking Practice.
The existing Code runs to 51 pages. In contrast, my print out of the proposed new Code only runs to 4½ pages.
Why is this so and does it matter for bank retail customers to whom the Code applies?
The Code is developed by the banking industry, and is the industry's idea of what good banking practice should look like. NZBA member banks agree to observe this good practice as a minimum standard in how they treat customers. The Code is used by the Banking Ombudsman, along with bank terms and conditions, and the law, to assess and make recommendations in disputes between banks and customers. The Code was launched in 1992 and is currently in its fifth edition, which was published five years ago.
According to NZBA the existing Code is prescriptive and largely duplicates bank terms and conditions. In contrast, the proposed new Code takes a principles-based approach making it more accessible to bank customers, and gives the Banking Ombudsman more flexibility in deciding what good banking practice is. NZBA says the new approach will keep the Code up to date with changes in the way people are banking, as well as with new legal obligations for banks.
What & who is the Banking Ombudsman?
The Banking Ombudsman Scheme provides a free service helping customers resolve problems with their banks. It is funded by its bank participants, who are named here.  It's governed by a board whose independent chairperson is Miriam Dean QC. Other board members are BNZ CEO Anthony Healy and Rabobank NZ CEO Daryl Johnson from the bank side, plus Consumer NZ CEO Suzanne Chetwin and a second consumer representative, Kenina Court.
The actual Banking Ombudsman is Nicola Sladden, who has two deputies. Sarah Parker is the Deputy Banking Ombudsman for resolution, and Tina Mitchell is Deputy Banking Ombudsman for prevention.
NZBA says a new Code is needed because the current Code has grown and moved away from its original purpose.
"The current Code now largely duplicates banks' standard terms and conditions. The Code also hasn't kept up to date with changes in the way we now prefer to do our banking. The review presents an opportunity to modernise both the content and structure of the Code. The current Code is 51 pages long, is prescriptive, reads like bank terms and conditions, and easily gets out of date in the face of banking innovation. We propose simplifying the Code and adopting a principles-based approach that is easy to read. The proposed approach should make the Code easier for customers to understand and avoid duplicating bank terms and conditions. It should also keep the Code up to date in terms of changes to the way we're banking and new consumer law obligations for banks," NZBA says.
Detail versus principles
The existing Code features 10 detailed sections plus an appendix. They are an introduction, communication, products and services, cheques, credit, pins and password, cards, internet banking, other services including foreign exchange services, and statements and account information. Here's a video interview with then-NZBA CEO Kirk Hope when the Code was last updated in 2012.
In stark contrast, the proposed new Code sets out five principles of good banking practice and provides some information on how banks will strive to meet these. The five principles are that banks will:
· Treat customers fairly and reasonably
· Communicate with customers clearly and effectively
· Respect customers' privacy and confidentiality and keep their banking systems as secure as they can
· Act responsibly when offering or providing customers with credit
· Deal effectively with customer concerns and complaints.
What NZBA says
Asked why the Code is being renewed now, NZBA CEO Karen Scott-Howman says it's reviewed every few years, with the current review beginning in 2015. Asked what benefits there are for banks in the proposed new Code, Scott-Howman says it presents some challenges for them.
"For example, they'll need to review their internal processes and policies to ensure staff are trained about the new Code and that their terms and conditions fit with the Code. It will also provide the Banking Ombudsman with more flexibility in making recommendations in particular cases," Scott-Howman says.
"We have consulted closely with the Banking Ombudsman in developing the draft Code. We've also talked to other key stakeholders, including Consumer NZ and the Commission for Financial Capability, and incorporated their feedback. We're currently seeking public feedback on the draft Code."
 She describes the Code as an example of industry self-regulation.
"In the new Code we're looking to set out some high level commitments in a way that's accessible to customers. It's a clear statement from the industry about how we want to relate to our customers. That has an important place in the broader regulatory framework in which we operate. Regulator involvement would move this from self-regulation to co-regulation. Regulators [such as the Commerce Commission, Financial Markets Authority and Reserve Bank] can, of course, make submissions on the draft Code," Scott-Howman says.
Some of the change to the Code is designed to address changes in the way people bank.
"For example, with cheque use declining year on year, and mobile banking hugely increasing, the current Code has a whole chapter on cheques and only a couple of clauses on mobile banking. A higher level principles-based approach avoids the Code quickly getting out of date in light of these innovations and customer banking preferences," says Scott-Howman. 
Additionally the new Code will address regulatory change such as the Responsible Lending Code, and review of the Financial Advisers Act.
What the Banking Ombudsman says
Sladden says the Code remains relevant and is an opportunity for the industry to signal its commitment to meet community expectations of banking.
"I accept that a number of new legal obligations have been introduced. However, there are still obligations in the Code that are not enshrined in law. Even where there is a double-up between the Code and the law, it is good to maintain industry consensus on the standard of practice that should apply. The Code principles are not black-letter obligations imposed on the banks...The idea of the Code being based on a voluntary commitment from the banks to the community is important. It promotes trust and confidence in the sector. It is also a way of ensuring no individual provider lags behind good industry practice. It forms an important part of the wider consumer protection framework," says Sladden.
And, she says, the new Code will be more effective.
"The new Code is principles based, in plain-English with fewer qualifications. The new Code is more flexible, easier to understand and will keep apace as standards of good banking practice change and develop over time. The process of developing new law is neither speedy nor simple."
Furthermore Sladden says by signing up to the Code banks agree to accept limits on their freedom to contract with their customers in the interests of ethical business practice and consumer protection.
"The Code is therefore significant in that it gives banking customers an extra level of assurance, over and above the law, as part of a broader consumer protection framework. That standard is understood by the banks, which prevents issues from arising in the first place, and then reinforced by the Banking Ombudsman if complaints do occur. The Code also influences the standards imposed on other members of the financial services industry," says Sladden.
In terms of moving from a prescriptive approach to a principled one, Sladden says a shorter, more principles based Code has the flexibility to cover new situations that may not have been anticipated when the Code was created.
"With new innovations and technologies emerging at a faster rate than ever, it is important that the banking industry has a code of practice that is sufficiently flexible to adapt to a wide range of services and products. The Banking Ombudsman takes a similar approach to applying the Code to complaints – what was the purpose of the rule and how would a reasonable bank have applied the Code in the same circumstances," she says.
"The benefits for customers are that the Code holds banks to a higher standard than the law, the Code is now future-proofed in that it is sufficiently flexible to cover new products and services, and a principled approach means banks will be expected to reasonably apply the spirit of the Code, rather than taking a litigious approach to detail," Sladden says.
"Our advice to customers is to be aware that the law and the Code offers a robust framework for consumer protection, but customers must always be aware of the specific terms and conditions they agree with their bank. The terms and conditions set out the contractual obligations for the bank and the customer, and are likely to involve more detail than the law or the Code."
My view
A question I have in relation to the new Code is whether it is slimmed down too much, thus becoming too vague. For example, one paragraph from the proposed new Code says:
"What may be fair and reasonable in any case will depend on the circumstances, including our conduct and yours, what our terms and conditions say, what the law says, and good banking practice."
Such language potentially leaves massive wriggle room for banks and their lawyers when faced with customer complaints. And with such a drastic reduction in size, has something of critical importance to customers been left out?
One could argue that the Code of Banking Practice is put together by the banks for the banks. However, as Sladden points out it's good to have industry consensus on the standard of behaviour banks should maintain.
Ultimately, however, the Code doesn't form part of the terms and conditions of a customer's relationship with their bank. Nor does it override or replace these terms and conditions. And it doesn't form part of a contract between a bank and its customers.
Nonetheless it sets a floor for ethics in banks' treatment of customers and is something bank customers ought to be aware of.
NZBA is seeking public submissions on its proposed new Code by July 26. Detail on the submissions process is here. The draft Code is here, and the existing Code is here.
*This article was first published in our email for paying subscribers early on Tuesday morning. See here for more details and how to subscribe.