Labour Consumer Affairs spokesman Michael Wood says a Labour-led government may cap interest rates & wants Commerce Commission 'properly resourced' to protect consumers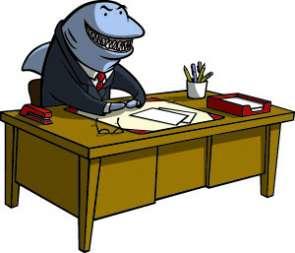 The Labour Party is pledging to review the Responsible Lending Code and is reserving the right to cap interest rates should it be in a position to lead the Government after Saturday's election.
Labour's Consumer Affairs spokesman Michael Wood also says the party wants the Commerce Commission to be "properly resourced" to protect consumers, and will take a "tough stance" on loan sharks.
"We will make sure that the Commerce Commission will investigate and pursue loan sharks who breach their obligations to consumers. We know that the current prosecutions are just the tip of the iceberg," Wood says.
"Labour has already campaigned for tough laws on mobile loan truck shops and we supported a cap on interest rates. The Government refused to even consider interest rate caps meaning that loan sharks can still charge whatever interest rate they like. In one case, a car purchased for $2,500 ended up costing the borrowers $23,000," Wood says.
"The Government's Responsible Lending Code was full of holes before it was passed in 2015 and in Government we will conduct a full review of the current law. We reserve the right to cap interest rates if there is evidence that this step is needed to protect vulnerable consumers."
Wood also says Labour aims to raise financial literacy with its school leavers' toolkit, to help prevent young people from getting involved with "appalling" loan sharks.
"Today Labour Leader Jacinda Ardern visited the Mangere Budgeting Service and saw at first hand the damage caused by loan sharks, who are digging bigger holes of debt for Kiwis," Wood says.
Pledges more staff & funding for Commerce Commission investigations
In terms of "properly resourcing" the Commerce Commission Wood told interest.co.nz via a spokesman that Labour would boost the resourcing of the watchdog's investigative arm.
"At the moment we know that they [the Commerce Commission] tend to act on complaints only and in Labour's view there should be a more pro-active role in monitoring for compliance with the existing law. The cases that are taken are clearly only the tip of the iceberg. We would have to take advice in government on the exact number of additional staff needed to undertake this work. It is not likely to be a large cost, but will make a big difference to people who would otherwise be taken advantage of," Wood says.
Introduced in June 2015, the Responsible Lending Code is primarily targeted at pay-day lenders and loan sharks, however it also applies to banks, finance companies and other lenders. It came about following a 2011 Financial Summit in Auckland when then-Consumer Affairs Minister Simon Power said it was incumbent upon lenders to exercise greater responsibility to protect the most vulnerable borrowers. It also followed the development of equivalent codes in Australia and Britain.
In 2015 then-Commerce and Consumer Affairs Minister Paul Goldsmith pointed out the Responsible Lending Code is not binding on lenders, but evidence of compliance with the Code is viewed as evidence of compliance with the binding lender responsibility principles set out in the Credit Contracts and Consumer Finance Amendment Act. The National Party-led government rejected the idea of introducing interest rate caps, which both Labour and the Greens had argued for. They pointed out Australia had set interest rate caps for payday lenders at 20% up front and 4% monthly for the life of a loan.
A majority of Parliament's Commerce Select Committee rejected interest rate caps. They argued restricting interest rates may offer consumers protection from one form of high cost credit being short-term, high interest rate compounding loans, but such a move may also have unintended consequences. These were seen as potentially including restricting access to credit for consumers, and also that the interest rate which is the upper limit could be viewed as a target or as reasonable.