Confidence in the economy is wavering, and there are at least five key reasons, most related to some big public policy changes, and how households have reacted to the consequences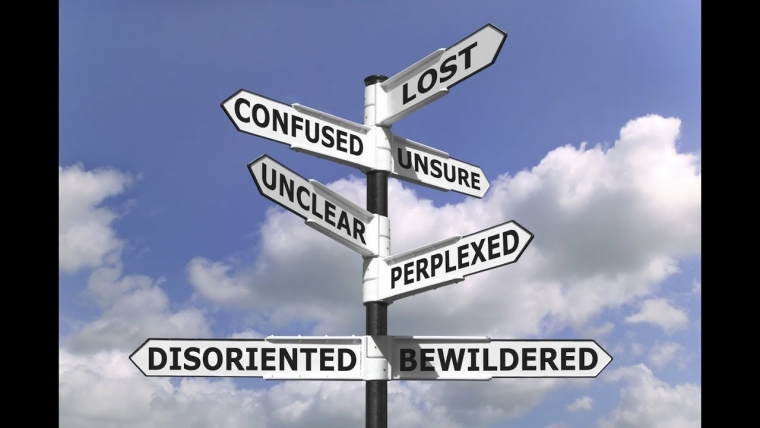 Business confidence is falling fast.
But Government ministers say that is an over-reaction. They point to the growing economy. They point to rising wage settlements, both for minimum wage workers and Government health and education workers. Economic growth and higher payrolls are not being properly accounted for, they say. They are about to start a charm offensive, trying to head off another 'winter of discontent' in the business and investment community.
However, this week's business PMIs were a disconcerting look at actual business activity, even if they weren't the first. Factory expansion has essentially stalled in July.
Worse, last week's retail sales data for July was probably more damaging - even if most analysts missed a key aspect. And that was, rising spending is essentially because the amount we pay for petrol leaped in July. For Aucklanders it was worse - because the 11.5c/L regional fuel tax kicked in. That spending is crowding out other spending. We are having to cut back, and the bite will get sharper.
This is what business is seeing. Business confidence is a leading indicator. Economic growth reports are among the last data to reflect what is going on. (One mimic, ANZ's Truckometer which is a good forward indicator of economic growth is wavering.)
Here at interest.co.nz we watch economic data closely, in hundreds of detailed series.
To get a fix on what might be behind the business apprehension, we have built a key table tracking the fortunes of a representative household budget over the past year. It shows why the Government ministers should change their tune and take the confidence warnings seriously.
We have drawn together a simplified household budget for a median aspirational family. As regular readers will know, we monitor home loan affordability in a number of key ways, for first home buyers (25-29 year old couple, no kids), and first rung buyers in two scenarios; firstly 30-35 year olds with one child of 5 yrs, and one partner only working half time (they sold their first home and used the capital gain to trade up to a median price home). The second scenario is for a 30-39 year old couple with one child, both working full time - who also sold their first home, but traded up five years later.
We can use the income and spending of the 30-35 year old median household to test how they have fared.
And the answer is, they have mostly gone backwards, especially in Auckland. We looked at their likely household budget both as renters and homeowners. It gives a sober, concerning picture.
 
 
 
June 2017
 
June 2018
 
change
 
 
 
NZL
Akl
 
NZL
Akl
 
NZL
Akl
 
 
 
$
$
 
$
$
 
%
%
Gross household income
86,802
90,648
 
88,904
92,843
 
2.4%
2.4%
 
 
 
 
 
 
 
 
 
 
 
- income taxes
 
 
16,777
17,984
 
17,437
18,673
 
3.9%
3.8%
- KiwiSaver
 
3%
 2,604
2,719
 
2,667
2,785
 
2.4%
2.4%
 
 
 
---------
---------
 
--------
--------
 
-----
-----
Net in-hand household income
67,421
69,944
 
 68,800
71,384
 
2.0%
2.1%
 
 
 
 
 
 
 
 
 
 
 
Renters
 
 
 
 
 
 
 
 
 
 
- groceries
 
 
21,948
21,948
 
21,441
21,441
 
-2.3%
-2.3%
- rent
 
 
21,840
31,200
 
23,400
33,800
 
7.1%
8.3%
- petrol
40
L/wk
3,574
3,574
 
4,331
4,570
**
21.2%
27.9%
 
 
 
---------
---------
 
---------
--------
 
-------
-------
Net disposable income
20,059
13,222
 
19,628
11,573
 
-2.1%
-12.5%
 
 
 
 
 
 
 
 
 
 
 
Homeowners
 
 
 
 
 
 
 
 
 
 
- groceries
 
 
21,948
21,948
 
21,441
21,441
 
-2.3%
-2.3%
- mortgage payment
 
23,709
31,874
 
24,417
32,339
 
3.0%
1.5%
- insurance (house only)
750
1,398
*
884
1,648
 
17.9%
17.9%
- property rates
 
 
2,454
3,550
*
2,476
3,990
*
0.9%
12.4%
- petrol
40
L/wk
3,574
3,574
 
4,331
4,570
*
21.2%
27.9%
 
 
 
--------
--------
 
--------
--------
 
------
------
Net disposable income
14,986
7,601
 
15,251
7,397
 
1.8%
-2.7%
Remember, this is not the budget of a family on struggle street, even if there are warning signs here. Nationally, half the people on this group will be doing better, half worse. But at the median, they are generally slipping backwards.
Firstly, the +$1,504 extra the main-earning partner got as a pay increase over the year attracted 30% in income tax. Bracket creep hurts earners in this range disproportionately. This is why after-tax income rose slower than the gains in the gross earnings. Cancelled tax cuts eliminated any relief.
Secondly, renters have been hard-hit by increases (for three bedroom houses). Hopefully KiwiBuild will one day address the severe supply/demand imbalance.
Thirdly, rising crude oil prices pushed up petrol prices. In this 2017-2018 year a high exchange rate actually kept a lid on increases. But since June 2018, two major events have occurred. The NZ dollar cost of crude as risen as oil prices climb, plus on July 1, Auckland imposed its 11.5c/L regional excise tax. And then, in the past two weeks, our exchange rate has taken a sharp -3% fall which will add further at-pump cost.
Fourthly, there has been a noticeable jump in house insurance costs. Some of that is because insurers are becoming both more risk averse, and targeting risk in their premiums. But actually a bigger effect is that EQC payments along with the Fire Service Levy have jumped significantly, swelling insurance bills.
And finally, property rates have been rising. Generally, the overall effect is minor across the country. But in Auckland, even though the overall cost among everyone rose about +3%, for many homeowners, they have been slugged hard from the re-balancing share as a result of revaluations. Among the fastest rising valuation have been areas where previous values were modest and occupied or bought by workers on modest means, as in this example. The extra Rates bite has been substantial.
These five factors are characterised not by rises from the private sector, rather by policy decisions from the public sector. The extra costs involved have resulted in lower dollar disposable incomes for most mid-earning, aspirational households.
It is this hurt that businesses are picking up in their order demand. They know households will be increasingly restrained in 2018 and 2019.
Ministers pointing backwards about how good it has been are seriously missing what is going on now, and how tough it may get for many (but not all) over the next year. It is the mid-income taxpaying families who don't work for the government who are pulling in their spending. And that is exactly what the latest set of Government accounts to May, 2018 show: company tax receipts fell -$261 mln or -2.3% below forecast levels, an early sign that all this stress is starting to flow through to the wider economy.
---
Notes:
1. Income is age and gender specific, from the Statistics NZ LEEDs series, essentially the PAYE database of all employed people in New Zealand.
2. Income tax is straight from the IRD rates.
3. Groceries are from our monitoring of a healthy shopping list, for 2.5 people. The detail is here.
4. Rent is from the MBIE data we are supplied monthly. Detail here.
5. Petrol is also from MBIE monitoring, UL91, discounted. However, for Auckland 2018 we have loaded the 11.5c/L regional petrol tax even if it didn't come into force until July 1, 2018. We are assuming a weekly fill up of 40 litres. Auckland Transport will crow about the huge increases in public transport ridership, but as anyone who lives in suburbs within 10 kms of the city centre will know a huge number of riders are also driving. They drive to neighbourhoods for free parking and ride buses or trains from there, given the large increases Auckland Council has imposed on inner city parking. Bus ridership increases are not at the expense of car use.
6. Mortgage payment data is straight from our home loan affordability database, and related to the median house values involved, and accounting for the first-step transactions mentioned above.
7. Property rates have been determined from actual houses at the median values, after reference to the relevant Council rates database.
8. House insurance is by an online quote for the same reference house, escalated by the Stats NZ CPI component for house insurance.