Kiwibank drops one-year 'special' mortgage rate to equal lowest advertised rate for the term from a bank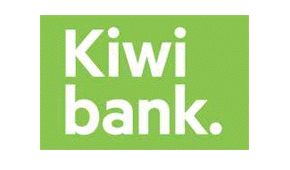 Kiwibank is cutting 20 basis points from its one-year "special" mortgage rate, dropping it to 3.99% from Monday.
That makes it the equal lowest one-year advertised rate from a bank, alongside HSBC's "premier" offer.
Kiwibank's special requires a minimum of 20% equity. The bank's standard one-year rate is 4.49%. Kiwibank's specials are available for Welcome Home Loan customers.
The state owned bank's rate cut follows one earlier on Friday from Westpac, which trimmed 60 basis points off its five-year "special" rate dropping it to a market leading 4.99%.
The trading banks' mortgage rate cuts come after the Reserve Bank last week indicated the Official Cash Rate won't be moved from its record low of 1.75% until 2020. Following this announcement wholesale swap rates tumbled. The latest Real Estate Institute of New Zealand monthly sales figures out on Wednesday showed a soft Auckland housing market with the median price of $835,000 below where it was two years ago, and the median days it takes to sell rising.
See all banks' carded, or advertised, home loan interest rates here.