State-owned lender Kiwibank takes benchmark two year fixed home loan rate down to a new low by a major bank, opening up a juicy advantage over its main rivals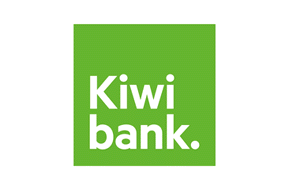 There is only one changed home loan rate today (Monday) that hasn't previously been reported and that is from Kiwibank.
And it is relatively significant in the mortgage market.
Kiwibank is now offering 4.19% for two years, a -20 basis points reduction from its previous rate.
It matches what HSBC Premier and SBS Bank are offering, but the Kiwibank shift lower to this level is the first of the major home loan lenders to go there.
It not only validates the SBS Bank and HSBC Premier levels, it open up a -16 bps advantage for Kiwibank over its main rivals at a key point in the Spring selling season.
Given that banks are now applying tighter credit standards, a greater proportion of qualified buyers will have attractive financials. And that can make sharper rates easier for banks to offer.
We report carded rate offers, but the real action is when the rate and cashback negotiations start. Few savvy borrowers with good financials will be paying carded rates although at these levels the discounts won't be as high.
But with 16 bps now on the table for the popular fixed two year term, this may indicate a market shift lower.
There is no indication the funding costs are rising for New Zealand banks (today ANZ reset a $300 mln floating rate note at under 3%), and swap rates are bouncing along near record lows. It is not hard to imagine that the big Aussie-owned banks slipping to this 4.19%/2yr level soon.
Recall, 2018 started with the 2 year fixed rate from the five major banks averaging 4.65%. Two years ago today, customers were fixing at an average of 4.27% and today's 4.19% rate matches what Kiwibank was offering its customers at that time. And that came off a mid-May 2016 three weeks when Kiwibank was offering 3.99% for two years fixed. Back then, two year swap rates were 2.18% which is a full +15 bps higher than they are today.
See all banks' carded, or advertised, home loan interest rates here.
Here is the full snapshot of the fixed-term rates on offer from the key retail banks.
In addition to the above table, BNZ has a fixed seven year rate which has been reduced recently to 5.95%.
And TSB still has a 10-year fixed rate of 6.20%.