The emergence and growth of 'buy now, pay later' services has caught the eye of competitors and regulators. Stephen Forbes takes a look at the fast growing sector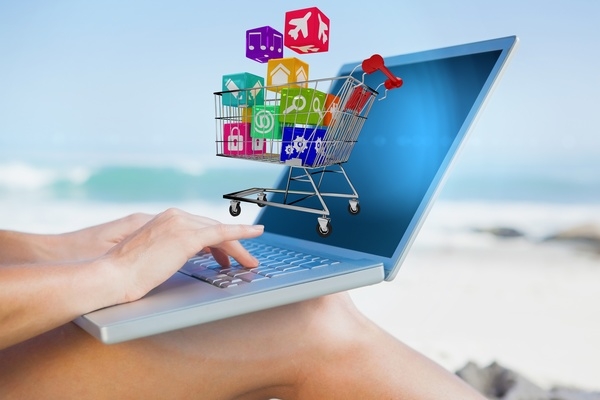 By Stephen Forbes
Companies offering consumers buy now, pay later services are growing exponentially on both sides of the Tasman and politicians and regulators in New Zealand and Australia are grappling with whether they should regulate the new sector, and if so how to do so.
Buy now, pay later allows consumers to purchase and obtain goods and services in-store or online immediately, but pay for the purchase over time. And while there are no interest charges, there are penalty fees for late payments.
The companies advertise on their websites which retailers they are working with for their particular buy now, pay later service.
Each provider has a different fee structure, but common fees include establishment and redraw fees, regular account keeping or administration fees, payment processing fees, missed payment fees and account closure fees. While some like PartPay, Afterpay and Oxipay do not charge any fees if consumers pay on time.
'Very limited evidence of harm from them to date'
Here in New Zealand recent changes to consumer credit laws did not see these laws broadened to cover the buy now, pay later sector. In October the Ministry of Business, Innovation and Employment (MBIE) issued its Regulatory Impact Statement alongside the Government's proposed changes to the Credit Contracts and Consumer Finance Act (CCCFA).
It highlighted the growth of the interest free buy now, pay later products and named Afterpay Touch Group's Afterpay, PartPay Limited's PartPay, Laybuy and FlexiGroup's Oxipay as key market players. But it said buy now, pay later services would not come under the oversight of the CCCFA.
"A number of new products have been introduced into the credit markets in recent years that have features of consumer credit contracts but fall outside the strict definition in the CCCFA," MBIE said.
"These include interest-free 'buy now, pay later' products such as Afterpay, PartPay, Laybuy and Oxipay. Consumer advocates and some lenders have raised concerns about these products, although there is very limited evidence of harm from them to date."
"We have not considered bringing them within scope of the CCCFA at this time, however this could be reconsidered if variants of these products emerged that were shown to cause consumer harm." 
'Potential for these transactions to cause consumer harm'
A Commerce Commission spokesperson says it is aware of the growth of such buy now, pay later schemes in NZ.
"Most of these products are not consumer credit contracts and providers are not subject to the primary consumer protection provisions of the CCCFA. There is potential for these transactions to cause consumer harm and we are aware of the report recently completed by Australian Securities and Investments Commission (ASIC).
"We are not currently investigating any specific buy now, pay later schemes. While there may be a case for specific regulation of these types of products this is a policy decision for MBIE."
In November last year the Australian Securities and Investments Commission (ASIC) issued a report looking at the buy now, pay later providers.
The review found that the providers were influencing the spending habits of consumers, and in particular, younger people. The commission said while some buy now, pay later providers offer fixed term contracts up to 56 days for amounts up to $2,000, some providers were offering up to $30,000 in credit.
It also found that the number of consumers who have used buy, now pay later services had increased five-fold from 400,000 customers in 2015-2016 to 2 million in 2017-2018 (see figure four below). While the number of transactions had increased from about 50,000 in April 2016 to 1.9 million in June 2018 (see figure 5 below). As of June 30, 2018 there was A$903 million in outstanding buy now, pay later debt.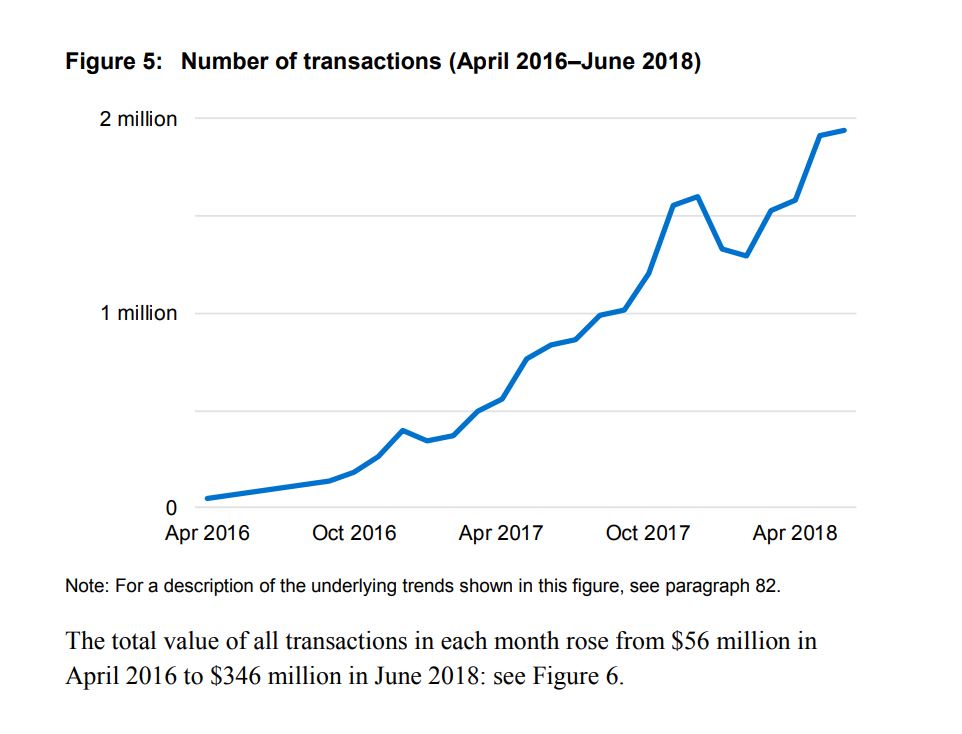 'An area of ongoing focus for ASIC'
"Although our review found many consumers enjoy using buy now, pay later arrangements and plan to continue using them, there are some potential risks for consumers in using these products," ASIC Commissioner Danielle Press said.
"The typical buy now, pay later consumer is young with 60% of buy now, pay later users aged between 18 to 34 years old. We found that buy now, pay later arrangements can cause some consumers to become financially overcommitted and liable to paying late fees."
Press said the exponential growth in the industry, along with the risks associated with it, meant it would remain an area of ongoing focus for ASIC.
"One area we will be targeting is where consumers are paying more than they need to for using a buy now, pay later arrangement," Press said. "Given the potential risks to consumers, ASIC supports extending the proposed product intervention powers to all credit facilities regulated under the ASIC Act. Product intervention powers will provide ASIC with a flexible tool kit to address emerging products and services such as buy now, pay later arrangements. This will ensure ASIC can take appropriate action where significant consumer detriment is identified."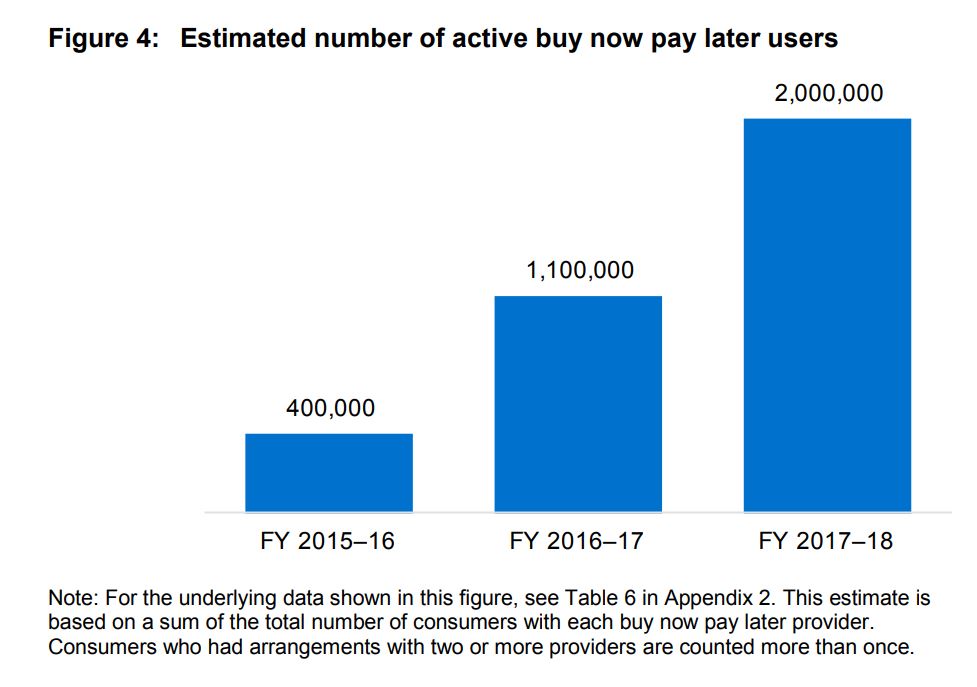 The Minister of Commerce and Consumer Affairs Kris Faafoi told www.interest.co.nz last week he was looking to establish new powers that would allow him to regulate new credit products like buy now, pay later as they come onto the market.
"I'm aware of new types of post-purchase payment methods such as Afterpay, where goods are received upfront and paid for in instalments without incurring interest. I would recommend to borrowers that they check the conditions of these products before using them, as default fees can be charged if they fail to pay any instalments or pay them late and these can be considerable. Any goods purchased have the usual consumer protections under the Fair Trading Act."
'Buy now, pay later model not limited to retail'
PartPay CEO John O'Sullivan says he's not concerned by Faafoi's comments.
O'Sullivan says PartPay, which is a New Zealand owned company, was launched in June 2017 and it has seen rapid growth in the number of retailers and consumers it has on its books. He says it has undertaken more than 250,000 transactions since launching. 
O'Sullivan says the company now has plans to expand both here in New Zealand and globally and he says the buy now, pay later model doesn't have to be limited to retail.
"It can be applied anywhere where there's a payment and someone wants to split the payments."
O'Sullivan says PartPay deals with a very low level of late payments.
"The reason being is the product is ultimately aligned with the customers and premised on them making their repayments. If your account is late it's frozen and you can't spend any more."
O'Sullivan says with buy now, pay later products people don't incur compound interest like they would with a credit card and 80% of the transactions it processes involve purchases using debit cards.
He says most of PartPay's income comes from the fees it charges retailers. O'Sullivan says the company would make more money if none of its customers were late with their payments as this would reduce its debt collection costs.
But he's keen to state that the company's products don't meet the definition of a traditional consumer credit contract because they don't charge interest or credit fees.
O'Sullivan says despite some reports suggesting the industry is targeting millennials this is untrue. He says PartPay's target market is much wider than that. He rattles off some of the promotions the company carries out, including those for parents who have children heading back to school and who might need to buy clothes and books, or university students gearing up for a new year of study. When asked for the most common demographic of a PartPay customer he's quick with an answer.
"Our average customer is a 36 year old mother."
Customer base growing 15% a month
FlexiGroup NZ CEO Chris Lamers says it launched Oxipay in New Zealand in August 2017.
He says the buy now, pay later market is thriving and the company's customer base is growing by almost 15% a month.
"We are a responsible lender and endeavour to lend money only to those who are in a financial position to comfortably repay the amount borrowed. With the Oxipay product, in order to ascertain existing financial commitments and to understand the general credit health of our customers, we undertake a credit check on every Oxipay applicant, and do not lend to customers with an adverse credit history.
"Once approved, the large majority of our customer base use Oxipay to effectively manage cash flow by spreading the cost of purchases over four equal payments, without incurring late fees. In addition, the overall financial commitment is limited, in that the maximum Oxipay limit is $1,000."
When asked what the demographic is of the average Oxipay customer Mr Lamers states:
"The average age of an Oxipay customer is 31 with a slight female skew."
Lamers says Oxipay's retail partners are charged a merchant service fee and it's OxiPay's main source of revenue. The company's website lists a number of big name retailers it has on its books, including Briscoes, Farmers, Big Save Furniture and Beaurepaires.
He says the company's late payment fees are merely used to offset its debt collection costs. Like other buy now, pay later providers he's keen to point out that Oxipay isn't offering consumers a credit contract.
But Lamers says if the Government makes changes to include such providers under the CCCFA it will ensure it complies with the new regulations. In the meantime the buy now, pay later market looks set to continue its strong growth on both sides of the Tasman.
'Well positioned for one of the world's largest demographic and economic shifts'
Last week The Sydney Morning Herald reported that Australian company Afterpay Touch Group's share price had increased by 983% since 2016, despite a Senate inquiry into the sector and the ongoing threat of greater regulation. The company is now a major player in the US, as well as Australia and New Zealand.
When Afterpay first listed on the ASX in March 2016 it had 100 retail merchants, 38,000 customers and a market capitalisation of A$165 million. Now 32 months later it has over 2.5 million customers, 20,000 retail partners and a market capitalisation of over A$3 billion.
Afterpay says it's solving "a clear problem" by allowing people to budget and achieve their lifestyle goals while avoiding the traditional debt trap. The company also says it's "well positioned" for one of the world's largest demographic and economic shifts, noting the power has shifted to millennials who prefer debit cards to credit cards and want to spend their own money.
For its 2018 financial year Afterpay recorded a net loss after tax of A$9 million versus A$9.6 million in 2017. You can see a presentation from Afterpay's annual shareholder meeting here. The image below comes from Afterpay.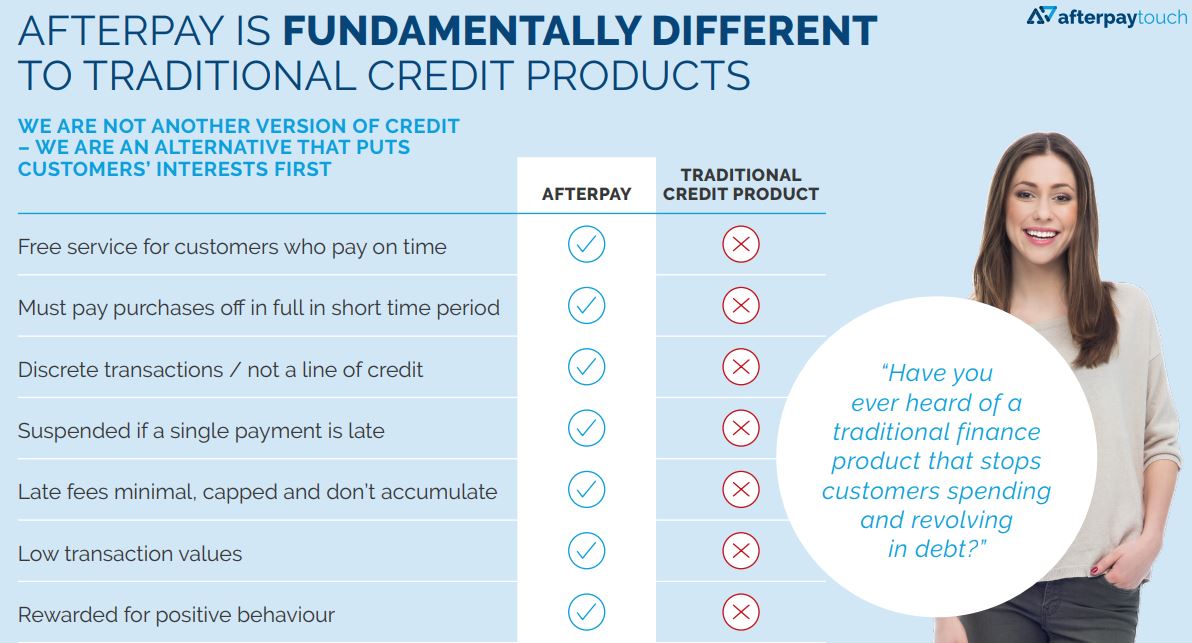 Figure 11 below comes from ASIC.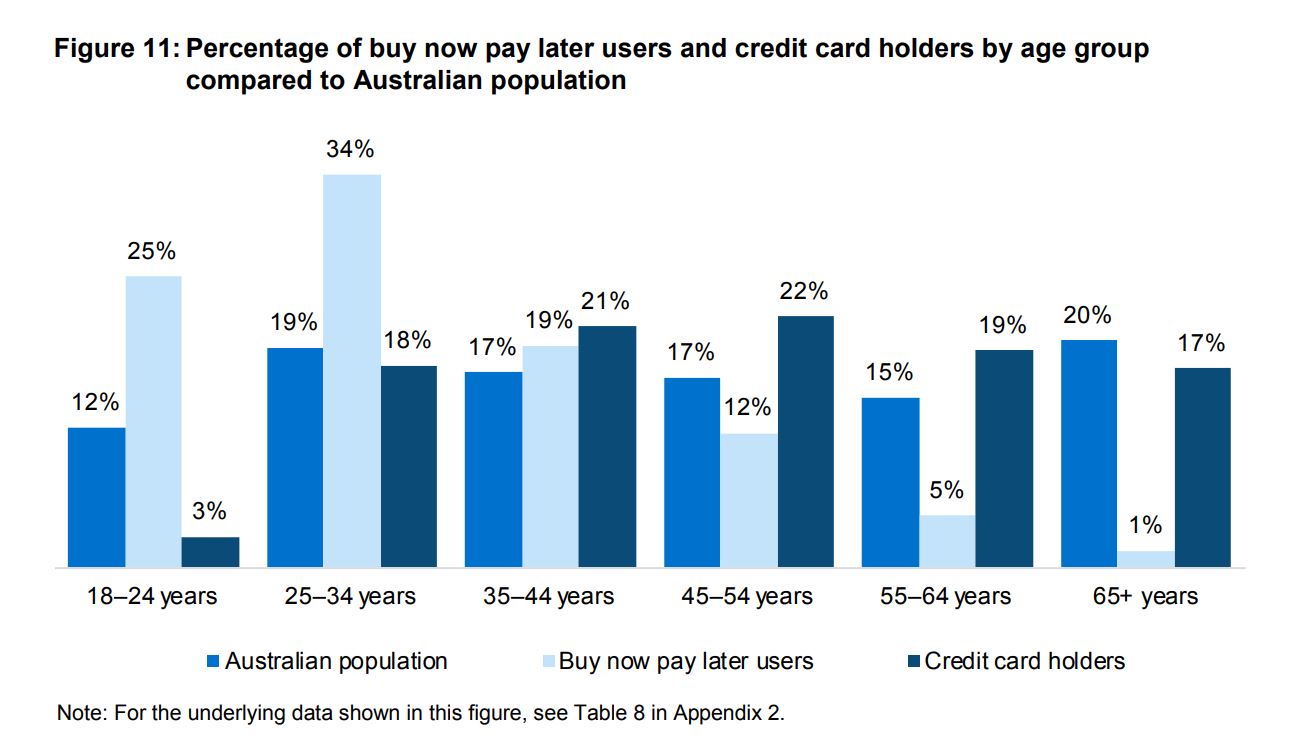 Big banks watching
Across the Tasman bank lobby group the Australian Banking Association has urged the Government to bring buy now, pay later operators under the regulatory umbrella. A spokesperson for the New Zealand Bankers' Association said it wasn't able to comment on the issue and didn't hold information on such providers, while Consumer NZ hasn't responded to a request for comment from interest.co.nz. Also in Australia, Fairfax has reported the confidential electoral roll data of more than 16 million Australians is being used by buy now, pay later providers, and other firms, to help them identify potential customers.
If you hadn't heard of buy now, pay later before, you have now. And chances are you'll be hearing a lot more about it.