Auction activity suggests the housing market remains remarkably resilient in the face of coronavirus onslaught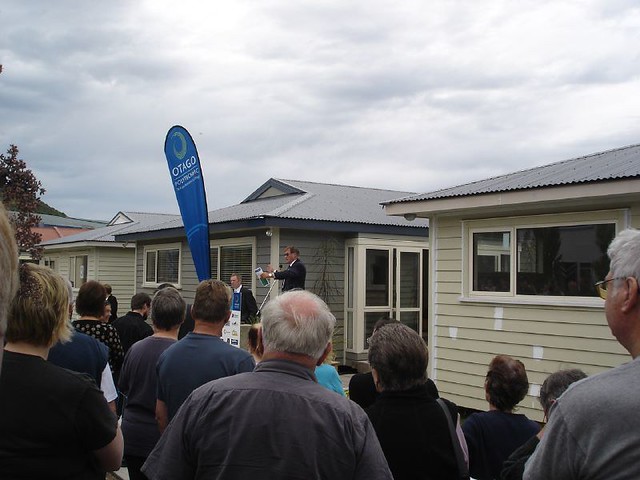 Auction room activity suggests the housing market is so far remaining remarkably resilient in the face of the battering coronavirus is giving financial markets.
Interest.co.nz monitored 304 residential property auctions around the country in the week of March 9-15, down slightly from 362 the previous week and 323 the week before that.
However while the total number of properties offered at auction was slightly down on the previous two weeks, there was very little movement in the number of properties being sold.
Interest.co.nz recorded 177 sales last week which gave an overall sales rate of 58%.
That was barely changed from the 179 sales which gave a sales rate of 49% the previous week, and the 181 sales which gave a sales rate of 56% in the week from February 24 to March 1.
Prices also remained firm, with 77% of sales achieving prices that were above their properties' Rating Valuations (where these could be matched), compared to 74% that were above their Rating Valuations the previous week and 75% the week before that.
The sales rate was slightly weaker than the national average in Auckland last week, with sales on 49% of the offered properties compared to 58% nationally, although prices remained firm with 74% of sales at prices that were above their properties' Rating Valuations.
---
The world is changing fast and we now need your support more than ever. Quality journalism is expensive and in these very troubled times our ad revenues are becoming very uncertain. We provide our coverage free to readers, and if you value that, we ask that you Become a Supporter. To do that, either click on the Red button below, or on the Black button at the top of this page. The level of your support is up to you. Thank you. (If you are already a Supporter, you're a hero.)
---
So auction room activity appeared to be holding steady last week, and a look at a couple of this week's early auctions, which occurred after the Reserve Bank had slashed the Official Cash Rate but before the Government announced it was closing its borders to non-New Zealand citizens, suggested that steady trend was continuing.
But we are living in tumultuous times and the economic outlook seems to change by the hour.
It would be a brave soul, or perhaps a foolish one, that would attempt to predict what might happen in the housing market next week, never mind next month.
Details of all the properties offered at the auctions monitored by interest.co.nz and the results achieved, are available on our Residential Auction Results page.
The comment stream on this story is now closed.
You can receive all of our property articles automatically by subscribing to our free email Property Newsletter. This will deliver all of our property-related articles, including auction results and interest rate updates, directly to your in-box 3-5 times a week. We don't share your details with third parties and you can unsubscribe at any time. To subscribe just click on this link, scroll down to "Property email newsletter" and enter your email address.