ASB economists say NZ can now 'probably overbuild' for the next couple of years, though there is 'some risk' in doing this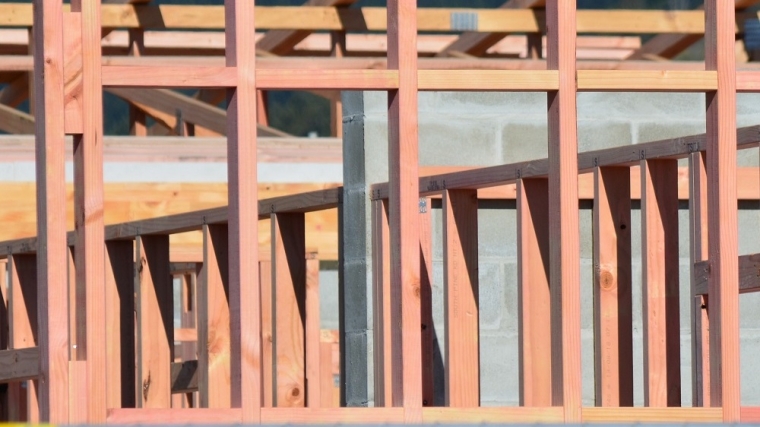 The Covid pandemic is giving New Zealand the opportunity to "finally deal" with its housing shortage, according to ASB senior economist Jane Turner. But there is some risk attached.
In ASB's Economic Weekly Turner says population growth over this year is set to be "very soft" by historical standards due to limited Managed Isolation capacity capping net migration.
With construction "holding up" at record levels, the country can can finally make good progress in reducing the extent of the housing shortage, Turner says. 
"NZ can probably overbuild for a good couple of years before housing stock is at risk of being 'over supplied'."
But this approach, if not carefully managed, "comes with some risk", Turner says.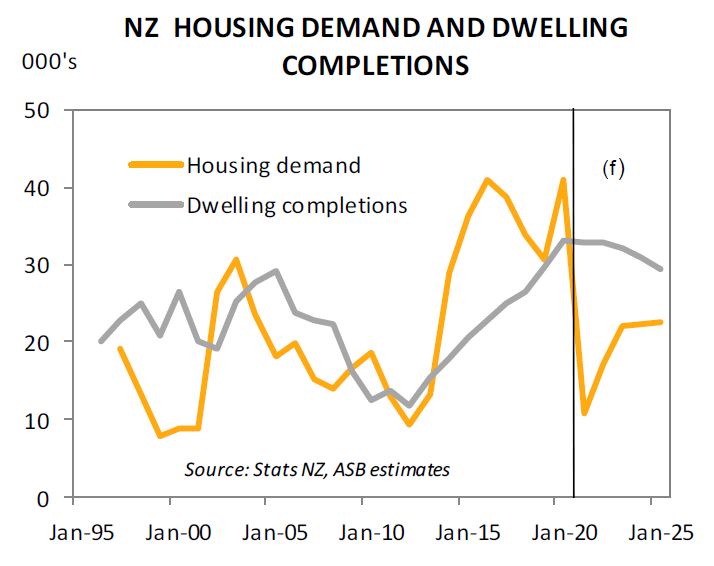 "Price signals are the catalyst for private investors to build – higher prices for existing housing stock increase the incentive to build new houses. 
"This risk is, come 2022 and 2023, if population growth does not recover fast enough, will NZ be set for a rather uncomfortable correction in house prices and housing construction?"
Turner says building activity figures released by StatsNZ last week confirmed that construction activity continued its post-lockdown recovery "without skipping a beat". 
"Building work completed over the September quarter lifted a whopping 35% - with residential building activity leading the charge and activity surging to above pre-Covid levels. 
"Strong demand from an on-going need for additional housing continues to support residential construction activity. 
Turner says earlier this year, when expectations for the economy were grim, the ASB economists had expected that pending construction plans would be ditched "amid heightened economic uncertainty and rising unemployment".  
"However, NZ's stoic ability to keep calm and carry on proved economists wrong – the NZ economy quickly pulled itself together after lockdown and NZ housing demand is possibly the strongest since the 2006/07 housing boom."
On migration, Turner says prior to the Covid outbreak, net migration into NZ had surged over the second half of 2019 – likely in response to the increasingly tight NZ labour market and demand for skilled labour. 
"Given the change in methodology for calculating NZ population growth by StatsNZ, the sheer strength of this population surge wasn't immediately clear.
"Now it is. 
"NZ's housing stock was already stretched due to chronic housing shortages which have emerged right across NZ. Despite NZ housing construction rising to record levels, it has not been able to keep pace with population growth."